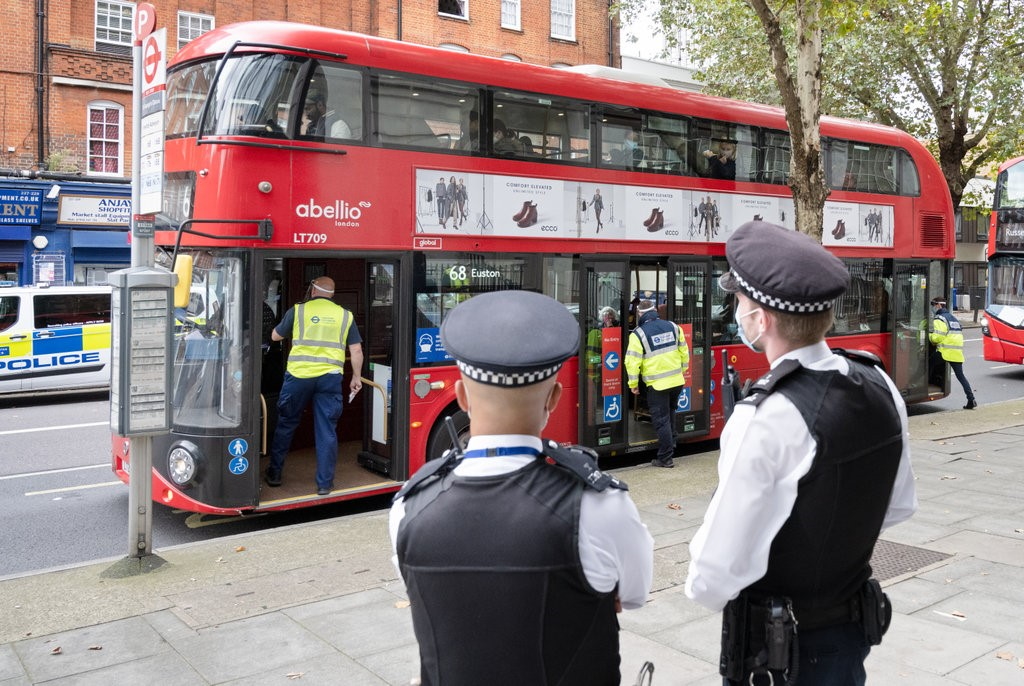 Transport for London (TfL) has warned users on its network that ignoring the law on face coverings could land them with a fine of up to £6,400.
The operator reports 90% compliance with the face covering rules, which came into force on 15 June. However, it says a small number of people continue to put public health at risk by flouting the law.
"This selfish minority will be penalised and could face prosecution," it said.
TfL enforcement officers, and police from British Transport and the London Metropolitan are carrying out enforcement operations every day across the capital.
105,000 interventions have been made since 4 July, with 7,600 users prevented from boarding and 1,800 removed from services. Fixed penalty notices are a last resort, TfL claims, but will be used when necessary. 400 fines have been issued by TfL officers, and stronger penalties have now been introduced by government.
Director of Compliance, Policing Operations and Security at TfL Siwan Hayward says: "To help protect everyone's health and control the spread of the virus, it is essential that people wear face coverings. It is also hugely important for giving Londoners confidence to travel.
"The vast majority of customers are protecting others by wearing a face covering properly unless they are exempt, and most people are very responsive when they are spoken to and will put one on or adjust it. But sadly, there is a selfish minority who are showing a complete disregard for everyone around them and who think it is ok to ignore the law. It is those individuals our enforcement officers and the police are targeting through our enforcement operations, which are taking place across London at all times of day.  My message to these individuals is: You will be caught and face a hefty fine or prosecution. We would rather people were sensible and follow the law, but we will take enforcement action when we need to."