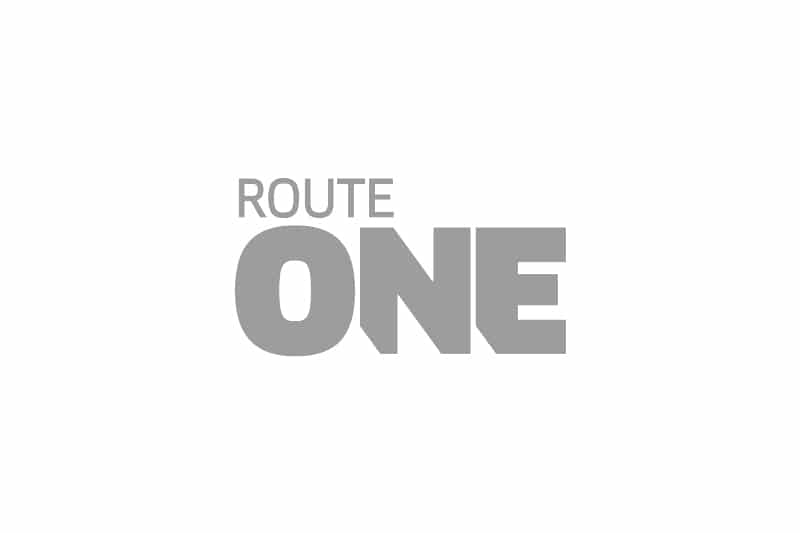 The Apprenticeship Levy will be introduced from 6 April 2017. It will be charged at 0.5% of the wage bills of companies with an annual payroll of over £3m, and is part of wider alterations to apprenticeships – meaning those outside its scope are also impacted. Tim Deakin reports
Apprenticeships have been taken up by a modest number of coach and bus operators in recent years. The government is keen to see interest among employers grow further, and it will introduce the Apprenticeship Levy (AL) from 6 April 2017 to help cover these costs.
Money will also continue to be made available to those companies not in scope of the AL, so recruitment of keen youngsters by smaller operators will still be subsidised.
Introduction of the AL requires affected employers to be charged at a rate of 0.5% of their annual wage bill, but all employers – regardless of payroll – have a 'levy allowance' of £15,000.
This allowance means that AL will only be payable by businesses with an annual wage bill of more than £3m. Even for a larger operator with a multi-million pound wage bill, its effect will be relatively modest; for example, on an annual payroll of £5m, the AL bill will be £10,000.
As a result of the £15,000 allowance, only larger coach and bus operators will be subject to the levy. The government makes it clear that paying the AL is not discretionary. It will be collected monthly by HMRC alongside PAYE tax and National Insurance contributions.
Monthly collection of the levy has benefits. Of all employers' £1,250 allowance per month, any that is 'unused' will be carried over; for example, if an employer's liability in month 1 is £1,000, it will not pay the levy, and its allowance in month 2 will be £1,500.
If a month has some unused allowance, but the employer has paid the AL previously in that tax year, it will receive a credit that can be offset against other PAYE liabilities.
What next?
The AL is designed to encourage larger employers to invest in apprenticeships. As a result, the entire levy that they will pay will be deposited in a digital apprenticeship services account. To that total, the government will add a further 10% 'top up'.
Employers' digital accounts can be set up from January 2017, and those subject to the AL will be able to use the service to pay for apprentice assessment and training from April. Funds will expire 18 months after they are deposited.
Funds within a digital account may be used to pay for training and assessments for apprentices in England through an approved provider. Separate, as yet undisclosed, arrangements will be put in place for Northern Ireland, Scotland, and Wales.
They may not be used to pay apprentices' wages or travel costs, nor any sum incurred by the employer when setting up an apprenticeship programme.
Where training costs are more than the amount of funding available in the employer's digital account, it can agree a price with the training provider and the government will provide some support to help meet the additional costs.
The online Digital Apprentice Service (DAS) will allow employers to choose the training provider(s) and an assessment organisation; and post vacancies for apprentices.
Employers may also use the DAS to tell the government that the apprenticeship training has ceased, or that the agreed service has not been provided. In those instances, transfer of funds from the employer's digital account will be paused or stopped entirely.
For small operators…
While the over £3m annual payroll stipulation will count some bus operators and most coach operators out of the AL scheme, its introduction alongside the DAS means that the entire apprenticeship funding mechanism begins a major change in 2017.
From April, smaller employers not subject to the AL but who recruit apprentices will be able to choose the training that they would like them to to receive; an approved training provider; and an assessment organisation using the registers available through the DAS, and they should agree a price with the provider for these services.
In 2018, all companies that employ apprentices – including those outside the scope of the AL scheme – will be obliged to use the DAS to pay for apprenticeship training.
The government's guidance document says that it will help employers not subject to the AL to prepare for this mandatory change, and that it will support this training financially, although to what extent is not yet known. An update was promised for June, but it has yet to appear.
"We will ask employers [outside the scope of the LA] to make a contribution to the price of apprenticeship training. The government will pay the rest, up to a maximum amount of funding available for that apprenticeship," says the guidance document.
"Employers will pay the [training] provider directly and will be able to spread payments over the life of the apprenticeship, to a schedule that they agree. As both the employer and the government make a payment, we call this 'co-investment'."
Training will change
The first change to the delivery of training to apprentices is further away than alterations to the funding mechanism. Existing apprentice frameworks will be replaced with apprenticeship standards by 2020, but in the meantime both will be chosen via the DAS.
Apprenticeship Standards will be "a new type of apprenticeship developed by employers," says the guidance. Each will cover a specific job role and set out the core skills, knowledge and behaviours that an apprentice will need to be fully competent in, and they will meet the needs of employers in the relevant sector.
Regardless of whether the employer is subject to the AL and accessing funds in its digital account, or a smaller company engaging in co-investment, they may only spend the money with approved training providers.
A register of these will be provided via the DAS, but it is important to note that training costs are levied on a 'fixed price menu'. Rather, it will be down to the employer to negotiate with the service provider(s) to get the best deal.
To bother or not to bother?
It is clear that larger coach and bus operators will contribute to the AL scheme regardless of whether they choose to recruit apprentices or not.
Combined with the government's 10% 'top up', that should make recruitment of apprentices a more appealing prospect than currently. Additionally, a move towards apprenticeship standards by 2020 – which will be defined by employer groups – should allow training to be tailored almost exactly to suit the needs of employers.
Whether apprenticeships are a useful method of attracting new staff remains an issue that divides the industry. At a recent Busmark benchmarking group meeting, the topic drew debate from some of the assembled senior bus industry managers.
One MD of a company that will be subject to the AL has tried driver apprenticeships before, but will not do so again. They delivered mixed results, and the operator sometimes found itself tied in with an unsuitable individual.
Engineering apprenticeships may be a more worthwhile way to spend funds, he adds. The operator already offers such placements, and will be looking to extend the scheme under the AL.
"We will be paying the money, and it's up to us whether we benefit from it or not. What we don't want is for it to go somewhere else." Sage and financially responsible advice, indeed.
Read the government's guidance at bit.ly/29Sd73P
routeONE comment
Apprenticeships have long proved a popular way to bring young engineers into the industry, but that is not the scheme's only use. routeONE is aware of apprentices in operational roles at fleets large and small, and they can be moulded into the kind of employee that the business benefits from significantly in time.
Introduction of the AL in April will simplify the model of employing apprentices at larger businesses, but apprenticeships should not be ignored by smaller operators.
The government will still provide financial aid for the training and assessment process, and the benefits of employing an apprentice who successfully completes the course and brings value to your business are the same regardless of how many vehicles you run.
However, it is easy to understand the concerns raised by one operator concerning candidate quality and the risk of being 'locked in' with one who is unsuitable. As ever: Buyer beware.