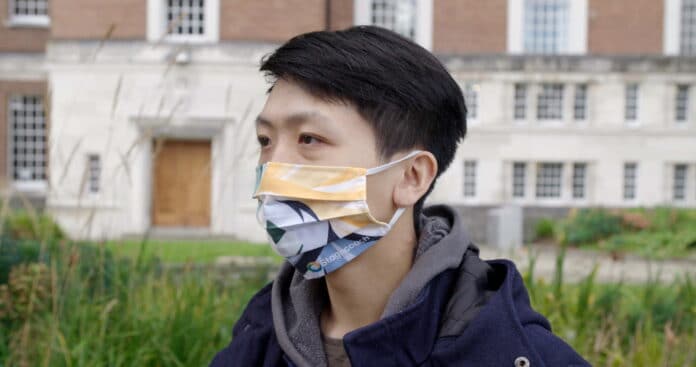 Stagecoach has unveiled its official facemask, sporting a design by 23-year-old Hull graduate Matthew Cheung.
Matthew submitted his design after Stagecoach launched national competition to support student and graduate designers across the UK boost their CVs.
Matthew's design, which features a modified Stagecoach logo integrated into the mask's creases and folds, was selected and will now be distributed to students across the UK free of charge.
Says Matthew: "The chance to be named as the official designer of Stagecoach's face masks was an opportunity I couldn't ignore.
"I wanted to build a print that worked if the mask was either opened out or not, while still making it ownable to Stagecoach. So, I took its own colours and created a swirly design which was bright, colourful and different to anything else out there. I didn't actually think I would ever win, but it's great to be able to add this to my portfolio."
Regional Director North for Stagecoach Catherine Acton-Brazier says: "Although coronavirus COVID-19 has caused previously unimaginable disruption for people up and down the UK, students have been hit particularly hard. As a result, we wanted to do our bit at Stagecoach to give tomorrow's graphic designers a boost for their own CV, and it was from a very competitive entrants list that Matthew was selected as the winner.
"From all of the team here we'd like to say a big well done to him and thanks also to every applicant who clearly put in a lot of effort to enter this competition."
Face coverings are now mandatory on all public transport across the UK and it is hoped reusable fabric face coverings will help prevent pollution.