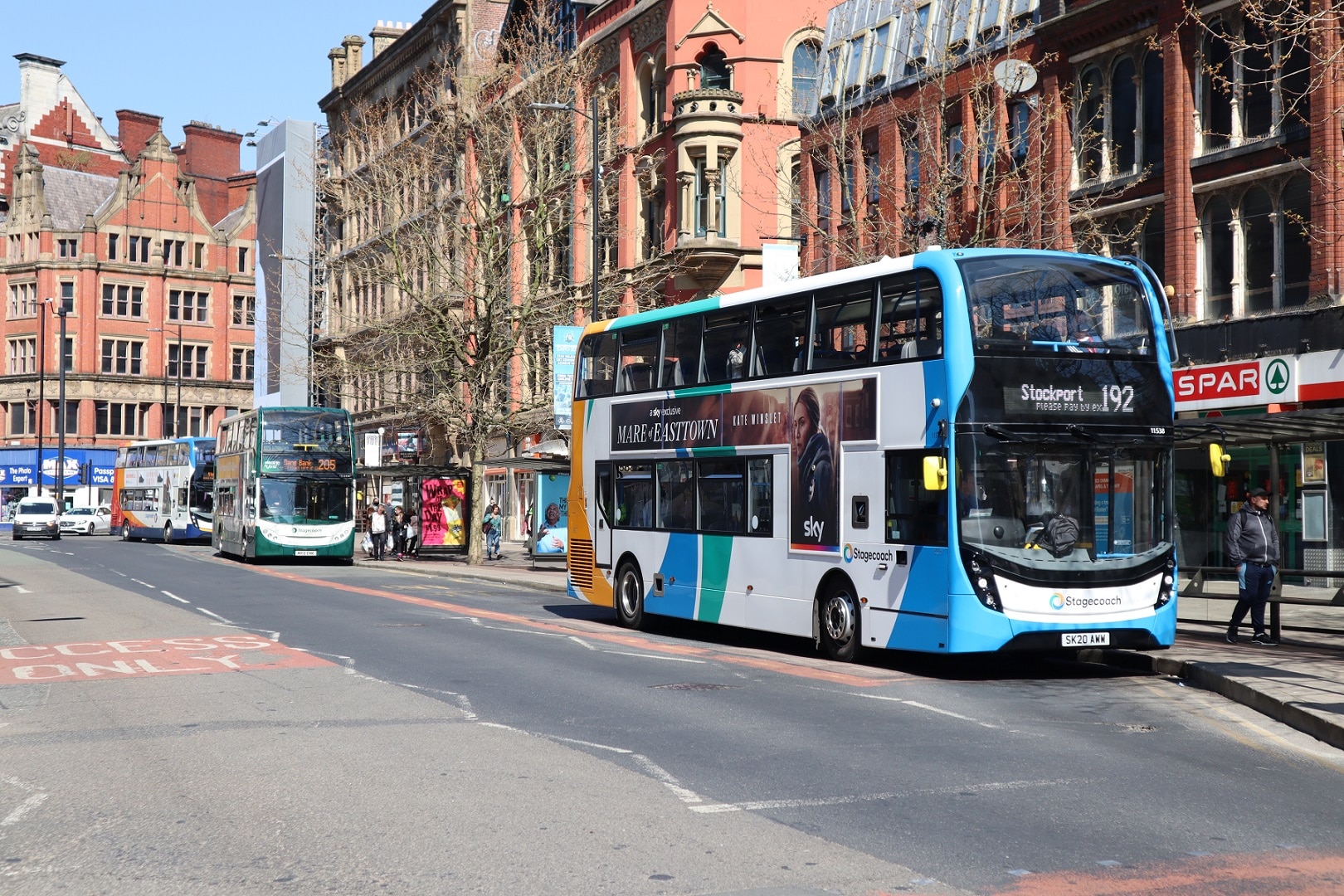 Judicial Review claims by Rotala and Stagecoach concerning elements of bus franchising in Greater Manchester have been rejected by the High Court, which has found that all aspects of the reregulation process have been carried out legally by the Greater Manchester Combined Authority (GMCA).
Both groups had brought Judicial Review claims on the grounds that the second consultation into bus franchising – staged by GMCA to take account of the impact of the COVID-19 pandemic on its plans – failed to meet the standards of proper evidence and analysis required by law. Rotala also sought a Judicial Review of Mayor Andy Burnham's decision to implement reregulation, which was confirmed on 25 March 2021.
Stagecoach has accepted the outcome from the High Court, but says it is "disappointed" at the decision. It has underlined its belief that GMCA's assessment of the impact of COVID-19 on franchising plans did not meet the legal requirements laid down in the Bus Services Act 2017.
In its response to the verdict, Rotala says it will now apply for permission to appeal the decision to the Court of Appeal. Rotala adds that throughout its Judicial Review claim, its Directors were confident that both processes to which it objects were "irrational and/or unlawful."
Stagecoach says it will now work with GMCA to help deliver Mr Burnham's ambitions for the region's bus network as well as National Bus Strategy objectives. Pointedly, the group adds that it looks forward "to the Mayor securing the significant taxpayer support required to deliver the franchising system."
In his response to the High Court's denial of the Judicial Review claims, Mr Burnham says that the Court's decision is "strong" and that it was "won on every point" by GMCA. He adds: "It is frustrating that the two companies concerned pursued this action and I am pleased that the Court has dismissed all of their arguments."
Nevertheless, Mr Burnham has asked operators and the government to work with GMCA to overhaul Greater Manchester's bus network. Further details on how and when franchising will be implemented are to be shared on 14 March.
He adds that the Court's decision on the Judicial Review claims is important for the Liverpool City Region and South Yorkshire. Both are taking steps towards implementing reregulation of buses in their respective areas. "We hope that this judgement today will pave the way for them to progress with their ambitions to bring buses under public control."
While Rotala is seeking to appeal the Judicial Review outcome, the group has added the caveat that should it be required to sell its depot and vehicle assets in Greater Manchester to GMCA, it is confident that "any sale of this nature would have no negative effect" on Rotala's balance sheet.
"In this scenario, the capital which [Rotala] currently has invested in its Bolton operation would be realised into cash and be available for re-investment or redeployment elsewhere in the group."