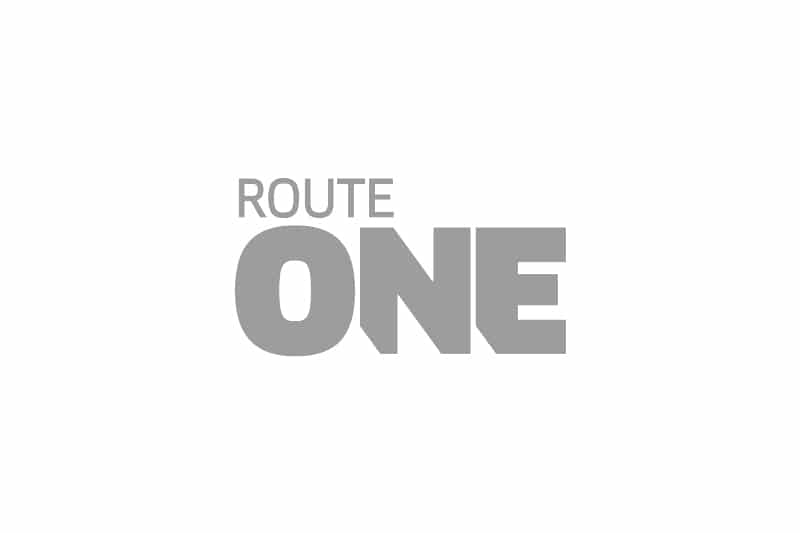 Diesel-electric hybrid buses have benefits when used on city work, but their high purchase costs continue to work against them. Vantage Power claims that its retrofit option, with a novel way of funding the batteries, changes that, and it is on the cusp of production
Political influence on bus operators to reduce their environmental impact is likely to grow in coming years, while financial pressures on the industry are showing no signs of receding. So what is out there that can reduce fuel consumption and emissions, but at a reasonable price?
Nothing is yet available that can do all of this across the whole sphere of bus operation, but for those running double-deckers in urban areas, Vantage Power claims that its retrofit hybrid package is a cost-effective and robust method of adopting hybridisation and generating significant fuel economy improvements.
Dubbed the B320, the compact product is a series hybrid, meaning that the power unit has no physical connection to the drive axle.
It is mounted on a custom-made 'chassis', allowing it to be installed within the engine bay on the original driveline's mounting points, and it has a stop-start function that gives a range of up to 4km with the engine switched off.
If adopted on a major scale, Vantage CEO Alex Schey topically points out, that would allow Oxford Street in London to be converted to a zero emission zone.
Power is from a four-cylinder Cummins ISB4.5 engine and Vantage is currently taking orders for retrofits in Volvo B7TL double-deck chassis, with deliveries expected to begin towards the end of the year. It will also offer the B320 in the B9TL and Alexander Dennis Enviro400 from 2017, in Q2 and Q4 respectively.
Vantage does not rule out adding compatibility with more chassis in the future, although single-deckers are unlikely to be among them. In this segment, it regards electrification as the preferable option.
Battery power
Part of the hybrid retrofit system's unique attraction, says the manufacturer, is its total cost of ownership. Fitted, the B320 will sell for £70-75,000. It can also be leased, but likely to be of at least equal interest is the battery financing arrangement.
Vantage retains ownership of the energy storage system, and charges the operator a lease that starts at £600 per month and decreases later in the life of the vehicle.
As a result, there is no huge cost of replacement lying in store when the end of the batteries' lives is reached. Vantage handles that aspect, via a transferable lifetime warranty, while the remainder of the retrofit package has two-year coverage.
"An operator could repower four members of its existing double-deck fleet with our package for the price of one new hybrid bus," says Alex.
"We have stripped cost out of the battery pack. We retain ownership and make sure that they are fit for purpose from the cradle to the grave."
The batteries weigh around 350kg and are stored entirely within what was the engine bay. Alex confirms that a retrofit will be weight neutral, assisted by use of the small Cummins engine, and thus have no impact on the bus' carrying capacity.
In the future, he adds, a repowered bus could return to service lighter than when it had its conventional driveline if Vantage is able to source a smaller engine able to work reliably in the testing urban environment.
It makes no promises that this will happen, but says that a search is ongoing.
A little help from its friends
Development of the repower system has been helped by Ensignbus, which provided two used double-deckers as testbeds for the concept along with engineering support. The partnership is likely to see the hybrid package offered later in the Chinese-assembled BCI double-deckers to be imported by the Essex-based dealer and operator (see Big Story, p4-5).
When production begins, Ensign will also act as installer of the retrofit system, although operators may choose to carry out the work themselves with support from Vantage.
The second of the testbed buses, an early Volvo B7TL, has been engaged on extended trials under First UK Bus' industry-standard simulated conditions at Millbrook Proving Ground. The results have been very positive, according to Alex.
"We have seen consistent double-digit MPG returns at Millbrook, even when the bus was loaded with six tonnes of ballast," he says, which under heavy traffic conditions gives a potential doubling of fuel economy of a B7TL.
Key to these returns is the system's ability to run in engine-off mode for prolonged distances. The parameters can be geo-fenced, allowing buses with the B320 retrofit to run through sensitive areas without creating any noise or air pollution, as in Alex's Oxford Street example.
On the road
Both repower testbeds have been used in non-revenue earning 'ghost' service on Ensign's network of services in south Essex to accompany testing at Millbrook and MIRA, and the B7TL will begin carrying passengers in anger within the next few weeks.
Ensign has monitored performance closely. After some early teething troubles, the B7TL has settled down to perform well, says Chairman Peter Newman, who adds that the operator has been "very pleased" with it.
The bus was provided for demonstration at last week's launch of Ensign's venture with BCI, and it was used on a short route from Ensign's Purfleet base with several interested operators and Vantage representatives aboard.
Initial impressions are that the hybrid system works well. Power is delivered smoothly and, reassuringly, not overly rapidly, and while acceleration of the bus is faster than a comparable diesel, it is not unsettling.
Equally, braking is smooth and the driver did not unsettle passengers at any point.
When running, the ISB4.5 is kept at full load at around 1,500rpm, in the middle of its efficiency band. The switch between engine-on and engine-off mode is handled automatically, and good use was made of the package's ability to run in emission-free mode.
From the cloud
If the Vantage system does what the manufacturer promises it will, it will be a compelling proposition for operators who can justify the initial expenditure.
Reliability when installed in a mid-life bus could be a slight concern to conservative operators, but to mitigate that Vantage has incorporated comprehensive remote monitoring into the package, including via a purpose-designed app.
"The on-bus system streams 6,000 data points per second to the cloud, all of which are available to the operator if required," says Alex. Vantage also receives these reports, and they allow any and all parameters and developing problems to be reported in real time.
This connectivity also allows software updates to be undertaken without an engineer needing to visit the bus. Geo-fencing of zero-emission areas is also handled in this way, while the app provides instant data on location, speed, fuel consumption and driver behaviour.
Coupled with cloud-based fault diagnostics, and online repair manuals, service bulletins and corrective actions sheets, Vantage Power's product is high on the latest technology.
But operators should be reassured that there the manufacturer has no other irons in the fire to distract it. "Our entire focus is buses," says Alex.