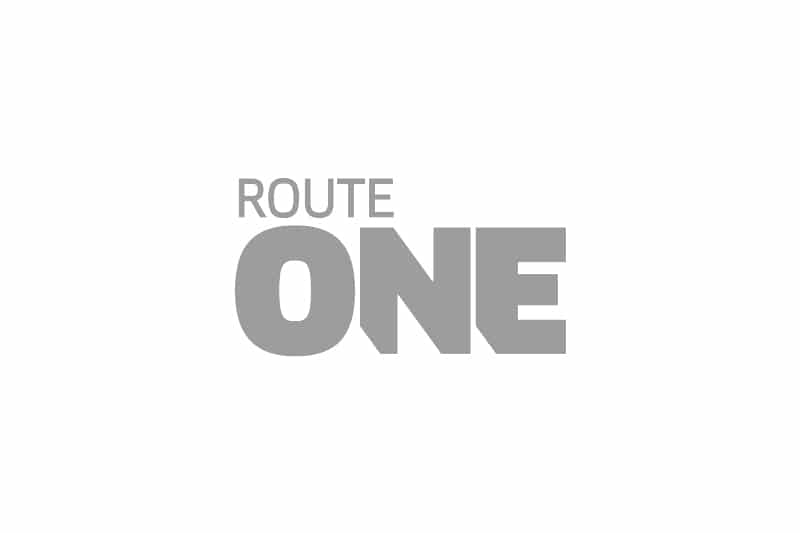 A new 'software as a service' offering is here, which allows coach operators to sell seats on vehicles to a global audience, and makes it easier for group travel organisers worldwide to find them. It's called TripCenter.net, and Jessamy Chapman went to find out more
If you're a coach operator, there's a new way for you to make contact with potential clients – not just in the UK, but globally.
TripCenter.net is a new online platform that allows group travel organisers (GTOs) access to coach operators anywhere on Earth.
It's the brainchild of Chirag Golwala, travel tech entrepreneur and innovator, who has spent the last two-and-a-half years building it. The software as a service has been designed to address the problems GTOs face when looking for guides, driver guides or transport in other countries, and has several major benefits for coach operators.
Lesley Marshall, Head of Contracting, says: "There are so many hotel websites out there and online travel agents (OTAs). But there have never been any for transport or for touring guides or driver guides.
"You can google coach companies in San Diego, but you might find two if you're lucky – others might be on page 90." Google, she points out, doesn't know exactly what a GTO is looking for.
TripCenter.net is a hub for all tourism transport services. Clean, modern and very simple to use, it puts coach operators directly in touch with GTOs, and it's free: There's no charge for operators signing up, but a small commission is taken on confirmed bookings only. "The concept is partly inspired by Amazon," says Lesley. "It's not a broker; it puts buyers and sellers on the same platform."
You won't be met with time-wasters, either. GTOs have to sign up too before they can use the service – and everyone using it is verified as a legitimate business by TripCenter.net. That means operators can be sure that all enquiries will be genuine and valuable, and GTOs will know that they're booking with a real operator, not a broker.
Complex back-end
TripCenter.net was launched in spring, and in its first phase has already attracted guides for every country in the world, and coach operators on almost every continent. Some of the largest coach operators in Europe have signed up.
Years of work have gone into making the site as easy to use as possible; while the back-end is highly complex, the interface for users is as simple as it can be. On logging into the system, operators see a 'dashboard' where they can check their messages, tasks and new enquiries.
GTOs can search for transport by destination and create an itinerary as they go.
Complex back-end calculations automatically work out how many miles a coach can realistically cover in a day, taking into account EU driving regulations and drivers' hours
This is where Lesley's expertise comes in. With 30 years' history of working in tourism and travel, including previous experience at Travelsphere and Back Roads Touring, she realises that many GTOs won't think about the need to comply with drivers' hours or the Working Time Directive.
She says: "The algorithm of the application takes into account many complex back-end calculations, which automatically work out how many miles a coach can realistically cover in a day, taking into account EU driving regulations and drivers' hours."
It prevents GTO users from booking trips requiring coach drivers to drive 600 miles in one day, for example. It also breaks down trips into different categories – half-day and full-day sightseeing; transfers; and long-distance journeys. For example a group being picked up at Heathrow and going for dinner before being taken to their hotel would be classed as a half-day, while Heathrow to the hotel would be a straight transfer.
"It means that operators using the site are not inundated with work that's not possible, but are receiving legitimate bookings for work they can do," says Lesley.
The other clever calculation is for VAT rates, for different countries across Europe. It's still in development, but it will add an average tax calculation to the price of booking the coach.
Security guaranteed
Soon to be launched in phase three is a function to plot the finished itinerary on a map, with sightseeing stops and overnight stays marked, which can be given to drivers to help them plan their route and also be given to the client, for their information or simply as a memento.
Coach operators are required to enter details of all their vehicles, so that a buyer can book that vehicle specifically; it acts, in effect, as a coach management system. Photos of the vehicle are required. For coach companies with several vehicles of the same make/model and year, it's flexible in that not every vehicle needs to be put on the system.
However, Lesley is firm that if a vehicle is booked, and then that vehicle for whatever reason can't be used for that booking, the operator must provide one that is as good or better, in terms of seating capacity, age and specification. This in effect is a commitment by the supplier to honour the booking for which the booking agent has already paid upfront (while the money remains in an escrow account until the service is complete).
The operator also inputs the range of 'dead' miles each vehicle can do, and there is also opportunity to extend your range to different locations; an operator in Liverpool, for example, might make themselves available for Manchester-based bookings.
Dynamic system
The system allows 'dynamic' pricing for coach operators; prices can be changed every day if the operator wishes (though the price is held once a booking is made), allowing for seasonal adjustments and early-bird or late-booking rates. It means late cancellations can potentially be re-sold very quickly, with dynamic pricing helping suppliers cater to demand.
There is scope to use it for private hire bookings as well; already Lesley sees potential interest in the wedding market, so if you've got vintage buses, it's worth putting those on the system too.
Once a booking is made, a 10% deposit is taken and the remaining balance has to be paid prior to departure. The full amount due to suppliers is released on completion of the service. "This maintains high service levels, efficiency, integrity and above all, very high customer satisfaction for all service providers," says Lesley.
If users have any queries, the contact centre in London is open daily.
Free global advertising
This month an 'on request' facility will be made available to coach operators on the site, so they can take enquiries without committing to immediate live bookings for vehicles, giving more flexibility.
That's part of phase two, which will also enable GTOs and suppliers to contact each other through a direct message function. The emphasis is on TripCenter.net as a platform for buyers and suppliers to do business with each other – not as a middleman.
"It's a revenue-generating system that should improve utilisation for coach operators," says Lesley. "It's free advertising, globally, for your services."
As time goes by, TripCenter.net is only likely to grow as more coach operators see the benefit of free global advertising, and the site becomes available in many more languages. With big plans planned for phase three, and a mobile app in the pipeline, it's definitely one to watch – and worth being involved with.