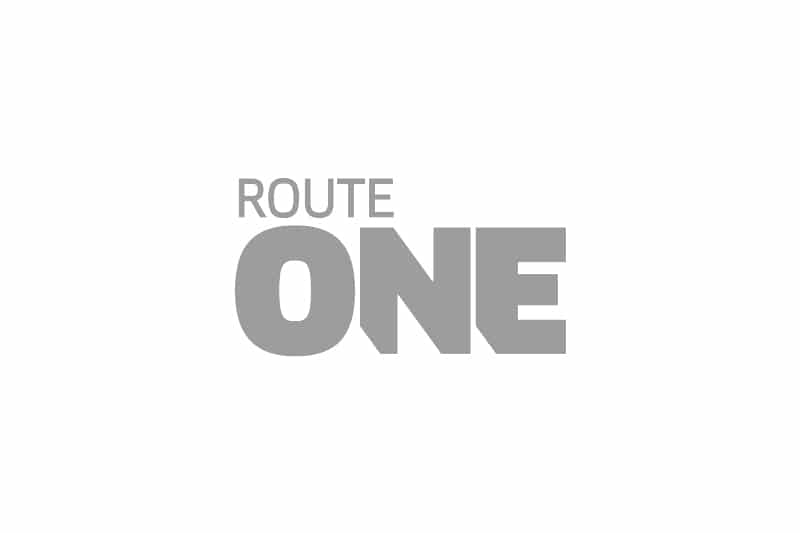 Bringing unrestored commercial vehicles back from the brink has long been a specialty of Kenny and Ray Walsh, but there was a little more at stake when they took on a Commer Karrier with 14-seat Plaxton bodywork that had spent 34 years rotting away, as the Manchester brothers explain to Tim Deakin
A term that Kenny Walsh uses often is "nice and bad", but it strictly refers to what he does outside of work hours.
For Kenny, Engineering Director of Manchester-based Belle Vue Coaches, and his brother Ray spend their spare time restoring classic commercials that often seem past redemption.
The latter definitely applied to one of Kenny and Ray's most recent projects, the timeframe for which can be condensed into a very short period from start to completion.
It involved a Commer Karrier with 14-seat Plaxton bodywork. In 1982, the Commer was laid up in Cheshire part way through a restoration, and there it stood, forgotten and unloved, for almost 34 years.
Then, in early 2016, the brothers started work on it. The story finishes last month, when, restored to full working order, it passed an MoT for the first time in nearly three and a half decades.
The little coach has a special place in Manchester coaching history. "It was what Alan Goodwin founded what is today Go Goodwins of Eccles with in 1976," says Kenny.
"Alan ran it for a short while and then sold it. He later bought it back, but restoration stalled and it was forgotten. Alan sadly died in December 2014, and earlier this year his grandson Wes, who today runs Go Goodwins, called and told us that he had moved the coach to Eccles.
"Other restorers said that it was too far gone, and that if it was even possible to bring it back to life it would cost a huge sum of money and take years.
"Wes asked Ray and me whether we would take it on. As a rule we don't restore vehicles for other people; we only do them for ourselves. So we bought the coach for £1 on the understanding that Wes has first refusal to buy it back."
'Nice and bad'
The minicoach was moved to Kenny and Ray's 'den' in Tameside for restoration to commence, and was later taken to Belle Vue's premises when things had gathered pace.
"We hadn't even seen the coach when we agreed to take it on, so Ray and I went over to Go Goodwins' premises to have a look. It was nice and bad, just as we like them.
"Wes asked us when we would have it finished by. He laughed at us when we said it would be complete in time for the Trans Lancs Rally at Heaton Park in September. 'But we're only part time. We can't do it any faster', we told him."
When the brothers started on the Plaxton body, the extent of the work required became clear. It showed every sign of an almost 34-year sojourn in the corner of a damp yard.
All of the timber framing had rotted, rubbers all round were perished, various parts of the braking system had seized and the upholstery was destroyed. The floor was also beyond hope.
"It didn't actually look beyond hope to us because we have seen worse. But what we had to do was remove everything from it: The floor, windows, panels and engine, among many other items.
"All of the wiring was ruined, so it came out and we rewired the coach from front to back. We had new timber seat frames made up, but retained the bases, and we also kept the Formica internal side panelling, which was cleaned and refitted."
Structural work was the most significant part of the job. The boot had collapsed entirely, as had much of the rear of the coach above the floor line, and bracing was erected inside during the process to ensure that the remainder of the body did not go the same way.
Gathering steam
Preparation of the chassis entailed jacking the little coach up several feet and sandblasting it, following by painting it with silver oxide.
This area of the coach was relatively solid, says Kenny, as was the driveline.
With a battery pack connected directly to the starter motor, the four-cylinder Perkins 4.203 engine turned over and ran for the first time in years, and like the gearbox, all that was required was a general look-over and oil and filter change.
"We also changed the clutch at the same time, but one thing that we never skimp on when restoring is the brakes. They were completely overhauled, and now the coach runs superbly," says Kenny.
Within three months of the brothers getting their hands on the coach, they were putting it back together. The engine was painted dark blue, and a new floor was fitted.
"At one point we were wondering whether we were going to be able to finish it in the timeframe that we had given Wes, but several of the staff at Belle Vue pitched in on their own time and gave us a great hand," he adds. "We couldn't have done it without them."
"The coach was built up when we moved it to Belle Vue, although there was no interior and some windows were missing. They had to be made specially; for example, the rear pane arrived two days prior to the coach going for MoT at Go Goodwins' test centre."
One tricky item to deal with was re-chroming the minicoach's extensive polished metalwork, but it was done before the deadline and refitted after the exterior had been painted in its two-tone blue livery at Belle Vue.
Road to redemption
Kenny and Ray have by necessity replaced a great deal on the little coach, but some aspects of it remain completely original. Inside, it retains the Plaxton famous clock above the windscreen, and its Scarborough builder's plate – showing body number 602120 – is still in situ in the stepwell.
Luggage racks are also present, as is the original radio. Externally, the red Commer badge still sits proudly above the grille.
The coach passed its first MoT in around 35 years at first presentation, and, as Kenny and Ray had promised, made its debut at the Trans Lancs Rally around a month ago.
It created quite a stir, but Kenny points out that he and Ray restore vehicles to an 'in service' state, rather than factory-fresh condition.
"People thought that we were mad and it that wasn't possible, but that's the art of restoring things," he says. "We had a great deal of help and Belle Vue was behind us, as ever."
The little Commer Karrier makes an unusual sight when taken on a brief drive around south Manchester, but its noisy Perkins engine and four-speed synchromesh gearbox mean that progress is made surprisingly rapidly.
45mph is as far as Kenny has pushed it, but that's plenty for an old girl that spent 34 years laid up and seemingly beyond hope.
Soon the little coach will move on, and Kenny and Ray will begin the next project. It's a Bedford tractor unit, believed to be the only one of its type that survives. What condition is it in? "It's nice and bad," smiles Kenny.