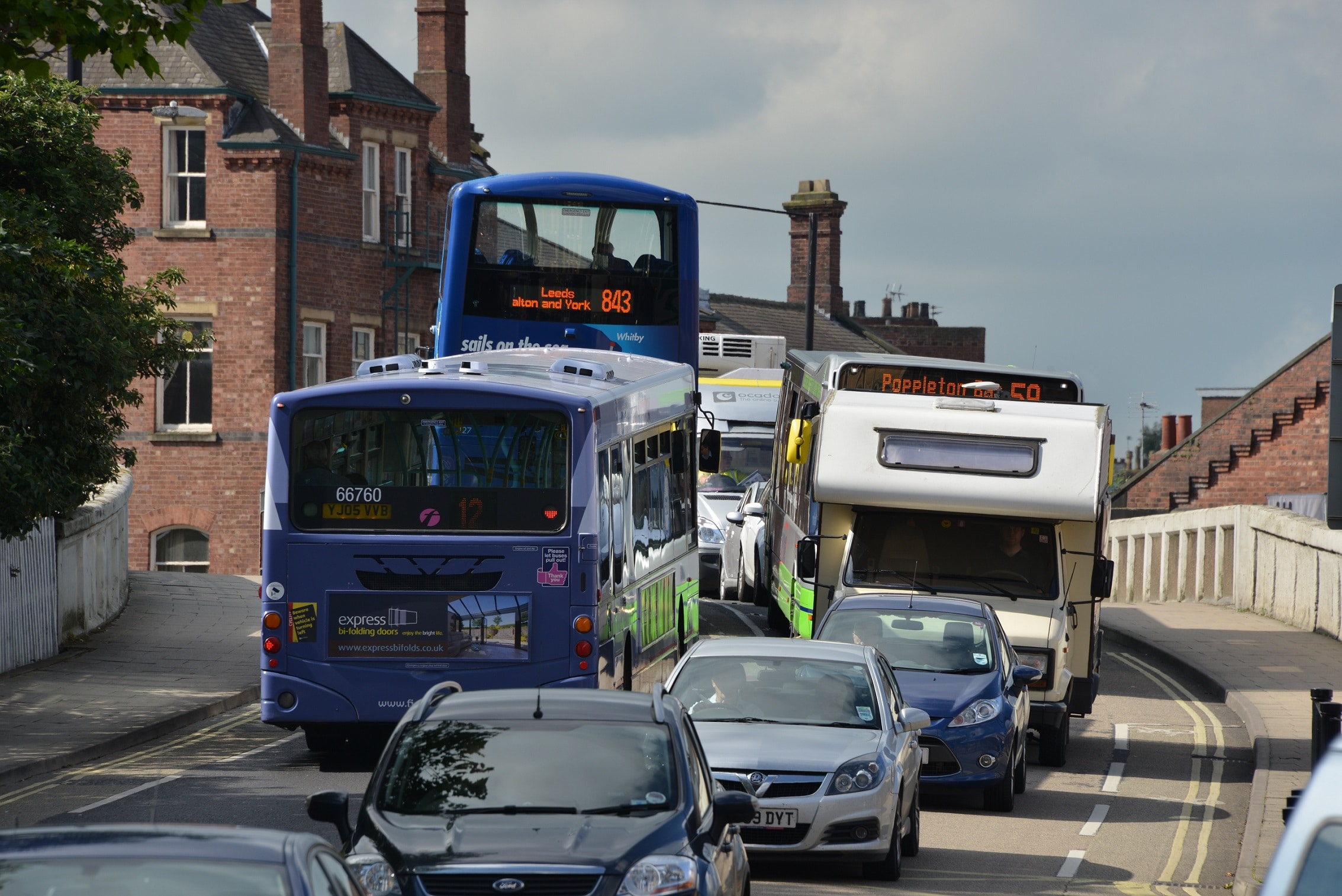 Buses Minister Baroness Vere has said that the Department for Transport (DfT) deliberately did not give local transport authorities (LTAs) in England any guidance on how much funding would be available to implement Bus Service Improvement Plans (BSIPs) because it wanted them to be ambitious and "to think about, if there were no restrictions, what is they best you could possibly do for your area." 
Buses 'led up the garden path' by government
 Part of me can see some strange logic in this. After all, if DfT had said from the outset that only £1.4bn was available to implement BSIPs, then I suspect that the result would have been something of a damp squib. 
But another part of me is really rather shocked by her remarks, because I can't help but feel that the government has deliberately led LTAs – all 79 of them – up the garden path. A great deal of time and effort – and cost – would have gone into preparing the BSIPs. For most LTAs it will have been time and money gone to waste. It would have been more honest to have been up front about the funding available. The government is always talking up the important of transparency, but it was clearly in short supply in this case. 
Lady Vere has also said that while many BSIPs are "hugely impressive," others "quite frankly need work, big time" and that the LTAs in question will be asked to "have another go." But why should they if there is no money? 
LTAs: Why bother reworking Bus Service Improvement Plans?

Once the current pot of £1.4bn is allocated, there is no indication of what future funding will be made available. In the absence of a clear commitment from the government on the long-term level of support that it is prepared to provide, and in the absence of clear criteria as to how any funding will be allocated, I am struggling to see why any effort should be made to put in a high quality BSIP.
Of course, DfT has the LTAs over a barrel as no funding will be available unless a BSIP is prepared. It is all a bit 'lottery grant' right now, as far as I can see. 
There is a little bit of good news, however. DfT has told bus operators in England that an additional £29m in Bus Recovery Grant will be made available to support them and LTAs in this financial year. That is welcome, of course, but one cannot help but feel that this is merely a sticking plaster, a finger in the dam that is about to burst. 
It may mean that operators don't have to start deregistering services just yet. But it just puts off that evil day. This short-term approach to funding makes it impossible for operators or LTAs to plan for the long term. If the government really wants to encourage bus use and see modal shift from car to bus, then a long-term funding solution is essential. 
Buses must form part of wider government policies
But any longer-term approach should form part of a wider policy for promoting public transport. As I have said before, the core of this must be a willingness to introduce some form of road pricing scheme. It was good to see the Transport Select Committee hold an inquiry on this thorny issue, and its findings were published last week. 
Notwithstanding the fact that the Committee's report was rather tame, it has at least the potential to ignite an honest debate on the issue, and its recommendation that DfT and the Treasury should establish an arm's length body to evaluate a preferred road pricing mechanism, to report by the end of the year, is welcome. 
Both Conservative and Labour governments have run a country mile from road pricing, but its time is coming. As the Transport Select Committee has starkly pointed out, because neither fuel duty nor vehicle excise duty are levied on electric cars, and because the sale of new diesel and petrol cars will be phased out by 2030, in the absence of any policy change, tax revenues obtained from motorists will reduce to zero over the next 20 years or so. 
That is clearly not a sustainable solution, so an alternative source of tax revenue needs to be found – and road pricing is the obvious solution. 
Why revenue neutrality
in road pricing report?

Perhaps the one recommendation made by the Committee that I am struggling with is that any road pricing alternative to fuel duty and vehicle excise duty should be revenue neutral, with most motorists paying the same or less than they currently do today. But the motorist has had a relatively easy time of it in recent years, with fuel duty frozen and the relative cost of motoring going down. 
If the government really wants to encourage modal shift away from the car towards public transport, then the cost of motoring should go up, and the introduction of a road pricing scheme provides the opportunity to do that. 
Such an approach may not be popular – no taxes are popular – but it would be the right thing to do. But road pricing could be made a very fair and progressive tax if the level of charge imposed was based on distance travelled and time of day, for example. 
So short journeys that could be made by public transport would have a higher charge, and journeys made at peak times on busy roads (such as the M25 at rush hour) would attract a premium charge. Rural and remote areas might attract a discount, as might those with disabilities, and so on. Road pricing would be a much fairer motoring tax compared to fuel duty and vehicle excise duty.