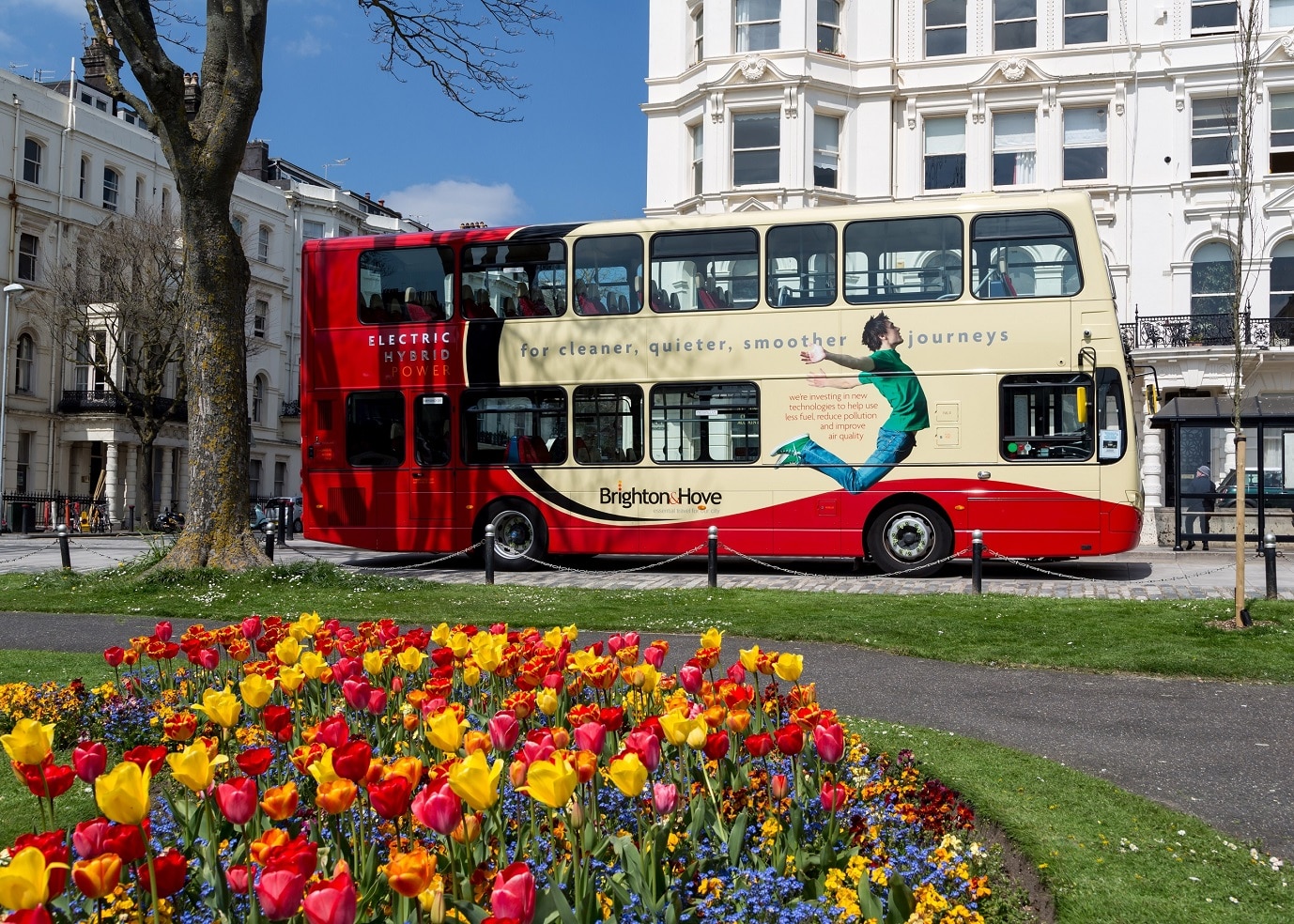 The Secretary of State for Transport, Grant Shapps, is a consummate presenter, if nothing else. Every time he gets on his feet in the House of Commons or makes a set piece speech, he is able to present his transport policies in the most positive of lights without any sense of obfuscation or any acknowledgment that things may not be quite as he paints them.
Perhaps I should not be surprised. He is a politician, after all. But I am increasingly of the view that he is one of the government's best presenters from the Cabinet.
'No better picture could have been presented of NBS'
In a recent speech to the Policy Exchange think tank, when he spoke about the role that travel can play in boosting the economy – not a new concept, it has to be said – Mr Shapps told us that "no form of public transport is more fundamental to levelling up than buses."
He talked about building on the success of some locations – Brighton, Reading, Harrogate – in sparking a "bus renaissance," with the National Bus Strategy for England facilitating public private partnerships introducing simpler fares, more routes and services, easier information access and greener buses.
He could not have painted a more positive picture about the future of the bus. Of course, he did not acknowledge that this brave new world of the bus is being brought about by bringing the curtain down on deregulation, but to be fair I wouldn't really have expected him to, as by implication that would run the risk of acknowledging that deregulation had failed (not a point of view I share, I hasten to add).
Funding challenge is clear for NBS policies
But my real point about Grant Shapps' comments is that at no point did he acknowledge that this brave new world for the bus is flawed in one key respect – a lack of funding, something that I have touched on previously in commenting on the National Bus Strategy.
It is not that the funding the government has put in place to support the Strategy is 'tight' or challenging, or in some way just falling short of what is really required. It is that the funding is totally inadequate to deliver the brave new world that he describes. And it is not just me that thinks this.
I simply cannot find anybody outside of the Department for Transport (DfT) who thinks the funding gets anywhere close to being sufficient relative to the ambition the Bus Strategy sets out.
And yet, when you read his speech to the Policy Exchange, Grant Shapps paints such an incredibly positive picture. No 'ifs' or 'buts', no doubts. Not a hint of an acknowledgement that the delivery of this vision for the bus is going to be tough or challenging.
Is Grant Shapps on the way up to better things?
Again, perhaps it would be naïve to expect a Secretary of State to paint anything other than the rosiest of pictures when he or she comes to promoting their new policies. But there is something about Grant Shapps' ability to present government policy in such a positive way, and to actually give the impression that he genuinely means it, that is really rather impressive.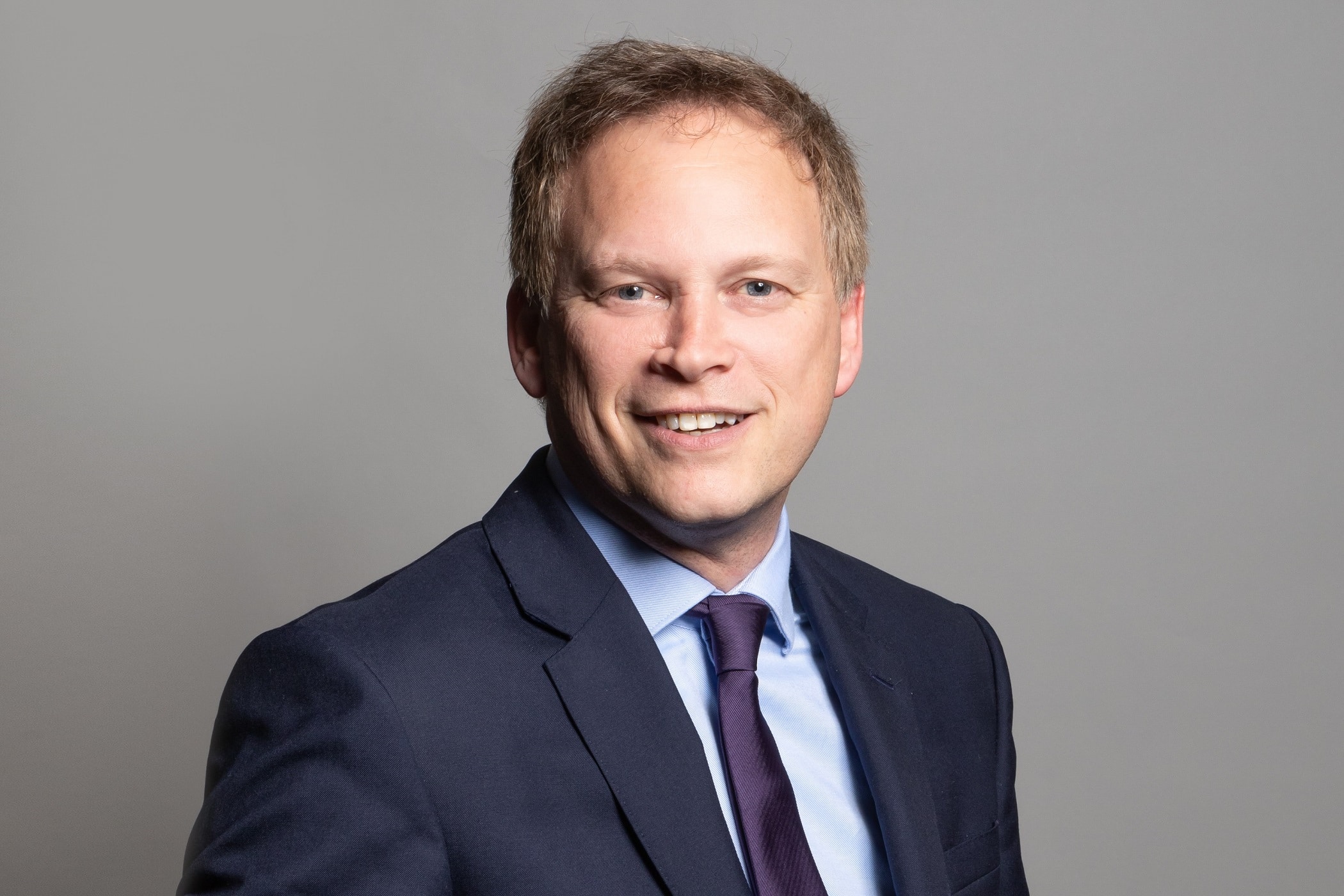 Indeed, throughout the pandemic I think Grant Shapps has been one of the government's more impressive performers at the many briefings that we have endured.
He has received considerable criticism for the government's approach to the aviation sector and, more recently, which countries we can travel to with or without restrictions, but in general he has had what I might inappropriately call a 'good' pandemic – if it is possible for anybody to have a 'good' pandemic.
Grant Shapps has such a calm assurance about him, and his style is almost persuasive! As a result, if I was a betting man, I suspect he might be in for a promotion when the cabinet reshuffle comes along sometime later this year.
New order for transport in government pecking order or not?
The other interesting point that Grant Shapps made in this speech was his observation that transport was historically seen as "second order" in Whitehall. I think that is probably true. It was always said that anybody who was appointed Secretary of State for Transport was either on their way up in their political career, or on the way down and out.
We have certainly had many transport secretaries over the years and it did always feel that transport was only ever a temporary staging post in a politician's career. Grant Shapps tells us, however, that transport is now viewed alongside the Department for Business, Energy and Industrial Strategy and the Treasury as a key economic department. I am not sure I would go quite that far, at least in terms of DfT's perceived status in the Whitehall pecking order, but there surely can be no doubt that transport is absolutely central and critical to the UK's economy and our economic and social fabric. Hasn't it always been?
The big unanswered question for Grant Shapps
But if this is true, then why is that when it comes to the Chancellor's Budgets and spending reviews, DfT is pretty close to the bottom of the pile when it comes to the size of departmental budgets? That may be changing, but historically it is certainly the case that DfT was not up there at the top of the spending league, but instead close to the bottom.
As I say, things may be changing (witness HS2, for example), but if what Grant Shapps says is true, then I am looking forward to seeing how well DfT does in the forthcoming spending review. That will be the real litmus test of whether transport really is seen by the government – and the Treasury in particular – as a key economic department and a true driver of our economic performance.
And if it is true, then why is it, Mr Shapps, that the government is allocating only £3bn over the life of this parliament to deliver the National Bus Strategy for England when you tell us that bus is "fundamental" to delivering the government's levelling up agenda?