Martyn Bellis, Business Development Manager Bus and Coach at Siemens Financial Services in the UK, asks how looking to the future can help operators to cope with the present.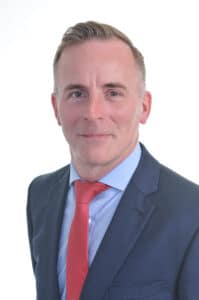 Even before the current economic downturn, the coach and bus industry faces a range of challenges, not least how to make sustainable investments in newer, low-emission vehicles. Now, operators across the sector are feeling the effects of this unprecedented crisis and wondering how best to cope.
The response from operators has been astounding. Organisations have come together in both symbolic and practical ways to show their backing and appreciation of frontline workers in these difficult times. This unfailing display of support is a testament to the strength of the spirit of the sector and gives me hope that businesses will emerge stronger in the months to come.
Right now, it's more important than ever for us to reinforce that sense of solidarity and sponsoring The routeone Awards is just one part of that. We are proud to have assisted this vibrant sector for more than seven years and will continue to help businesses to plan for the future. It might sound strange to be talking about the future when the present feels so uncertain but operators in the transport industry are continually planning ahead to meet future demand. That's why now is the time for both surviving and thriving.
The future needs of this industry remain unchanged. We are all working towards a greener, cleaner environment for our cities and passengers. Electric vehicles have the potential to reduce greenhouse gas emissions by over 50% compared to equivalent conventional petrol and diesel vehicles over the lifetime of their use.
A growing number of transport operators are therefore moving away from traditional diesel models and investing in 'greener' buses. Given the high emissions of diesel-fuelled commercial vehicles, this will have significant benefits for reducing carbon emissions and improving air quality. As well as contributing to a reduction in carbon emissions, electric buses are also quieter and provider a smoother ride than diesel counterparts.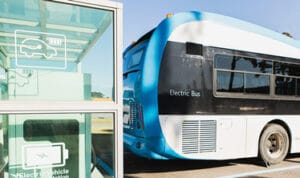 Innovative finance solutions have been developed to enable bus operators to sustainably invest in low-emission technology including associated infrastructure, even in times of economic uncertainty. Instead of viewing costs of vehicles in isolation, operators can work with financiers who analyse the whole fleet, building a collaborative, consultative approach towards energy efficient technology as it continues to develop.
This sort of approach is only available from a financier, such as Siemens Financial Services (SFS) with direct expertise in the field. Generalist financiers and banks are less likely to understand the application of the technology and the benefits it can bring.
Planning ahead can be especially challenging in times of crisis. But reliable, efficient and clean transport is integral to our communities. At SFS we want to support that future to help the coach and bus community keep the wheels moving and emerge from this time stronger.