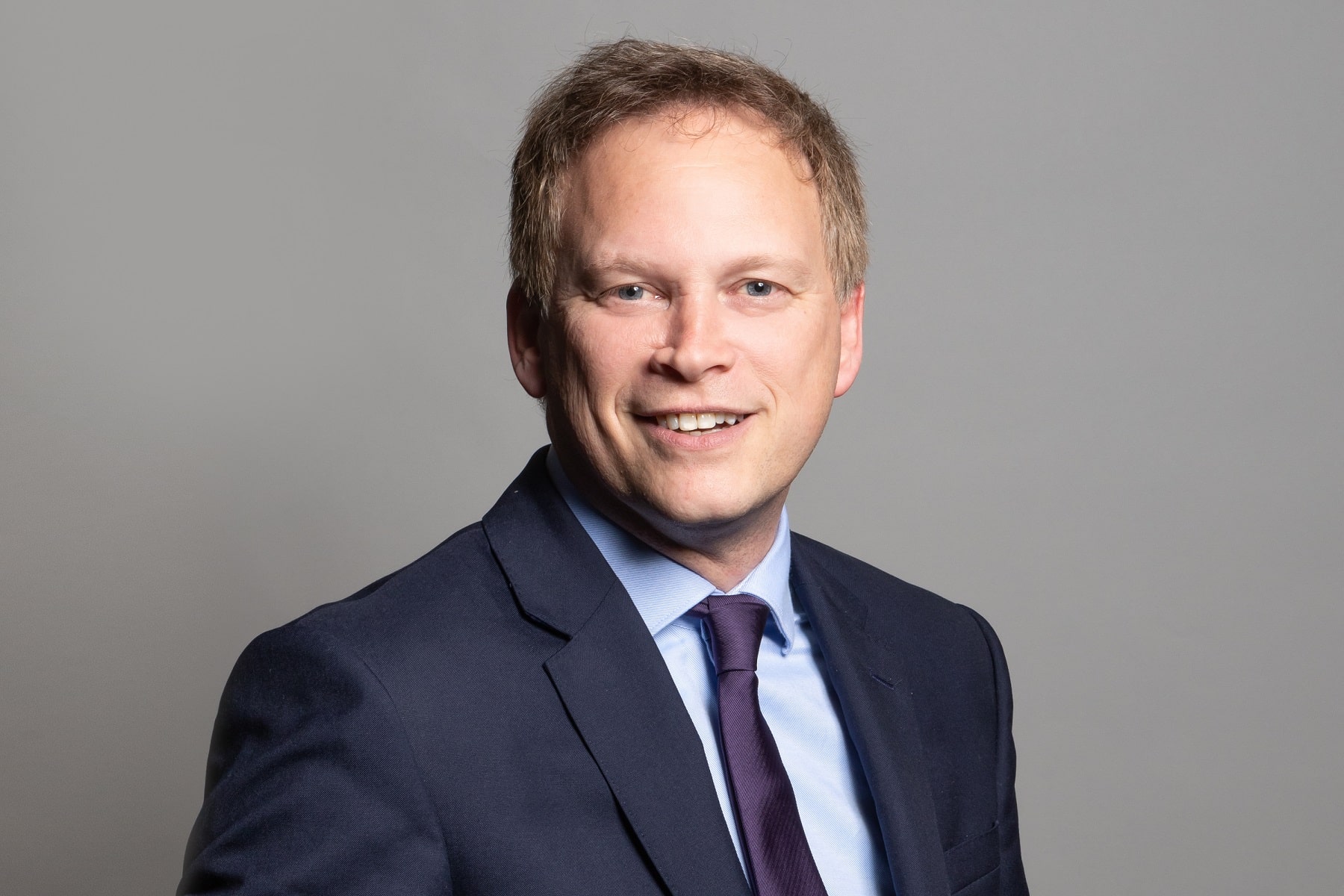 Editor's note: This column was written before Grant Shapps' decision to withdrawn from the contest to become leader of the Conservative Party.
The political drama played out last week had all the hallmarks of a great Shakespearean tragedy. Boris Johnson's initial refusal to accept the inevitable when even some of his closest allies – not least Secretary of State for Transport Grant Shapps (pictured, above) – told him it was time to go was typical of the man.
For a moment, it looked like he was determined to fight it out, but once Sajid Javid and Rishi Sunak resigned, the dam was breached and the tsunami of resignations that followed made Boris's end inevitable. How the mighty have fallen.
Grant Shapps had 'no chance' of becoming PM
The initial list of MPs to stand in the leadership contest that is now being played out had no real surprises in it, except for the little-known Kemi Badenoch and, perhaps, Grant Shapps himself. He has not previously been identified as a potential contender, and I am surprised that he put his name forward.
He has no chance of winning, of course, and I doubt that he thinks he will. The only reason he has entered the contest is to position himself for a senior appointment in the new Cabinet once the new Conservative leader and Prime Minister has been appointed.
As I write, the rules of the leadership contest are yet to be agreed by the 1922 Committee. But within two or three days of it starting, we will be done to the leading contenders, with the no-hopers quickly knocked out in the initial rounds of voting by Conservative MPs.
Only two candidates will go forward for election by the wider party membership. My hunch is that they will be Jeremy Hunt and Rishi Sunak. Mind you. I wouldn't rule out a surprise, with Tom Tugendhat being the most likely outsider to make it through to the last two. He has been planning a leadership campaign for a while and is much respected. His weakness, of course, is that he has not had any ministerial experience, but given the circumstances of this particular leadership contest, that may be seen as an advantage.
New transport minister likely after voting process complete
Either way, come September we will have a new Prime Minister and, of course, a new Cabinet. I think it is safe to say that Grant Shapps will not be Transport Secretary once Cabinet appointments are made. We may have a completely new ministerial team at the Department for Transport (DfT) as well.
At times like this, I always hops that the transport brief may be given to a senior and experienced politician and that transport may be given a greater standing in the Westminster hierarchy, but I am not holding my breath!
What to make of Grant Shapps' time as Transport Secretary? I can't say that I have been overly impressed. He is a good communicator and media performer, but when it comes to policy, I am not so sure. For my money, he has taken public transport policy in the wrong direction, and he seems to have done little more than Number 10's bidding.
The rail reforms that he has been working on via the Williams Rail Review (which, admittedly, he inherited from Chris Grayling) and as set out in the Williams-Shapps Plan for Rail will not deliver the transformation in performance that he claims, and he was too quick to buy the line that rail franchising was no longer fit for purpose. In fact, the principle of franchising was a solid policy – it is just the way it was allowed to evolve and be implemented by DfT that was the problem.
Grant Shapps 'did as he was told by Number 10'
We also know that Mr Shapps has overseen the death of bus deregulation in England outside London – although the National Bus Strategy was as much a creation of Number 10 as it was of Great Minster House, rather proving my point that he largely only ever did what Number 10 told him to.
A stronger Secretary of State would surely have stood up to Number 10 and made the case for the principle of deregulation. Instead, Boris Johnson was allowed to base his approach to bus policy around his experience as Mayor of London and the belief that the capital's regulatory model was the way forward.
Of course, the pandemic fundamentally changed the dynamics of the bus industry, at least for the short- to medium-term, but that did not mean that the concept of deregulation is wrong. And Grant Shapps oversaw a National Bus Strategy that is high on ambition, but which then failed to get the necessary resource out of the Treasury to deliver on that.
Which neatly takes me on to the evidence that Under-Secretary of State for Transport Baroness Vere gave recently to the Transport Select Committee on its inquiry into the National Bus Strategy.
Even though less than half of the local transport authorities (LTAs) have been allocated any funding for their Bus Service Improvement Plan (BSIP) submissions, and even though only £1.2bn has been allocated to implement the Plans that have been allocated indicative funding, she gave a remarkably upbeat and optimistic account of the whole BSIP process and outcomes.
BSIPs in England: A job well done, or not?
Lady Vere said she was "particularly pleased" about the level of ambition showed by LTAs – ambition that now cannot be realised. Space does not allow me to highlight other specific comments, but the overall impression given was of a job well done by DfT in managing this first BSIP process – despite the clear criticism of LTAs on the receiving end of it all.
We now enter a period of stagnation until the contest for leadership of the Conservative Party is concluded. We have a long list of new ministers in place across Whitehall following the wave of resignations last week who will not be able, or allowed, to take any new policy decisions. They will be ministers in no real purpose – including Karl McCartney, a new parliamentary Under-Secretary at DfT following the departure of Andrew Stephenson and the consequential promotion of Trudy Harrison.
Karl may only be a junior minister for a few weeks, with nothing to do, but at least he can put it on his CV!