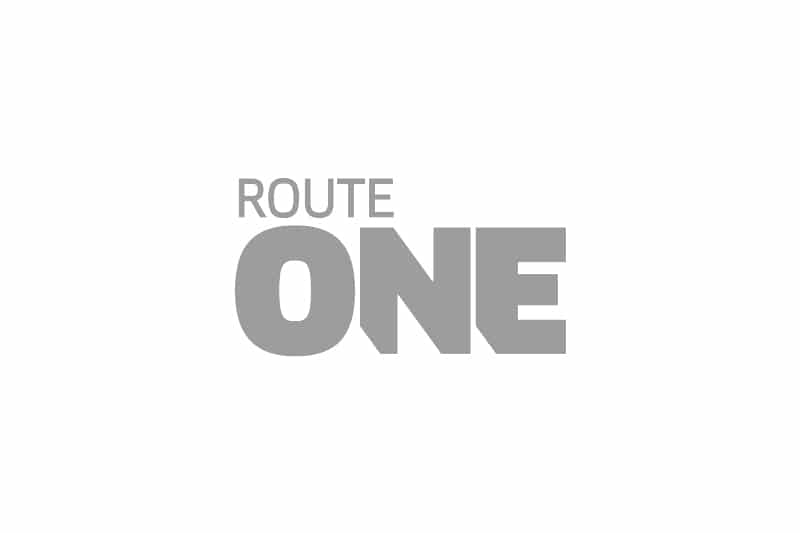 BASE Coach Sales surprised the industry when it announced that it was bringing Italian coachbuilder Barbi's products to the already congested UK market. But sales have been respectable and the product is custom built to the buyer's needs. Tim Deakin drives one that is wheelchair accessible
Some coach manufacturers target volume, and others focus on buyers requiring a bespoke product. Each approach has merit, but Italian builder Barbi is in the latter category. Its coaches are built to order, and sold here by Leyland-based BASE Coach Sales.
Barbi builds exclusively on MAN chassis, and BASE offers the Galileo at four lengths between 10.3 and 13.8m. One of the Galileo's selling points is its luggage capacity, and that has seen business proceed at a respectable pace.
Among the highest-profile buyers of a Galileo so far is award-winning operator Anthony's Travel of Runcorn. It recently took delivery of a 12.4m, 49-seat wheelchair accessible Galileo HDH built entirely to Managing Partner Richard Bamber's specifications.
Such is Richard's satisfaction with both the product and the service delivered by Barbi and BASE that he has already signed for another Galileo, this time a 10.3m HD example.
Anthony's is an established MAN customer, but a move to Barbi as bodybuilder was driven by its relationship with BASE. Wishing to offer customers a coach removed from the norm also figures in Richard's buying decisions.
"We always want to give clients something a bit different; there is lots of competition for coach hire and we believe that our approach sets us apart. Experience shows that customers value a choice of vehicle, which is something that we foster by uploadiing videos of every vehicle that we operate to our website," he says.
Richard values the close working relationships with suppliers he and his late father Tony built, although he has looked at other products in the meantime.
"I didn't want to leave MAN as I receive fantastic service. The same is the case with BASE, although on this occasion I was not keen on being a launch customer for the Galileo."
Comfort rather than capacity was a key for Anthony's, and its Galileo HDH seats only 49 with a centre toilet, four less than the maximum possible in that configuration. "If I can get comfortable in a coach then it's good," says 6ft 6in Richard. "This is one of the best I have seen, and I expect similar from the smaller Galileo HD when it is delivered."
Having made its debut on BASE's stand at the UK Coach Rally in April, Anthony's Barbi had been in service for just a few days when Richard kindly made it available for a routeONE Test Drive.
Build
The 12.4m Galileo HD is built on MAN's RR2 chassis, which is powered by a 10.4-litre D20 engine developing 360bhp. Standard gearbox is the 12-speed automated TipMatic – a badge-engineered ZF AS-Tronic – but as tested the coach has ZF's six-speed EcoLife automatic.
It is the third full-size wheelchair-accessible coach to join Anthony's fleet, and complements two earlier Beulas-bodied MANs. Underfloor luggage capacity is a claimed 13.5m3.
On accessible coaches, Barbi installs two side-hinged doors behind the nearside front wheel. One hides the lift when stowed and the other gives access to the saloon. A full-width enclosure at the bottom of the luggage locker is also constructed, where the lift is stowed.
The 300kg capacity PLS lift is added by BASE after arrival in the UK. The reason for this is simple, says BASE General Manager Nick Dodgson: It means that a UK warranty is supplied, simplifying any aftersales service that may be needed.
Installation of the doors for lift access is handled well, with two brackets supplied that slot into place to ensure that neither door can move when open. Lift operation is quick and simple, as demonstrated by the coach's regular driver.
A 480-litre fuel tank is provided, with fill points on both sides, and AdBlue goes in via a similar flap nearby.
Among the most unusual parts of the Galileo are its lower front and rear panels. Both are one-piece including the light clusters, and they lift parallel with the coach. That gives excellent access, particularly to the engine.
Passenger access
Four steps lead to the platform and a further two to the sunken gangway. Handrail provision around the doorway is reasonable, although there is not one on the underside of the courier seat base, which is also substantial, intruding into available space.
Handrail provision around the remainder of the coach is good, and five steps lead down to the centre sunken toilet and continental door.
Barbi can fit a floor-level toilet if the customer requires, but as yet no UK coaches have been so equipped; Nick believes that this is a result of the extensive luggage space even with a centre sunken installation.
In Anthony's coach, sufficient seats on the nearside are tracking-mounted to accommodate four wheelchair users. There is no limit to the amount of tracking that can be installed, but a bridge plate over the gangway would be required if the operator opted for tracking on the offside.
The door through which wheelchair users are loaded is wide, and it has an excellent seal. No wind noise was evident, and when not in use as an accessible coach it would take an informed passenger to deduce its other role. That, says Richard, was another factor in his decision making.
Passenger comfort
49 Kiel seats are fitted, and in the test coach they are partially finished in a very dark green leather substitute that is UV-resistant. All have three-point belts, drop-down tables and footrests, and with the exception of those on tracking, aisle seats have slide-apart functionality. Handholds are at both upper corners.
What is noticeable is the amount of legroom provided. Even for passengers who are over 6ft tall, it is ample, with a seat pitch of up to 850mm. Overhead luggage racks, which have passenger service units on the underside, extend to the rear of the coach; passengers in the back row will not find their view obstructed by the relatively slender rearmost pillars.
A comprehensive servery is fitted above the toilet, including a microwave – standard on all of Anthony's coaches.
The toilet unit is quite high, and combined with a servery, microwave, and a monitor, it compromises forward visibility for passengers sitting on the offside behind it. However, the high cubicle means that the toilet is easier to reach than some others.
A Bosch entertainment system incorporating DVD player is fitted, and it also includes Freeview TV. Anthony's has a number of portable Icomera Wi-Fi units, and the coach also has charging provision. 240v three-pin sockets at every third row are complemented by USB ports at each seat pair except that adjacent to the door for wheelchair users.
Perimeter heater radiators are complemented by a 32kW Konvecta air-conditioning unit, all controlled from an integrated display. Internal temperature can be set as low as 15oc, and when the coach had been left standing in sun for some time, it cooled rapidly at that setting.
Driver comfort
The Galileo is a typical MAN in the cab and all the controls are to hand. The two-piece sunblind is electrically operated, as are the signalling and péage windows.
Drivers are provided with their own climate control system, and added by Anthony's as standard across its fleet are an Alcolock UK breathalyser and telematics equipment. A high quality seat is provided, although its moquette does not quite match those in the saloon.
Gear selection is via a rotary switch and cruise control and speed limiter buttons are on the steering wheel.
The mirrors are good and are highly functional. The same cannot be said of the handbrake: It is mounted to the driver's right and requires a stretch to reach, and then the lever must be lifted upwards in an awkward movement to activate it. It's likely that drivers will normally hold the coach on the footbrake as a result.
Provision for the driver in the luggage compartment has been considered by Anthony's. It specified additional lighting within the bay; the doors are manually operated, but Barbi can fit a power option.
Performance
The 360bhp MAN engine works well with the EcoLife gearbox and driveability is good. In particular, it is soon off the mark without needing lots of revs, although the 1,400rpm shown in 6th gear at 62mph is a little more than some comparable coaches.
A drive through chicane- and speed hump-infested Hale village on the outskirts of Runcorn showed that the RR2 chassis maintains its road manners when used in an urban setting. That continued on the M53 and M56 motorways, where the low engine noise levels typical of MANs gave a refined ride.
The brake pedal is smaller than those found in some other coaches, but nevertheless, a smooth stop is easily made.
With the Galileo HD being moderately high at 3.69m – although the tri-axle is taller – there is little side wind intrusion on exposed motorways. It also corners nicely, with little chassis roll, and a good steering lock means that it can access tricky spots easily – a positive for Anthony's, which is based in a road where parked cars are numerous.
Verdict
The wheelchair-accessible market for full-size coaches is modest, and a number of manufacturers are targeting it. Barbi can incorporate accessibility into all lengths of the Galileo, but that's not the only reason to buy one.
It is a bespoke, built-to-order product that incorporates exactly what the buyer wants. There remains a demand for such coaches despite the UK industry increasingly going down the route of stock-built standard vehicles.
The Barbi product does not compete with these either in application or on price. Retail for the 12.4m Galileo HD starts at £225,000, although this will increase depending on options specified.
A PSVAR-compliant kit including wheelchair lift, tracked seats and a destination screen among other modifications adds in the region of £15,000.
MAN's chassis at Euro 6 continue to prove themselves competent performers. The manufacturer builds a platform that is attractive, with low noise levels and good ride quality. The EcoLife gearbox also works very well with the D20 engine.
The MAN/Barbi combination can meet many operators' requirements if they can accept the fact that the body is a product new to the UK and not something that they will have encountered before.
The only issue of any note is its handbrake position; lifting the lever to apply it goes against the grain, and it is poorly sited. That apart, the Galileo HD is a very solid contender.