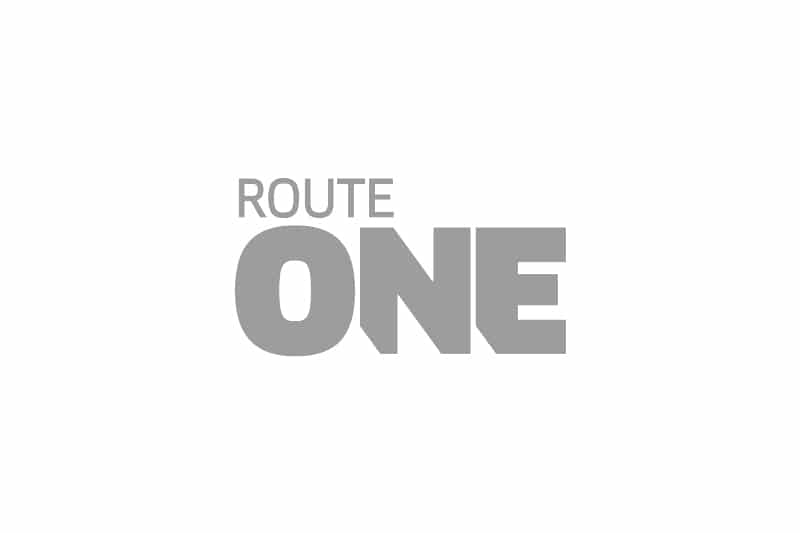 Historically there has been a small but reliable domestic requirement for high capacity tri-axle double-deckers. Nothing has been available for a number of years, and that is part of Ensignbus' thinking with the introduction of its China-built Enterprise. Tim Deakin puts it through its paces in Essex
High capacity coaches and buses are in many ways an acquired taste; operators running them need to have work on hand that can guarantee utilisation before signing up for what in many cases are expensive assets if purchased new.
The Ensign Enterprise, built in China by Australian manufacturer BCI and sold here by Purfleet-based dealership Ensignbus, is no different.
It is a premium-priced double-decker that can carry almost 100 passengers in some luxury, and it was introduced after Ensignbus identified a gap in the market that existed since the end of domestic production of tri-axle double-decker buses for the UK.
The first batch arrived during the summer, and one has already been sold, to Liverpool-based Aintree Coachline.
Ensignbus will receive more buses from BCI soon in the form of 10.8m two-axle double-deckers suited to stagecarriage work, but it also expects to sell further Enterprises in the future.
In many ways the Enterprise is a hybrid of a coach and a bus. It has high-backed seats, a powerful engine and good road manners at high speed, yet it is also fully PSVAR-compliant to Ensignbus' specification, and can alternatively be built solely for work where capacity is king.
That is not the only option for operators who require an Enterprise built to their exact specification.
Ensignbus Chairman Peter Newman says that it can be built with an almost limitless number of options internally, while at the model's launch, Engineering Director Brian Longley explained that the driveline is also open to modification, particularly gearbox selection.
Peter does not expect to sell huge numbers of Enterprises, but he is confident that between it and the two-axle bus there will be a consistent and respectable demand. He kindly made one of the first batch of Enterprises available for a routeONE Test Drive.
Build
The most immediately obvious aspect of the Enterprise is its presence. It is a large bus, measuring 12.5m in length and 4.4m high, although its 2.5m width reflects legislation in BCI's home country.
On the test bus, Ensignbus' striking livery further adds to the effect, and large, 315mm wide tyres permit higher axle weights than would be normal on a bus.
A substantial nearside tree deflector is fitted, as is bonded glazing including a small pane on the nearside front corner below the windscreen.
Reflecting the likely employment for buses of the Enterprise's ilk, it is there to help the driver see any small children who may walk in front of the bus.
The 'big is best' theory continues under the bonnet. Power is from a Euro 6, 8.9-litre Cummins ISL engine developing 380bhp and 1,695Nm of torque, and coupling it to ZF's six-speed EcoLife automatic gearbox gives a driveline that is the equal of many comparable coaches'.
A large offside radiator is fitted at the extreme rear, along with equipment for the air-conditioning unit, which is mounted at the rear above the engine. As a result of the radiator's size, only four seats can be accommodated on the lower deck's back row.
Gross vehicle weight is 24,500kg, and to Ensign's high specification, the bus tips the scales at 16,285kg unladen.
Passenger access
A standard two-piece door is fitted complete with a folding manual wheelchair ramp, while a centre nearside emergency door is also present. The suspension has a kneel facility along with whole vehicle squat and raise capability, and it can be locked in one position regardless of loading while stationary if desired.
Handhold provision between the door and the lower deck seating area is very good and Peter says that this was a key requirement when designing the Enterprise.
Consideration has also been shown to panel-covering longevity, with all of that between the door and the staircase having around six inches at the bottom covered in polished metal 'kick plate' to protect it from damage.
Peter adds that a compact staircase was necessary in the name of maximising capacity, and that has been achieved well.
The main body of stairs is forward-facing, but two at the bottom and two at the top are at 90 degrees. This is particularly beneficial on the upper deck, allowing two rows of seats on the offside ahead of the 'pulpit'.
A step is located amidships on the lower deck and two more at the rear.
Nevertheless access is good, with 14 fixed and three tip-up seats reachable in the flat-floored area. Four of the fixed seats are marked as priority positions.
Passenger comfort
Ensignbus has specified an Australian-made high-backed seat in the first batch of Enterprises, and all except the tip-up positions in the nearside wheelchair bay have three-point belts. The backrests are slightly more upright than would perhaps be expected, but this has already been identified and a solution found.
In total, 61 seats are upstairs and 37 – including the tip-ups – are on the lower deck, and combined with a small provision for standing passengers, total capacity is 100.
Owing to the tri-axle layout, two rows at the rear of the lower deck face backwards, but this is not a major issue. Headroom is slightly restricted in this part of the bus, but a compromise has been reached by inclining the upper deck floor slightly to the rear.
The Enterprise's bonded glazing gives a good view all round, while that from the front of the upper deck is aided by very narrow A-pillars.
No opening windows are fitted, but the huge Thermo King air-conditioning unit's performance means that they are not required.
The test took place on a day when temperatures exceeded 30oc, but the climate in both saloons – and particularly on the upper deck – remained cool, and this is a most impressive aspect of the Enterprise. Cold air vents from above the windows on both sides of both decks.
Any worries about heating capacity during colder months can be dispelled equally quickly; the Thermo King unit combines with engine coolant to feed full-length convector heaters on both sides of each saloon.
Ambience upstairs is further helped by two clear roof hatches, while vertical handrails are fitted to every second row on both sides of the upper deck, all complete with bell pushes.
Two full-length strip lights are in both saloons, while the radio and CD player is connected to ceiling-mounted speakers throughout the bus.
Driver comfort
Ensignbus has thought hard about making the driver's workstation as inviting as possible. Peter explains that the Enterprises in its own fleet will often be used on rail replacement work, where the driver may be expected to be with the bus for a long period.
As a result, the cab is as large as possible, and there is copious room behind the seat for the driver's bag.
The seat is more akin to one found in a coach than a bus; it has a headrest and is air-suspended, and gives a comfortable ride.
Peter also explains that a decision was made to minimise the number of buttons and switches present in the cab, and position those that are present as ergonomically as possible.
This includes fitting the hazard switch to the end of the nearside stalk, while buttons for the door and gear selection are handily placed. Controls for the air-conditioning unit are clearly in the driver's view, and he or she also benefits from independent cab climate control.
A digital tachograph unit is to the left and below the dash, while two USB charging sockets are present nearby.
Heated mirrors are fitted, although they adjust manually. Both sides have large gullwing arms, and on the offside an additional lower pane is also fitted in the manner of a coach.
On the first batch it is slightly obstructed by a plastic panel below the signalling window, but this will be rectified on future buses.
Within the cab of the test bus is a monitor showing a feed from the upper deck CCTV, while a rather loud low bridge warning device is fitted as part of Ensignbus' own standard specification. A manually-operated one-piece sunblind is present.
Performance
With its 380bhp Cummins engine, the Enterprise is by some margin the most powerful double-decker bus available on the UK market, but at over 16 tonnes unladen, it is also the heaviest.
Even so, performance is good. It is little different to a standard, two-axle bus up to around 30mph, but when these city-oriented models begin to run out of steam, the Enterprise continues to pile on momentum relentlessly.
The tachometer shows that upshifts occur at or before 1,500rpm, which is the engine speed displayed at the Enterprise's limited cruise of 62mph.
One of the most notable aspects of the whole vehicle is its composure at this speed; while city double-deckers, in the rare instances that they can reach anywhere 62mph, are sometimes a handful at such a pace, the Enterprise displays none of their twitchiness.
In fact, the opposite is true. The Enterprise holds the road, and its composure, in the same manner that would be expected of a coach.
A high-speed run between Basildon and Purfleet on the A13 showed that it is highly competent at munching the miles, making it suitable for medium-distance private hire work.
The trailing axle steers actively, and although the wheelbase between axles 1-2 is considerable at 5.96m, manoeuvrability is good for a bus of this size.
The large tyres also help to deliver a ride that is good but without undue wallowing.
Verdict
The Enterprise is a niche vehicle, and with a retail price of £340,000 for one to the same specification at the first batch, it is not cheap.
Peter advises operators that they should have suitable work in place before committing, and the first ones delivered will be used on private hire and rail replacement work, and a school contract in the case of the Aintree Coachline example.
However, that figure can be reduced substantially if an operator simply wants a basic Enterprise without all of the bells and whistles fitted to the test bus.
Air-conditioning can be deleted if required, while more basic seats can be substituted and other items removed, including PSVAR compliance if it is not needed.
At the other end of the spectrum, Ensignbus does not rule out using its relationship with Vantage Hybrid Power to offer a diesel-electric version of the Enterprise in the future for operators who may become subject to zero emission zones; the Vantage system can be geo-fenced and is capable of a respectable period of engine-off operation.
A number of manufacturers have attempted to crack the high-capacity, tri-axle double-deck market in the UK, but none have yet succeeded.
Ensignbus is different; its core business is operating and dealing in used buses, and as a result it does not need to sell huge numbers.
BCI has also seen success with the vehicle in other right-hand drive countries, and so is able to amortise development costs in other markets beside the UK.
It has a product which will certainly not find its way into every fleet in the country, but where work exists to justify the purchase cost, the Enterprise is a solid bus. In particular, its high-speed capabilities mean that, when suitably specified, it is not just a high-capacity people mover.