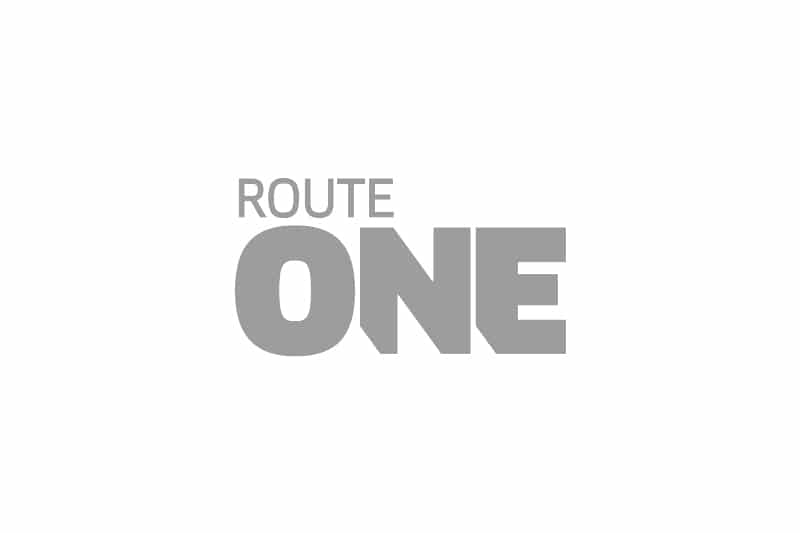 There's heavy competition in the single-deck bus sector, so for those about to spend, it's a buyer's market. A popular offering is ADL's Enviro200 MMC, with an 11.57m example driven by routeone
Alexander Dennis (ADL) made some big changes to its Enviro200 when the MMC model was introduced to coincide with the beginning of a move to Euro 6 production.
Expanding on its predecessor, the Enviro200 MMC is available at lengths of up to 11.8m. Visually it retains a lineage to the original Enviro200, but many improvements have been made to the saloon, and also to the cab. Both areas are of major importance to operators.
ADL's decision to take the Enviro200 MMC into full-size territory has proven to be a wise one.
While many customers still need mid-sized single-deckers, some also require examples with a capacity in excess of 40 seated passengers, and they can now cover all bases from 8.9m upwards with one model with resultant benefits in staff training requirements and parts holding.
First UK Bus is among those to have done just that, and its 2016-17 order included a substantial number of 11.57m examples.
In many cases they have replaced earlier generations of full-length single-deckers, and the benefits of doing so are obvious. To well-appointed First specification, there is around a three-tonne weight saving over comparable buses from the late 1990s, and ADL's use of clever fuel saving technologies means that efficiency gains are even more significant.
First Potteries received a batch of eight Enviro200 MMCs in the autumn and is expecting one more. Regional MD Nigel Eggleton kindly made one available for a routeone Test Drive.
Build
The Enviro200 MMC is unashamedly a lightweight bus. To First's specification, the 11.57m model tips the scales unladen at 7,901kg and seats 41, although 46 is the maximum possible at this length. 29 standees can be carried. Even the baby of the range, the 8.9m variant, seats 32.
GVW is 12,960kg and 19.5in wheels are fitted. As a result, wheel arch intrusion into the saloon is minimal, and two seats are mounted immediately behind the driver on a pedestal.
Like its big brother the Enviro400 MMC, the single-decker has ADL's quick-release side glazing, which the manufacturer says can be changed in minutes by one person.
Front and rear glazing is bonded, and the layout is good at both ends; the asymmetrical windscreen contributes to an excellent view from the cab, while the curved window in the rear roof line admits a large amount of natural light.
Power is from a four-cylinder, 4.5-litre Cummins ISB4.5 engine developing 178bhp and 700Nm of torque.
It drives through a four-speed Voith DIWA.6 gearbox. Other transmissions are available, and similarly the six-cylinder ISB6.7 is optional, at ratings of up to 250bhp.
Fillers for fuel and fluids are all located at the rear offside. Diesel capacity is 220 litres, while 19 litres of AdBlue is carried. A simple yet effective means of checking the coolant level is provided; a button is pressed and an adjacent light indicates red or green.
Passenger access
At the door is a manually-operated book leaf wheelchair ramp, and the suspension's kneeling function activates quickly to aid boarding.
Handrail provision around the door is largely good, and those present are easily picked out thanks to them being bright pink in First's interior specification. However, there is one omission.
The wheel arch on the front nearside lacks an upright handrail, and the horizontal bar that is present is comparatively low.
As a result, taller passengers may find that there is little to hold on to in this area, although provision nearby is good; behind the cab and adjacent to the nearside wheelchair bay there are numerous hand-holds.
16 forward-facing and six tip-up seats are reached without climbing a step.
The high number of tip-ups on the bus is as a result of First's policy of specifying separate areas for wheelchair users and buggies. Four seats are marked as priority positions.
Two shallow steps rise immediately ahead of the rear axle to a raised area, and like all step edges, they are lined in yellow. The offside emergency door is amidships.
A reasonable number of vertical stanchions are fitted, most with bell pushes attached. All of the high-backed seats have vertical hand-holds at the aisle-side upper corner, to the benefit of infirm passengers.
Passenger comfort
Seats are finished in synthetic leather, and all of the forward-facing positions with the exception of the back row are high backed. Those at the extreme rear also have slightly less padding than the remainder.
Fixed seats are mounted on legs, although cantilever versions are offered.
To First specification, the Enviro200 MMC's driver has no control over saloon heating or ventilation. It is all handled automatically, and when started from cold, the system prioritises heating the cab.
That was noticeable, as the test bus had not been used earlier in the day.
However, within around 25 minutes of departure the saloon had warmed up nicely. Sensibly, warm air is vented at floor level, meaning that cold feet will not be a problem for passengers.
Lighting is from two full-length strips, while operators should not underestimate the improvement to ambience at the rear delivered by the rear window glazing arrangement. It turns what in some cases is a dull, dark area into perhaps the best-lit part of the saloon.
Passengers will also appreciate the deep side windows and extensive headroom, even in the raised rear section. Additionally, ride quality is very good, although a muted rattle was detectable from above the door.
Driver comfort
Where the Enviro200 MMC definitely scores full marks is in the cab. Not only is it huge, it is also exceptionally well thought-out, and it is potentially the best workstation on the market for bus drivers.
Like the saloon, cab heating on First's examples is completely automatic. Climate control and air-conditioning are fitted to maintain a constant 18oc regardless of external temperature, and it was a comfortable place to sit when on test.
Visibility is also excellent thanks to the set-back A-pillars and curved windscreen, and the driver also benefits from a dashboard that moves in tandem with steering wheel adjustment.
Controls are well laid out, with those that are commonly used on the right and others on the left.
First specifies a fixed, full-height anti-assault screen as standard, but unusually, it also requires an external handle, perhaps negating any protection offered to the driver.
Where the driver's needs have also been considered are in cab storage. A large locker is present beneath the ticket machine mounting point, and space is also available behind the seat.
Additionally, a fixed coat hanger is on the rear wall, while on the inside of the cab door are storage areas for a can or machine-vended coffee cup, a larger bottle, and a running board.
These are simple, easily-added items, but will be much appreciated by drivers, as will the Chapman seat that is covered in the same artificial leather as those in the saloon.
Performance
Before any indication of the test bus' performance can be gained it is necessary to start the engine, and First has specified a secure immobiliser that requires an unrelated dash button to be pressed. If it is not, the horn sounds repeatedly.
180bhp gives a power-to-weight ratio comparable with heavyweight single-deckers from other builders, and thus it's no surprise that the Enviro200 MMC accelerates smartly enough.
It is a little hesitant on initial take-up, but once away speed is added rapidly.
Where performance was impressive was on Bucknall New Road, which has a peak gradient of 5.7%.
The small Cummins engine pulled very well at a mere 1,300rpm until being baulked by another bus, and there was no hint of any struggle on the ascent.
The Voith gearbox is very quick to upshift, and does so at little more than 1,400rpm in most situations, but equally, it is also keen to drop a gear when the situations demand. As a result, the Enviro200 MMC keeps pace with other traffic easily.
Manoeuvrability of the bus is good, although the 6.48m wheelbase is noticeable. It makes it necessary to use the entire road when turning left out of side streets, which in the congested Potteries is not always easy. But the steering lock is excellent and the bus goes exactly where it is pointed.
Verdict
Alexander Dennis did particularly well out of First UK Bus' 2016-17 order, and based on the performance of this Enviro200 MMC, it is not difficult to see why.
The manufacturer is on a winner with the model, and First Midlands Regional Fleet Engineer Bernie Cassidy reports that feedback from passengers is positive.
Equally importantly, drivers have quickly taken to the new E200s, thanks in no small part to the cab layout.
"From what I have seen so far, the Enviro200 MMCs are good buses, and drivers tell me that they like them.
"Second-hand feedback is that passengers are very impressed too, and I particularly like the rear window arrangement. It is much, much better than we have seen on other, earlier models."
Bernie reports that early data from the Potteries buses is that they are recording fuel consumption of 9.1mpg. He says that this is roughly what was expected, and the services that they are used on – between Hanley and Blurton or Trentham – are beset with congestion and see low average speeds.
AdBlue consumption is between 4-5% of fuel use, slightly lower than on buses from a different manufacturer that share a comparable Euro 5 driveline, he adds.
While routeone cannot comment on fuel or AdBlue usage, there is little to argue about in Bernie's assessment of the rest of the Enviro200 MMC. From a passenger's perspective, it is an attractive and comfortable travelling environment that represents a significant improvement over the buses that the E200s the Potteries have replaced, while for drivers, the workstation is among the best – if not the best – on the market.
Alexander Dennis has incorporated many improvements into its MMC range, which in the Enviro200's case have been packaged into a lightweight product. It deserves its success.