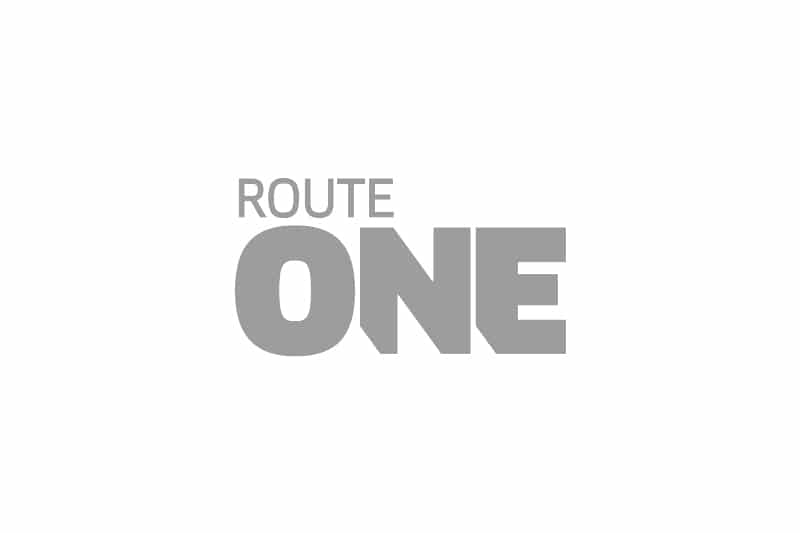 The challenge to established European coach manufacturers from builders in countries that have lower-cost economies is getting stiffer all the time. Temsa was one of the first to arrive here and prosper, and its Safari HD is popular. Tim Deakin test drives one at Millbrook Proving Ground in Bedfordshire
Operators with a need for a more fleet-style coach have an abundance of choice at the moment as several manufacturers engage in strong competition for their business.
Even with the additional cost of Euro 6 and exchange rate fluctuation, prices remain keen.
But the vehicles are far from being 'bargain basement' products; instead, they come with an increasing number of bells and whistles and are as capable as any other coach.
Many of these price-conscious products are built in lower cost economies. Turkey is one of them, and it is in Adana that Temsa's coaches are manufactured.
Temsa works in partnership with UK importer Arriva Bus and Coach (ABC), and it has learned a lot in the years since it first came here.
Its current two-strong line-up – due to increase by one later this year with the expected, albeit not yet confirmed, arrival of the tri-axle, super-high Maraton – is made up of the 12.2m Safari HD and the 9.4m MD9, and both have a look and a drivetrain shared with other coaches.
Each model is priced competitively, and both benefit from ABC's well-honed support network. The Safari HD's driveline combination of a DAF engine and ZF automatic gearbox also comes highly recommended at Euro 6, and it deliver driveability, efficiency and reliability along with a projected exceptionally long life before major work is required.
ABC can usually supply the Safari HD on a stock basis. As demonstrated by the number already sold, at a starting retail price of £218,000, it represents a credible alternative to some more expensive coaches on the market.
But the Safari HD must compare well with these Western products on a day-to-day basis if it is to remain popular. There is no better place to put any coach through its paces than at Millbrook Proving Ground, and doing so was made possible by ABC kindly providing one of its stock Safari HDs for a routeONE Test Drive.
Build
The Safari HD is a moderately-sized coach, at 12.2m long and 3.74m high. Examination externally shows that it is put together in a no nonsense way, with manually-operated luggage locker doors, a continental door and various flaps hiding fillers, all of which are lockable.
All Safari HDs come with a standard driveline of a DAF MX-11 engine delivering 370bhp coupled to a six-speed ZF EcoLife automatic gearbox.
DAF's engines at Euro 6 have in many ways proven to be one of the coach industry's staples, and there is no reason to believe that the MX-11 will be anything less in the Safari HD.
Similarly, the EcoLife is also an industry standard, and it removes outright any ability of drivers to abuse the driveline or transmission while at the same time making their lives a lot easier.
Fuel is added at the front, with fillers on each side. AdBlue goes in at the rear offside, adjacent to the radiator.
Coolant can be added without opening the engine door; there is a small opening on the rear offside corner, although it is at sufficient height that it may prove awkward to access with a watering can.
All glazing, with the exception of that around the cab, is very heavily tinted, although this is not obvious from a passenger's perspective. Pillars, the roof, an area beneath the windscreen and the mirror arms and backs are all painted black on stock coaches, and the impression is a pleasant one.
Passenger access
Four steps lead to the Safari HD's platform and one more to the sunken gangway. All steps are edged in light grey plastic.
Neither high visibility yellow edging nor LED markings are present in the coach tested, although small lights are within the step risers. Temsa does not rule out adding yellow or LED edging in the future.
Handrail provision around the door is good, with a long vertical rail extending upwards from around the second step to the dash top, then following the dash horizontally.
There is also a rail attached to the underside of the courier seat, which folds in such a way as to be flush with the backrest.
A very open and airy environment greets passengers once they have reached the gangway, helped by deep windows and a light-coloured ceiling.
The open luggage rack edges are suitable for use as a handhold by those able to reach them, but alternatively, each of the seats has a vertical grab at both upper corners.
The floor is covered in hard-wearing grey plastic. Steps and the gangway are further treated to black carpet, but wood-effect flooring throughout can be added to coaches built to order.
Perhaps caused by the fitment of a substantially-sized engine, a further step is required to reach the rear five seats. It is unusually high, but easily negotiated by able-bodied passengers. When seated at the rear, there is no pillar intrusion for travellers in the window seats.
At the continental door, five steps lead up from the floor to the gangway.
Passenger comfort
The 53 seats in the test coach are by Turkish manufacturer Inova Otomotiv. They are finished in a pleasing scheme of dark grey fabric with orange and red highlights complemented by red leather headrest inserts.
The foam used in them is slightly softer than that seen in the smaller Temsa MD9. However, the builder says that when coaches are built to order, foam density can be specified by the buyer to suit their needs.
Drop-down tables, three-point belts and magazine nets are fitted, and aisle passengers benefit from a side shift function.
A compact sunken toilet is fitted at the centre of the coach, and it has a small servery on top.
The toilet can be de-specified in built-to-order coaches, but owing to its space-conscious nature (including a pair of seats partially above it), the overall capacity of 53 will not increase.
Entertainment comes from a Bosch Professional Line system. Two monitors are fitted: A manually-lowered one above the windscreen, and a fixed example above the toilet.
Perimeter heaters are complemented by roof-mounted Sütrak air-conditioning. The temperature can be set by the driver and climate control will do the rest, or alternatively a greater degree of control over air direction and flow can be taken if desired via the comprehensive control unit.
Driver comfort
An Isringhausen seat is provided for the driver, with all the normal luxuries such as air suspension and lumbar support.
The rearward adjustment on the seat is not great, but ABC has recognised this and the issue will be rectified on future coaches to allow greater movement.
Lots of cubbyholes are present around the cab for storage of small items, while a USB port and a cigarette lighter-style socket are both present for charging electronic devices.
Storage for bigger items is present in a large bin below the signalling window, which is heated and lowers electrically.
Additionally, the front-most sections of the luggage racks on both sides are partitioned and lockable to crease additional storage for the driver and courier.
Visibility from the cab is good, and the gullwing mirrors are complemented by an additional lower pane on the offside.
Surprisingly the latter is rather basic, and does not adjust electrically; it may be worthwhile for ABC and Temsa to upgrade it to better match the rest of the coach.
The two-piece sunblind is electrically adjusted and configured to allow the driver to still see all of the mirrors when either part is lowered. Control is through a pair of chunky rocker buttons, two of many that are largely to the right of the steering wheel, which adjusts for reach and rake.
Performance
The principal reason for taking any coach to Millbrook is to give it a thorough workout on the various tracks and courses there under conditions that are not achievable and/or more severe than those usually found on the public road.
First port of call was the 5km alpine course. Here a variety of gradients (both up and down) can be sampled up to 21%.
Coaches with the automatic EcoLife gearbox are at an advantage over those with automated manual transmissions when climbing, but on the descent both types are equal.
On the stiffest climb, the Safari HD12 was down to 1st gear at the summit, but it still easily surmounted the more than 1-in-5 gradient. Its Intarder proved highly competent on descents, and even on a similarly severe drop, it proved necessary only to dab the brakes once.
The alpine course also gives an excellent indication of handling capabilities. Like its little brother the MD9, independent front suspension is fitted to the Safari HD, and it quickly becomes noticeable when the coach is pushed into corners.
In all the Temsa does a very good job of handling the alpine course, and its excellent handling also shone through on the flat but still winding outer handling circuit.
Outright starting gradeability was shown on the truck slopes. The coach made a faultless start on a 25% incline, holding first gear under moderate accelerator pressure until the top, and it also accomplished a hill start in reverse in similar circumstances.
Millbrook's high speed circuit – a perfectly circular 'bowl' – allows high-speed performance to be evaluated. At 62mph, the MX-11 engine is turning at around 1,300rpm in sixth gear, which is the middle of its exceptional 600rpm peak torque band.
This breadth of torque is very useful, and it allows the Safari to accelerate rapidly if called upon to do so; the sub-20 second figure for 0-50mph is 10 seconds less than that some recorded by comparable coaches with automated gearboxes.
Also notable is the turning circle. The acute steering lock allows the Safari to complete the proverbial 'spin on a sixpence', although the rear overhang must be taken into account while doing so.
Verdict
It is little surprise that the Safari HD has proven popular, and in the latest Euro 6 versions it competes on a level playing field with almost any other comparable coach on the market.
The interior scheme of the vehicle tested is more restrained than some of its predecessors, and that helps it fit into a market where operators are almost overburdened by choice.
The driveline of the Safari is first rate. DAF's MX-11 engine again proves its capabilities, while the independent front suspension and EcoLife gearbox add to the effect.
A handful of areas would benefit from improvement: Besides the already identified driver's seat adjustment, the high step to the rear row and incongruous lower offside mirror are not perfect. But they are not deal breakers, and can be lived with.
The price of the coach as tested is highly competitive. ABC expects 10 stock Safaris to arrive this month, while a further 15 will be delivered in December. All are to the same specification, but where a buyer needs a coach built to order, that can also be accommodated.
The Safari HD is a solid bet when a coach that can turn its hand to a variety of work is required, and – when the price is taken into account – it is unlikely that buyers will be disappointed.