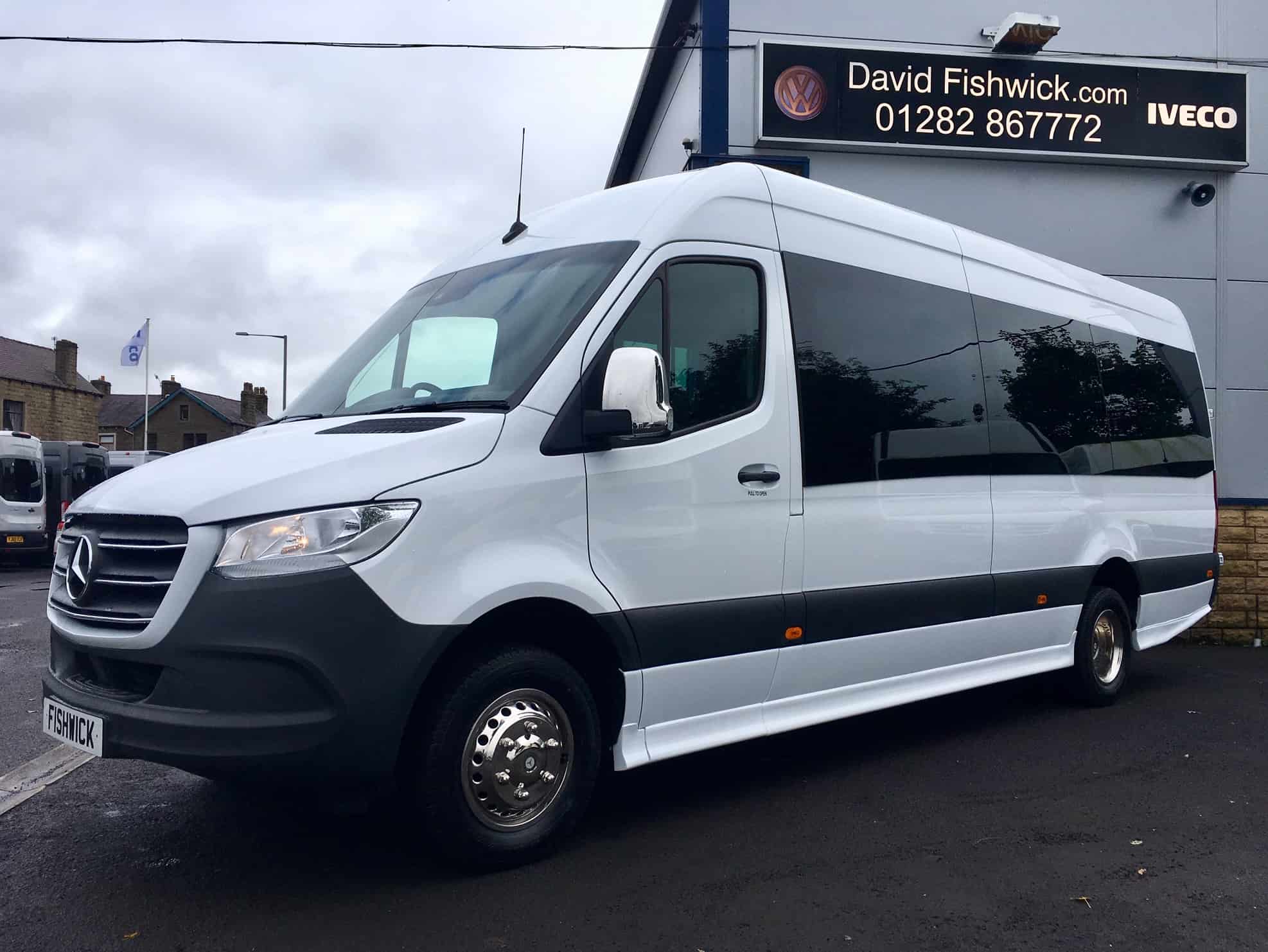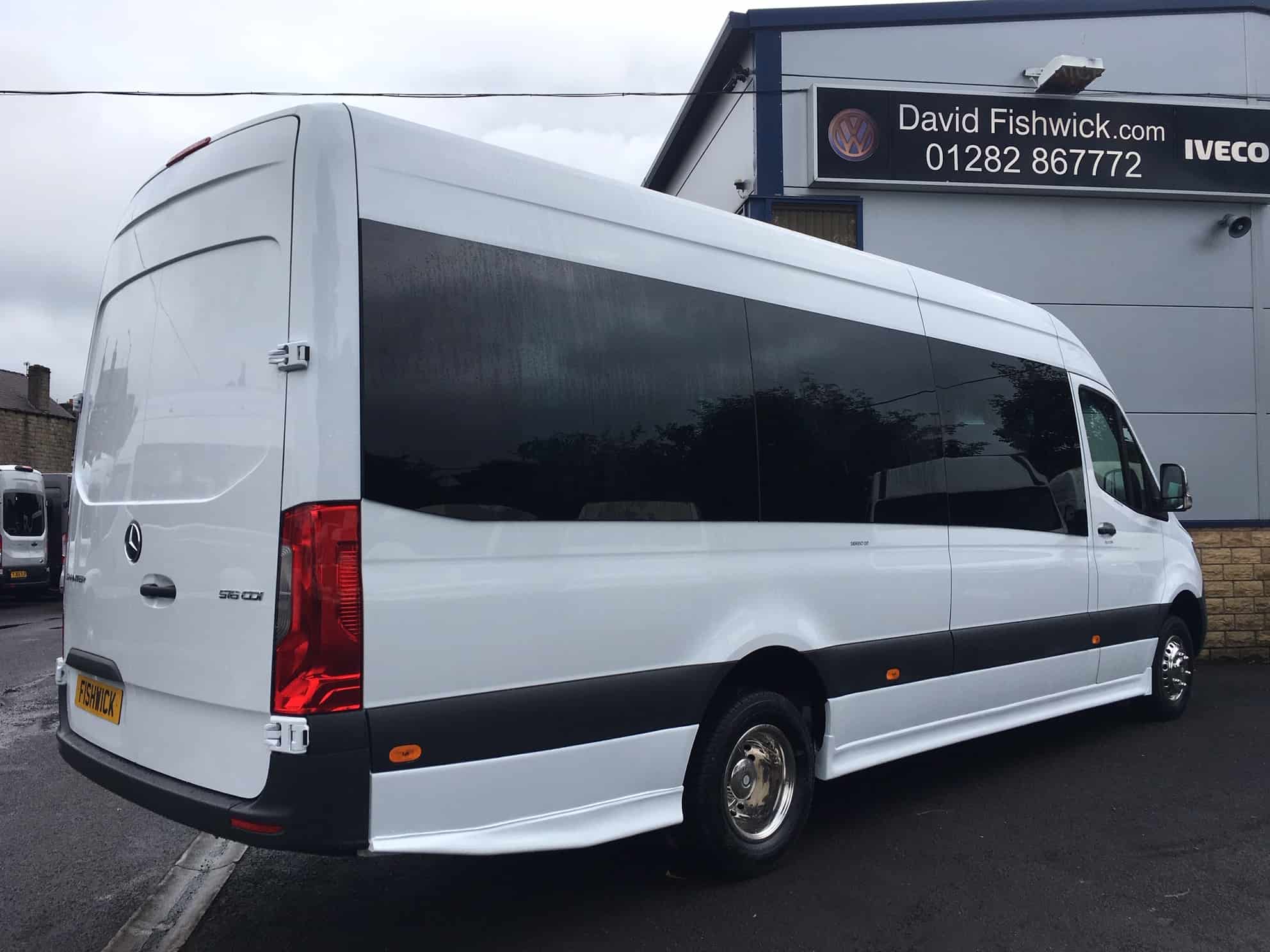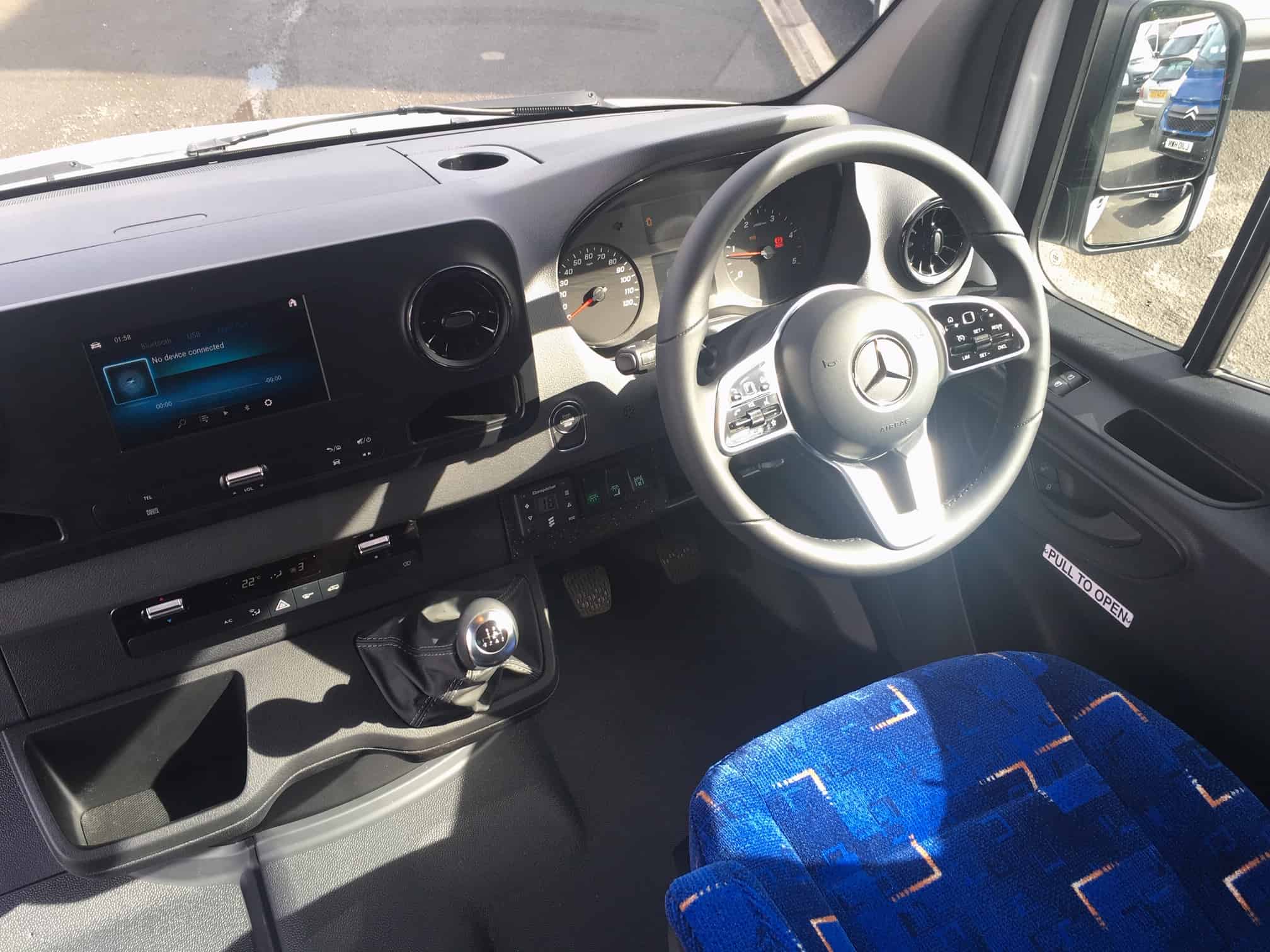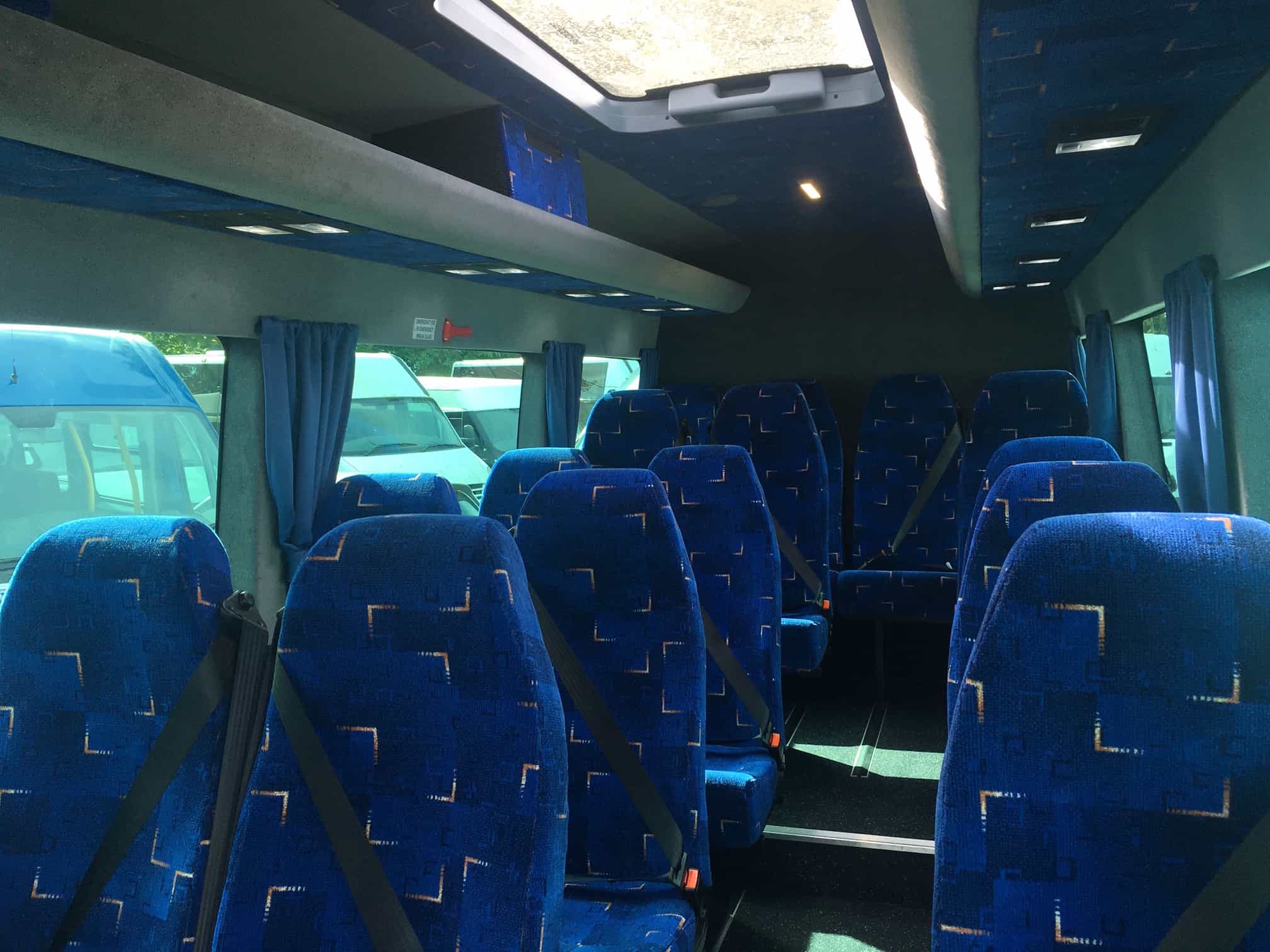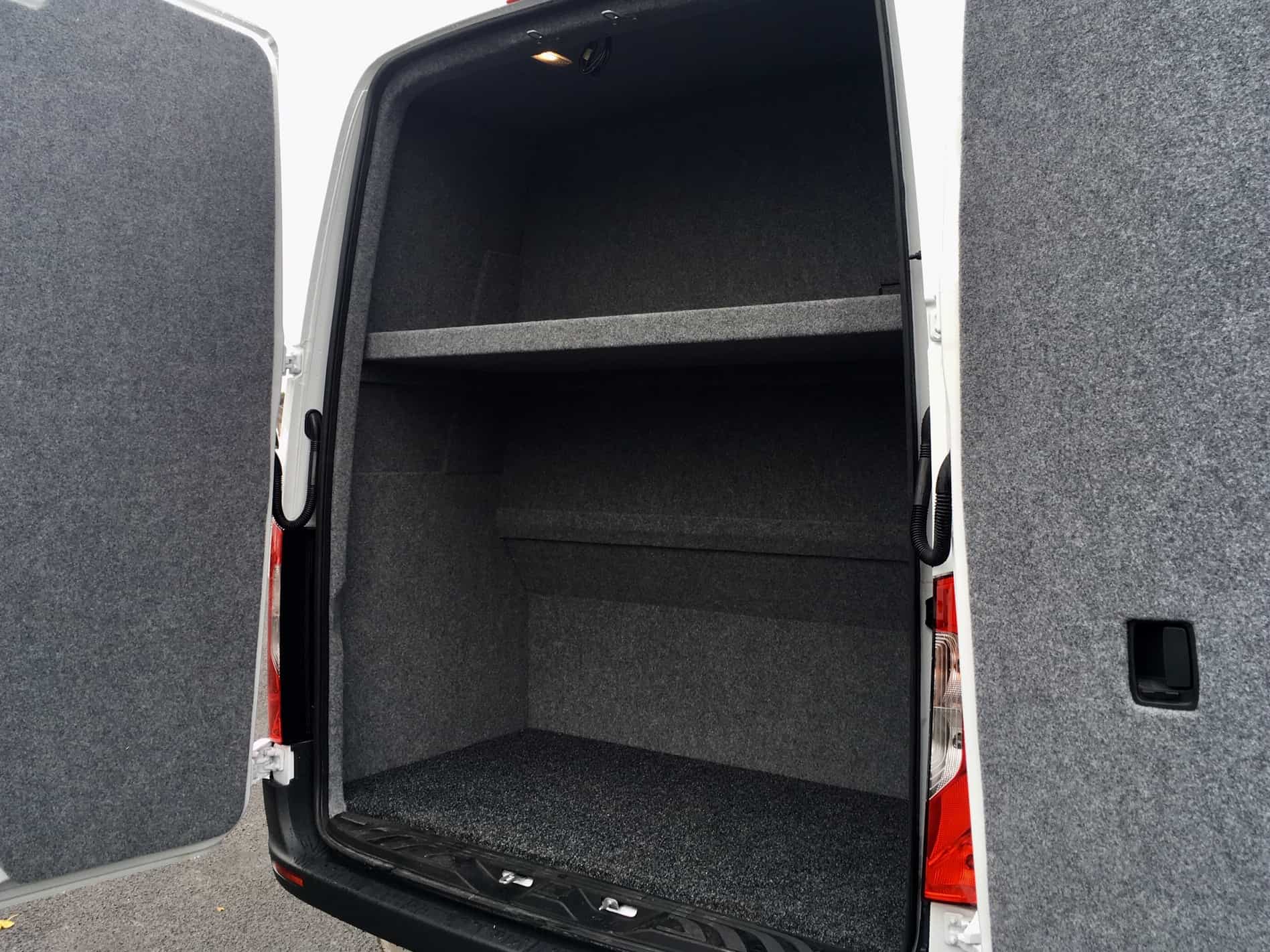 £1,500 Reduction For November Registration – This Example Available Immediately
Our production department is now turning out the first of the W907 Generation Mercedes-Benz Sprinter mini-coaches and this is the first available chassis to arrive. This example is built on a 'Standard Chassis' to our typical conversion specification and for this launch model, we've added stainless steel wheel liners, chrome grille & mirror caps and USB charging ports at no extra cost.
Whilst the chassis shares it's key dimensions and engine lineup with the outgoing W906 model; the underpinnings have seen a considerable change to ensure the new generation variant sits in it's rightful place at the top of it's class for refinement, quality and durability – A softened exterior style and all-new cab design borrow heavily from the Mercedes-Benz car lineup with high-end technology available to enhance both safety, convenience and driver/passenger comfort.
Standard Chassis Spec:
516 CDI L4/H2 Panel Van Chassis
2.2l 160ps Engine / 6 Speed Manual Gearbox
Leather Covered Steering Wheel & Shift Lever
Radiator Grille Frame In-Vehicle Colour
Heated Windscreen
Electrically Adjustable, Folding & Heated Mirrors
Hinged Lid For Dashboard Storage Compartments
Tempmatic Semi-Automatic Dashboard Air-Conditioning
Blind Spot Assist
Rain Sensor (Automatic Wipers)
Enlarged 93l Fuel Tank
Drivers Armrest & Comfort Headrest
All-Season Tyres
Standard Conversion Spec:
Front Drop Step Entrance With Passenger Grab Rail
16 Mid-High Back Seats Trimmed In Moquette Or Cloth Of Choice
Overhead Luggage Racks With Forced Air & LED Reading Lights
Panoramic Overlay Tinted Glazing
Enlarged Pop Open Skylight
LED Day / Night Lights
High-Quality Portland Star Fabric Trim
Non-Slip Vinyl Flooring
Bulkhead With Large Boot Compartment & Half-Height Shelf
Full-Length Exterior Side Skirts
Optional Upgrades Fitted To Pictured Example:
Stainless Steel Wheel Covers (£250)
USB Charging Ports (£400)
Chrome Mirror Caps & Grille (£100)
In Addition, we have a number of chassis in the UK ready to go into build that can be tailored to your own specification for availability in 2019, and factory order options available for Q1 2020 delivery.
19 Passengers + Driver (Full Capacity, No Boot) = + £1,500
Stepped Floor Wheelchair Access = + £6,000
Flat Floor Wheelchair Access = + £8,000
Leather Seats = From £3,500
Premium Chassis Upgrade (In Addition To Standard Spec
7G Automatic Gearbox
Electronic Handbrake With Auto Hold
Metallic Paint
Chrome Plated Radiator Grill
MBUX 10.25″ Multimedia Touchscreen (Traffic, Navigation, Comand Online Assistant, Gloss Surround)
Colour Instrument Cluster Display
Wet Wiper System
Fog Lamps With Cornering Function
Suspended Comfort Drivers Seat
Cost Increase = + £4,850
For more information on the vehicle, factory and conversion options or availability please contact a member of our sales team today.
Call 01282 867772 For More Information
New Mercedes-Benz Sprinter W907 516 CDi 17 Seat Luxury Minicoach
Emissions standard
Euro VI
Price details
£56,999 + VAT
Company
David Fishwick Vehicle Sales