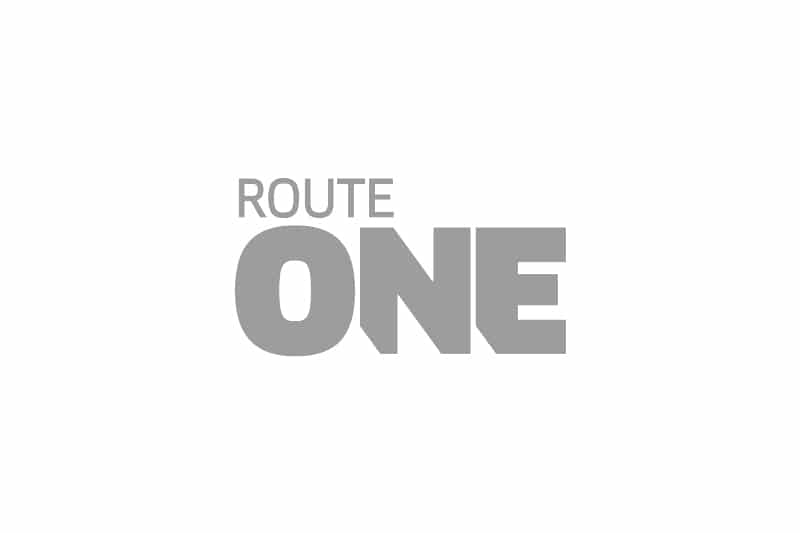 Mellor is the fourth largest bus manufacturer in the UK, and it expects to produce around 240 vehicles this year. It concentrates on the lightweight, accessible end of the market and added an all-new, 30-seat Iveco-based model recently. Tim Deakin looks at the midi more closely
Hidden away in the old mill town of Rochdale is a business that's going places. Mellor is one of the UK's foremost manufacturers of accessible minibuses, and is established in both the low-floor and rear wheelchair lift sectors. But recently it has entered the midi market with the Iveco Daily-based, 30-seat coachbuilt Maxima, and is promising another significant arrival later in 2016.
"We expect to build around 240 buses this year, and conversions will represent less than 10% of that total," says General Manager John Randerson. "The remainder will be coachbuilt."
Space is at a premium at the Rochdale site, and the key to increasing volumes has been the adoption of production line working. Previously, vehicles remained in the same spot throughout the assembly process, and productivity gains from that change have delivered one additional completed vehicle per week.
The busy assembly building was full of minibuses at various stages of completion at the time of routeONE's visit. The scene there is set to become even more diverse very soon, when the Maxima enters production alongside the existing Mercedes-Benz Sprinter and Fiat Ducato-based models.
Mellor's whole range, including the Maxima and Orion, has EC whole vehicle type approval – another plus point, says the manufacturer.
The new star
Mellor launched the Maxima earlier in the year (goo.gl/MJtKrG). It's a high-floor midibus built on a 7,200kg GVW Daily chassis, and can be configured in a variety of layouts, with up to eight wheelchairs or 30 passengers able to be carried.
Access at the front is via an inward-swinging door. While Mellor fits a plug type to its smaller Orion, John explains that in the principally local authority market that the Maxima will appeal to, price is king, and a more traditional door suits the Maxima's application better.
At the rear, two conservatory-type doors open to 180 degrees, and both have a very robust external securing mechanism to hold them in place. Only one has a latch fitted within the doorframe to hold both panels closed, which makes shutting them slightly awkward in windy weather. The single-latch fitment is a type approval requirement.
Beneath the rear doors is a Ratcliff Palfinger wheelchair lift with a rated maximum load of 400kg. It is simple to use and the control unit is stored immediately adjacent to the rear doors.
A retractable step is present externally above the lift, and the lift's landing point within the vehicle is covered in hard-wearing chequer plating to prevent the lip damaging the floor over time.
Tracking is fitted throughout the Maxima, including on both side walls above the windows. It is compatible with many seat types and wheelchair securement devices. The demonstrator is fitted with Phoenix seats with three-point belts and quick-release securement devices, but Cogent and Rescroft examples are also available; thanks to its 2.32m width, four abreast is possible throughout.
Other seating types available are 'shuffle' examples, which can be moved close together to create space for wheelchairs without the need to remove seats from the Maxima and store them.
Also offered is Rescroft's new 'turnable' single seat. This has a very solid hinge mounting it to the side wall, which when released allows the seat to rotate to be stowed, but it also has a single leg. This, says John, allows the seat to be packaged tightly to the side wall, maximising space when it is stowed.
"We have worked with our suppliers to tailor the products we offer to customers' needs, and the seating options are part of that," says John. "A wide range of seats can go into all our vehicles, including the Maxima."
The demonstrator Maxima has an exceptionally powerful auxiliary saloon heater that vents via floor-level ducting, and a small air-conditioning unit is at the rear. Both are governed via a cab-mounted climate control unit, adjacent to a small panel that holds switches for lights, the door and similar.
Maxima on the road
Access to the Maxima's cab is excellent, and possibly the best seen yet in a front-engined midibus. It also has a good amount of storage space, particularly to the right of the seat.
The Daily's pronounced 'snout' means that its four-cylinder, 170bhp Euro 6 engine does not intrude into the saloon at all, and coupled with a passenger door and associated handrails that are relatively far back, that means that reaching the driver's seat is as simple as it is in a rear-engined coach or bus. The attendant's seat, where specified, is positioned ahead of the door on the nearside.
The engine can be coupled to either a six-speed manual or eight-speed Hi-Matic automatic gearbox; Mellor's demonstrator – which has found itself very busy already – has the latter.
A stumpy, dash-mounted selector is fitted. It is very simple to use and similar to selectors found in cars, complete with a button for Park mode. Economy and power shifting programmes are available.
In minicoach form, the Daily has already acquitted itself well in an earlier first drive, but the Maxima gave the first opportunity to try the Hi-Matic in a passenger-carrying application. When fitted to the Daily van it has been acclaimed as the best in its class. While Mercedes-Benz's 7G-Tronic in the Sprinter is excellent, the Hi-Matic is as least on a par with it.
It has smooth changing characteristics akin to ZF's EcoLife gearbox found in full-size coaches and buses, yet its gearshift strategy is similar to a car's.
Light throttle touches keep engine revs very low, but more accelerator pressure means that the Hi-Matic holds gears a lot longer. That's something to bear in mind when drivers are trained on the Maxima, as it has the potential to impact fuel economy.
170bhp is more than enough for a vehicle that weighs in at 4,680kg unladen and performance is brisk. The Hi-Matic was left in economy mode throughout the drive, and when used on bus work potentially with infirm passengers, there is no reason to select the power setting.
The Daily retains its spring suspension all round, and while Mellor is not actively pursuing a variant with air suspension at the rear – again, as John says, because of cost considerations – it would produce Maximas so fitted if the customer required. Ride quality at the rear is acceptable when unladen, but air suspension would improve it.
Specifying air rear suspension would see Iveco fit the required components – including a small air compressor – at the factory. A Telma retarder could also be fitted, again with the additional equipment fitted by Iveco at the chassis build stage.
The old favourite
Still the backbone of Mellor's range is the evergreen Orion. It is built on Fiat's front wheel drive Ducato chassis and as a result has a full low floor, with no intrusion into passenger space bar the arches for the single rear wheels.
The GVW is 5,000kg and unladen weight is around 3,200kg, depending on options. Power comes from a three-litre, 157bhp Euro 5 engine.
The Orion satisfies a number of requirements as a result. It comes at three lengths (7.47m, 7.77m and 8.10m) and can seat up to 22 passengers. Mellor builds a PSVAR-compliant variant suitable for bus work, while up to five wheelchair users can be carried.
Seating choice is as varied as in the Maxima, and includes Rescroft's new 'fold away' side-hinged model, which is particularly useful when mounted above the rear wheel arches. Tracking is fitted throughout, and seats are again equipped with quick-release securing mechanisms.
Access at the front is via a very wide plug door, and a fold-out wheelchair ramp is fitted. At the rear another, longer, ramp is supplied, and it is accessed via two doors very similar to those on the rear of the Maxima. Air suspension at the rear means that the ramp angle can be made as shallow as possible; the rear doors can be omitted entirely if required.
While not suited to all bus applications, the Orion does offer a cost-effective alternative to some other models on low-demand work besides its core wheelchair user-carrying occupation.
"The Orion is a small bus made big, rather than a big bus made small," says National Sales Manager Lorna Miller. "Its total life cost can be thousands of pounds lower than some other models in its capacity category, but it is also highly adaptable. We have built one as a mobile library, and it can also be driven on a category D1 licence in some circumstances."
The Orion's driving experience is different to the Maxima's. Both are car-like, but the Orion has a six-speed manual gearbox and an option for an automated 'box. The manual is easy to use, and the Orion definitely benefits from the air suspension at the rear.
From a passenger's point of view, both models are pleasant to travel on. Large windows are fitted and the Orion also benefits from a panoramic windscreen; its auxiliary saloon heater is also very powerful.
There are around 400 Orions on the road in the UK, and some are being built for export to Australia; it's not difficult to see why it has been so successful. Mellor also promises that a new version of the Orion will debut later in the year and offer something that has hitherto not been seen in this category.
The future: Looking good
Mellor's premises in Rochdale are bursting at the seams with chassis cabs, completed vehicles for customers and demonstration purposes, and components awaiting installation.
In addition, with Lorna's appointment earlier in the year (goo.gl/Z60j5V) it has strengthened its sales team as it bids to continue the growth that has already seen a substantial revision to production methods to accommodate an extra vehicle per week.
"It has been a huge step change to get to the assembly line way of working," says John. "But it means that we now build vehicles more efficiently, and that's important as we ramp up production."
The Maxima is expected to account for around 40 units in 2016, and Mellor recently confirmed its first order for the type. Hackney Council will take 15, and the manufacturer expects most to be built with the Hi-Matic gearbox. Retail price for the Maxima begins at around £90,000, depending on options specified.
Little else on the market can compete with the Maxima in its particular niche. Iveco has worked hard to mitigate any questions that in the past have surrounded durability of the Daily, and with the Hi-Matic it has a chassis that is extremely capable and highly refined.
Add to that a very keen price and Mellor has an attractive proposition. It's not stopping at the Maxima, with a further new product to come later in the year meaning that there are interesting times ahead for the UK's fourth largest bus manufacturer.