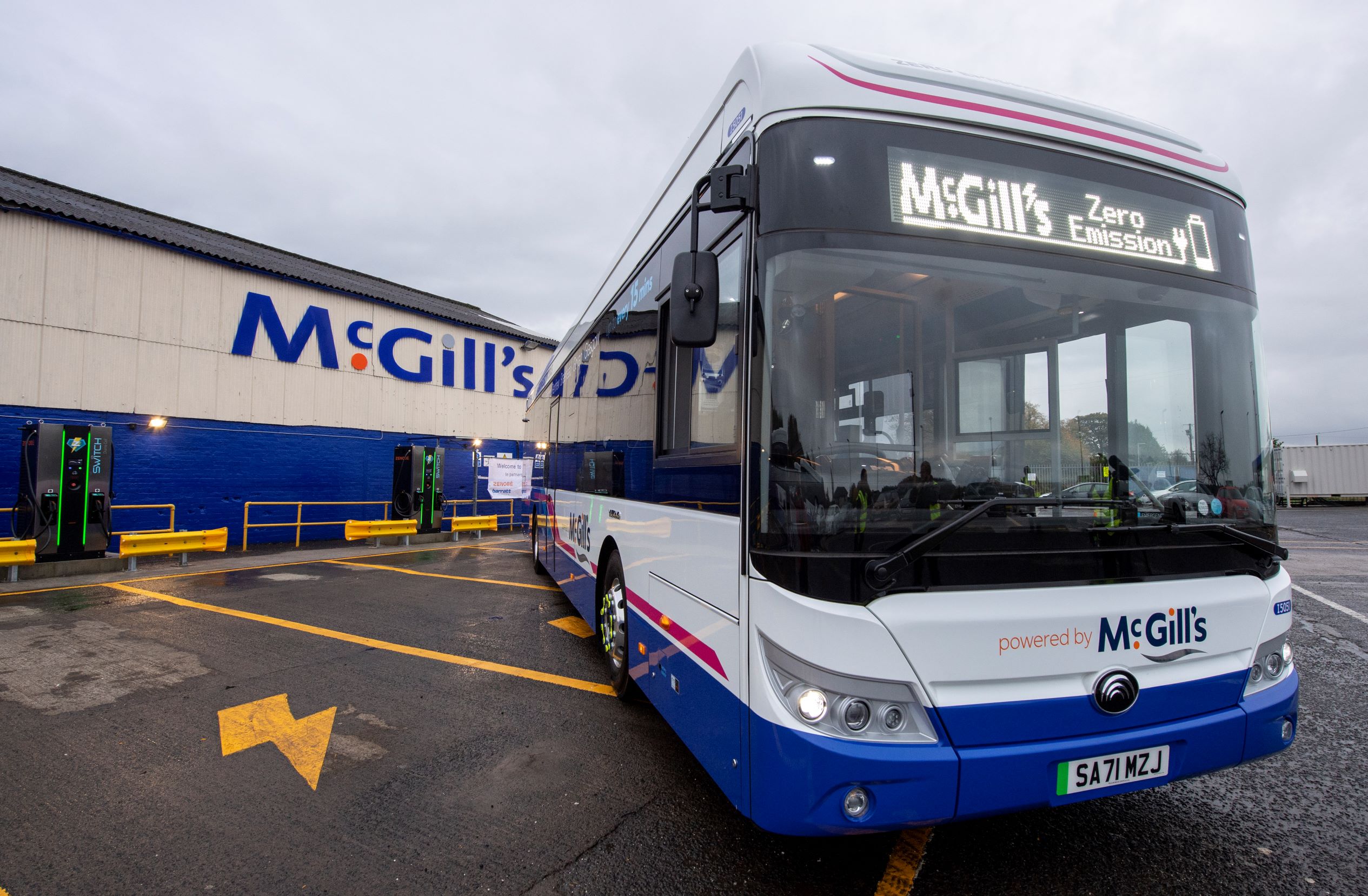 All 55 Yutong E12s ordered by McGill's Buses were fitted out and delivered ahead of the COP26 climate change conference in Glasgow by dealership Pelican Bus and Coach, as promised.
Pelican says that the feat was achieved despite global supply chain disruption. An initial seed vehicle was delivered to the Renfrewshire operator in July, with the remaining 54 subsequently being processed and dispatched in less than seven weeks. They represent the biggest order for battery-electric buses yet received by the Castleford-based supplier.
Commissioning work was undertaken by Pelican after the buses' arrival from China. That included fitment of customer-specific seats, checks of the high voltage system and battery maintenance to ensure that they were ready for service immediately after delivery. The buses each completed the trip from Yorkshire to Renfrewshire using a claimed 60% of their 422kW/h battery capacity and entered service on Switch-branded routes the day after.
Says Head of Yutong Bus UK Ian Downie: "With demand for zero-emission coaches and buses gaining momentum, it is vital that our highly trained team in the UK can swiftly fit out the electric vehicles according to our customers' specifications and get them on the road and into service on schedule.
"Despite issues arising from Brexit and COVID-19 that have impacted many industries this year, we met our commitment to deliver all 55 Yutong buses to McGill's in time for COP26, giving the operator the largest zero-emission fleet in Scotland."
Adds Pelican Managing Director Richard Crump: "As a company with a 100-year plus history, we pride ourselves on leading the way in the transport sector and embracing the latest technology in order to offer customers the very best vehicles on the market.
"By the end of 2021, we will have 200 Yutong battery-electric vehicles in service in the UK and we are proud to be supporting the industry's transition to zero-emission buses."
McGill's Group Chair Sandy Easdale recently said that the operator was "ready to invest" in further zero-emission buses.