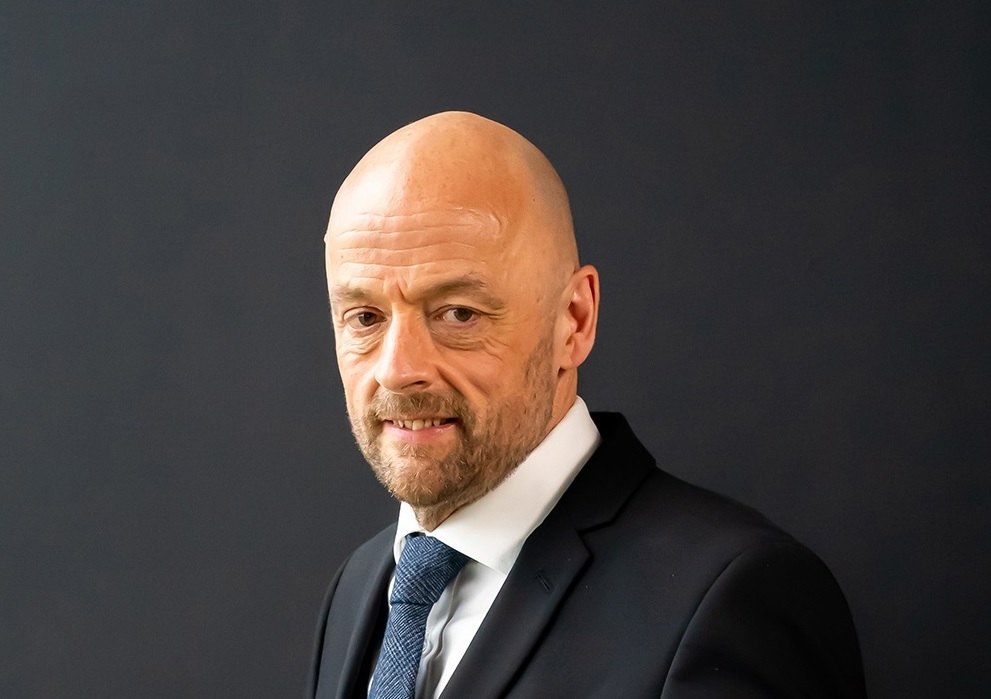 It is well over two years since trade body RHA entered the coach industry. Its arrival was unexpected, and a cordial existence alongside others representing the sector has since been carved out.
But unlike in freight, where copious media coverage around driver shortages and the 2021 fuel crisis served to boost that sector's public profile, RHA believes that public positioning is still an issue for coaching to overcome.
"One of our priorities for coaches is to get them recognised," says RHA Managing Director Richard Smith. Key to that first is to ascertain whether coaches sit as part of transport or tourism as far as ministers are concerned.
"The reason we are keen for that recognition is because we see similarities between coach and HGV," he continues. RHA believes that there is a broad 80% commonality.
Challenges brought by Brexit of crossing the English Channel are an example, although Richard says that a much greater proportion of RHA coach members venture overseas that those from the freight area. Staffing, regulation and decarbonisation are among other common ground.
Two years spent building coach knowledge by RHA
Richard explains that RHA's first 12-18 months in the coach sector were about understanding it. That was helped greatly by the appointment of Andy Warrender as Operations Manager for coaches.
Andy (pictured, below) remains the guiding mind for that part of the Association, but the intervening period has seen a focus on building knowledge among other staff to enable them to assist coach operators.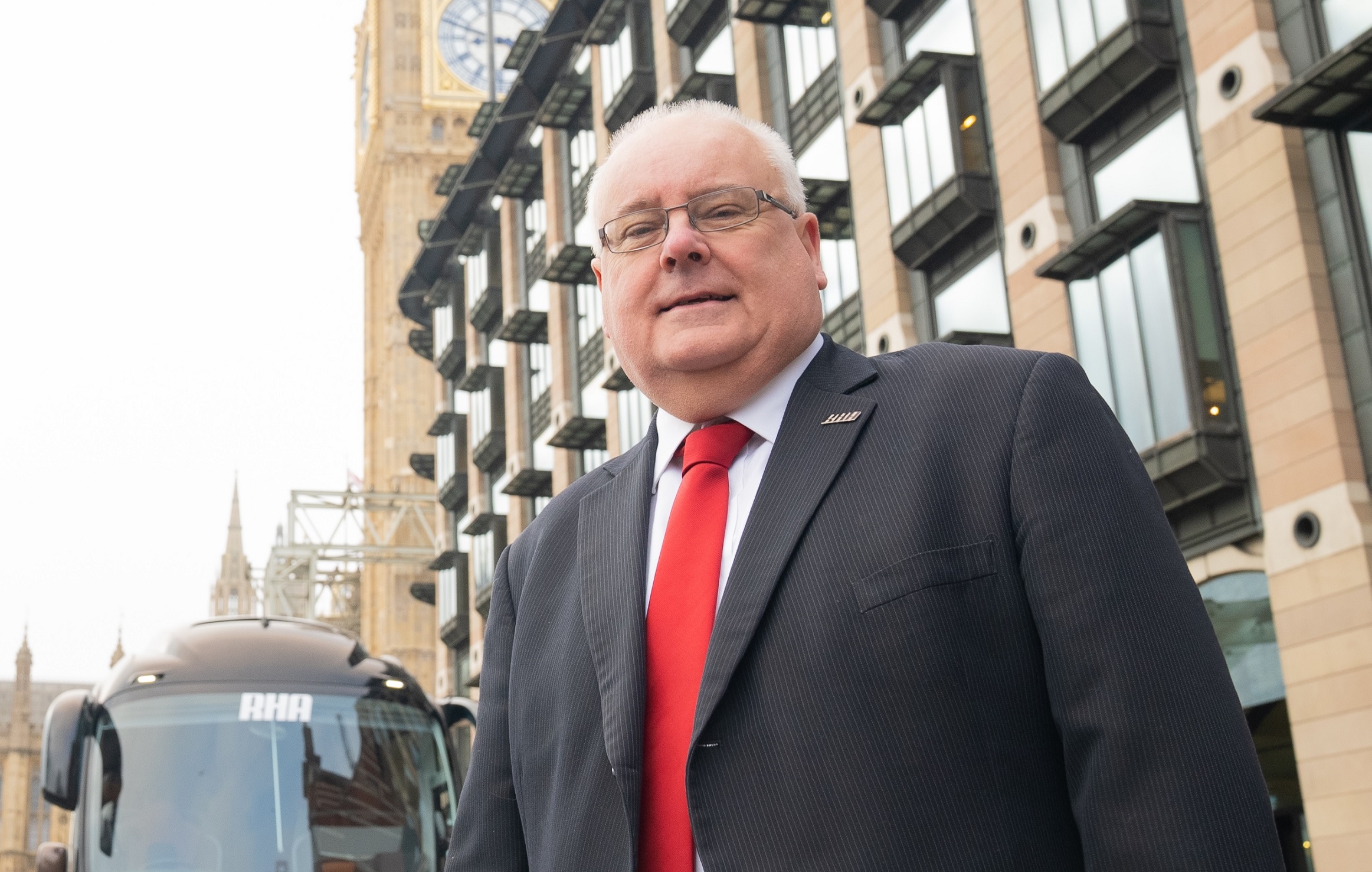 A significant proportion of RHA's employees have become PSV Transport Manager CPC qualified. Most helpdesk calls from coach operator members are now dealt with without recourse to Andy's knowledge, but Richard says that the Association will likely increase its coach-specific resource in time. It also expects to commence category D driver training.
"Our experience is building on the passenger side," Andy continues. Membership numbers among those businesses continue to grow, but Richard stresses that it is not purely a numbers game, thanks partly to the various add-on commercial arrangements that the body has.
"I am very pleased with where we are with coach members; from the volume we have attracted, from an engagement perspective with the Department for Transport, and from work we have done internally. It has taken us two years to make sure that we understand coaches and the coach industry, because it is a new space that we have built into."
Policy goals govern overall strategy for trade body
Andy notes that members set the agenda for RHA activity, with a core among those from the coach industry that are proactive in driving strategy. On a wider basis, the trade body has six policy goals.
They relate to costs and regulation; environment; facilities; infrastructure; international; and skills. All have relevance to coach, but some passenger-specific issues that wash through on a more granular basis are at the forefront of Andy's work.
Predictably, one of the most prominent is PSVAR. When the promised call for evidence on a review of the Regulations is published – which may have occurred by the time this is read – RHA will respond on behalf of its members.
The Association previously published its position on PSVAR. Andy expects no major changes either to that approach from RHA and its membership, or from the government to what the Regulations contain.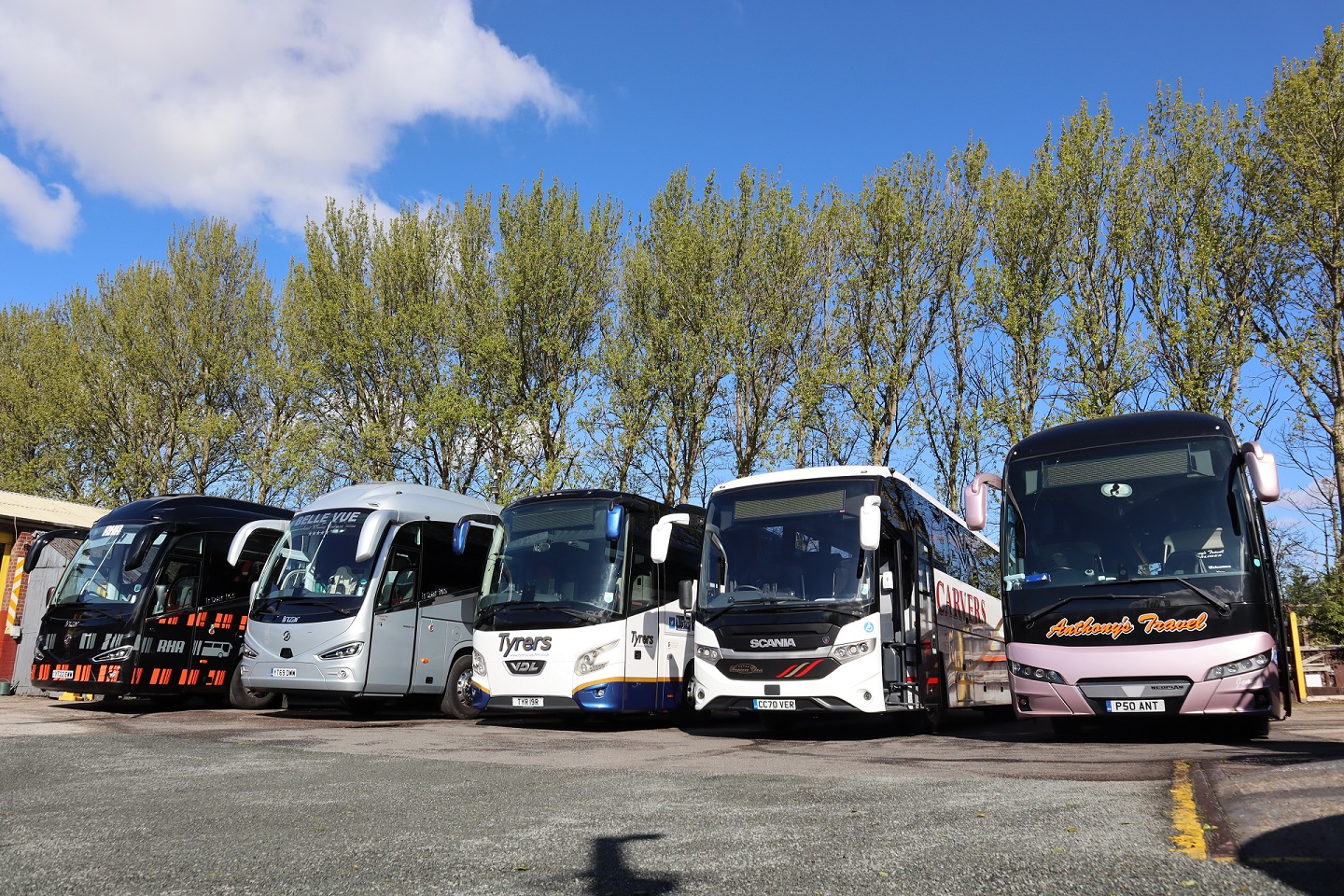 However, he is a further figure in the industry to highlight two major shortcomings with PSVAR as it stands: Infrastructure, and how lifts are packaged into vehicles. Even if or when full compliance comes to the coach fleet, Andy believes that accessibility for every journey will still be some way off.
"If we are adding significant weight to every coach, but it's still the case that many journeys are not accessible, what are we actually achieving?" he asks. "The focus on vehicles is totally misplaced. Infrastructure is the problem."
Andy echoes other thoughts about how wheelchair users are boarded and alighted from PSVAR compliant coaches. The present arrangement of a side-mounted lift is not ideal, he says. "There has to be movement there."
He notes that wholesale redesign of accessibility arrangements is a big ask of coach manufacturers that are still recovering from the pandemic and facing the complicated challenge of decarbonisation, but their attention is nevertheless needed.
"I believe that the three coach trade bodies are aligned on this. We have to get manufacturers to have a look at the lift arrangement."
Futureproofing a major RHA consideration, says Richard Smith
Other general agreement surrounds the alignment of PSVAR with decarbonisation. The call for evidence on the PSVAR review is already expected to include an aspect of decarbonisation after pressure to do so from at least one trade body.
Andy agrees that such an approach is beneficial; both will ultimately add weight to coaches against a backdrop of wishing to maximise range, regardless of whether the latter is provided by batteries or hydrogen.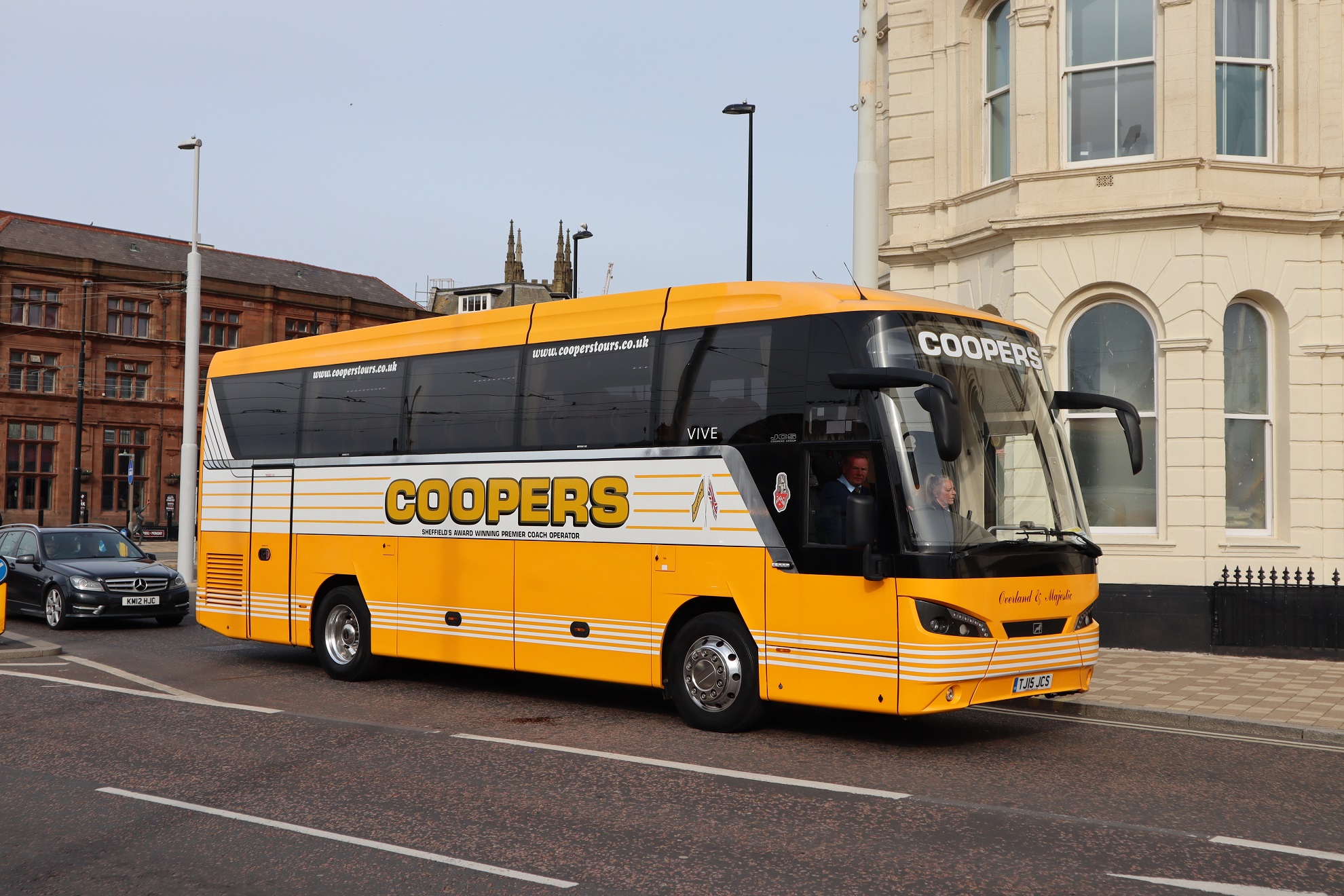 Decarbonisation falls under the environment and infrastructure priorities of RHA. Richard points to the similarities between coach and HGV there, an approach that is gaining in acceptance across the passenger industry.
"Our position on decarbonisation is very simple. We need infrastructure to support the shift first. Not as we go along with batteries and hydrogen; before," he explains. Clarity on the value of low-carbon fuels such as HVO to act as bridges to zero-emission will also be required if operators are to have certainty over investments. Reform of Driver CPC and the Apprenticeship Levy, and the wider approach to delivering apprenticeships, also form part of the Association's priorities.
A 'boot camp' approach to category D driving licence acquisition is desired to echo that for HGV drivers. "The 'boot camp' model has worked well in freight, and we believe it could be a good way forward for coach," says Andy. "It is not as structured as an apprenticeship, but it tackles the problem."
That aside, Richard believes that both the PSV and HGV industries may need to prepare for other differences in how drivers come to those sectors. Their approach could become more transient, staying for a few years before doing something else and later returning. If that happens, requirements governing training and the ease of re-entry will need to consider it.
Scope for cross-association collaboration in coaching?
RHA has found its place within the coach industry, perhaps against a background of some expecting it to do the opposite, Richard observes. "When we announced our decision, some people may have been thinking: 'What is RHA doing talking about coaches?' But now we are very comfortable with our people going into a forum and discussing the sector. That is thanks to our members as much as it is the time that we have invested."
With each of the three trade bodies in the coach segment having their own clear identity, Richard believes that there is now scope for all to collaborate – particularly around futureproofing – for the industry's collective benefit.