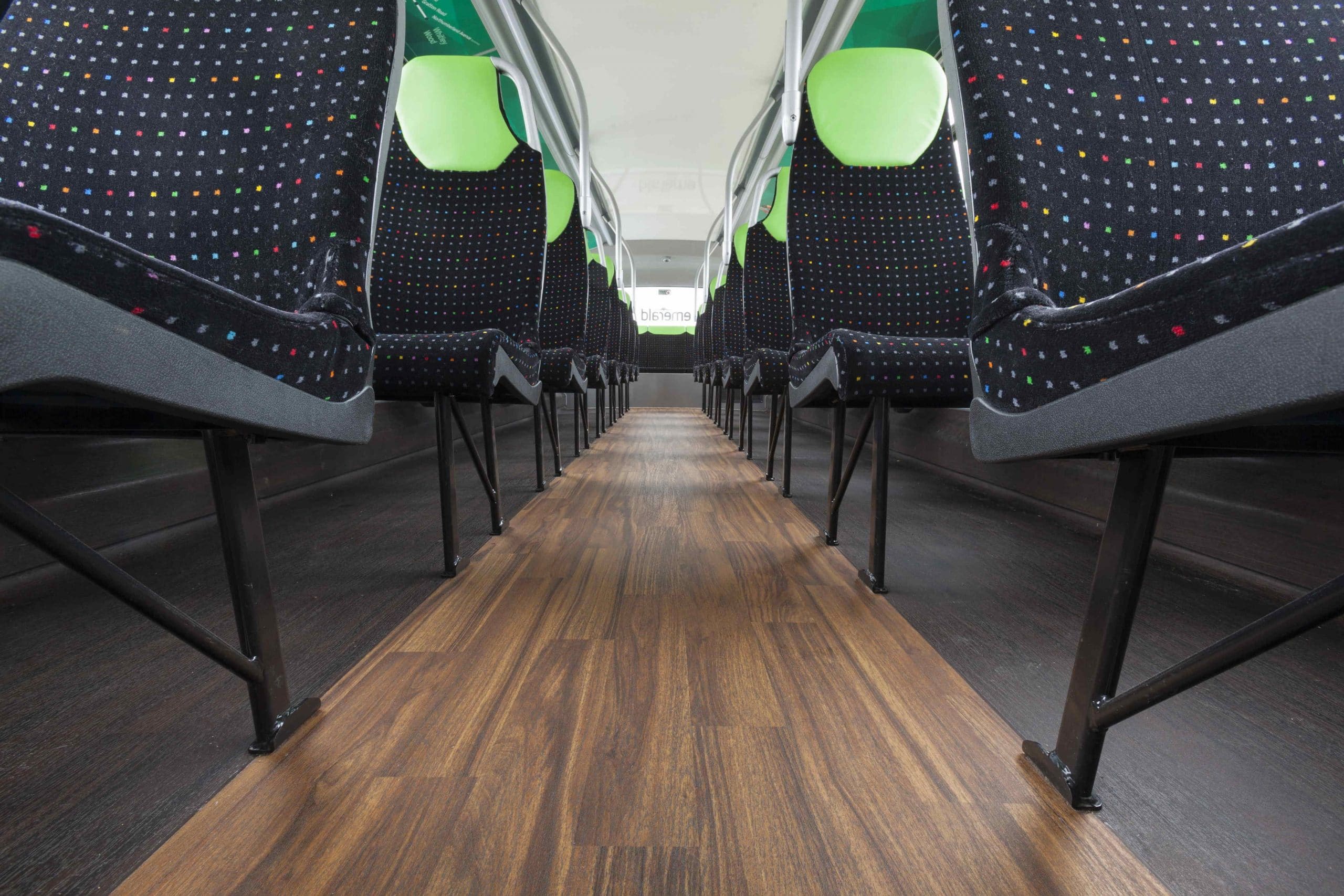 Joining a competition renowned for its innovation makes a perfect fit for new IRTE Skills Challenge sponsor Altro.
Known as an industry-leading flooring manufacturer and wall cladding supplier, Altro makes safety flooring for many modes of transport, including buses, having built a reputation commercially and globally in the safety and slip resistant flooring space.
After an enforced break in 2020, the IRTE Skills Challenge returns this year fresh with new tests, prizes – and a new sponsor, Altro – which is joining for the first time. As ever, the competition has evolved as the industry adapted to different working practices. One aspect that hasn't changed, however, is the focus on skills and best practice.
Paul Leigh, Altro UK Bus Key Account Manager, says: "We have decided to sponsor the IRTE Skills Challenge because it's a great opportunity to celebrate the high level of skill and expertise in automotive engineering that makes the UK industry so well-renowned. As a company we pride ourselves on valuing others and the IRTE Skills Challenge is an innovative way to champion those working to continually raise standards."
As the industry moves towards a more sustainable future, the Skills Challenge promotes the use of technology designed for an emissions-free world, and Altro is fully on board, designing its products with sustainability made a priority.
"To help the transition towards a more sustainable future, we design our flooring to be as lightweight as possible without making any concessions on the safety or aesthetics of our flooring products," adds Mr Leigh. "Our installation services, too, help manufacturers, refurbishers and operators function more sustainably with options to minimise waste and cut adhesive weight.
"Choosing a lightweight bus floor such as Altro Transflor Chroma EV contributes to a lighter overall vehicle weight, helping operators achieve better fuel efficiency, cut down CO2 emissions and support the necessary and inevitable switch to electric vehicles."
After a year where many young people have reassessed their long-term career plans, Altro is confident that the industry can still attract a pool of talented young engineers but believes that competitions like the Skills Challenge are vital in raising awareness.
"It is so important that the positives of a career in engineering are communicated with young people. New ideas and new perspectives are coming into the industry all the time, and with the pace at which automotive technology is developing the more minds we can inspire to make a difference to the future, the better." concludes Mr Leigh.
More information about the IRTE Skills Challenge is on the SOE website.