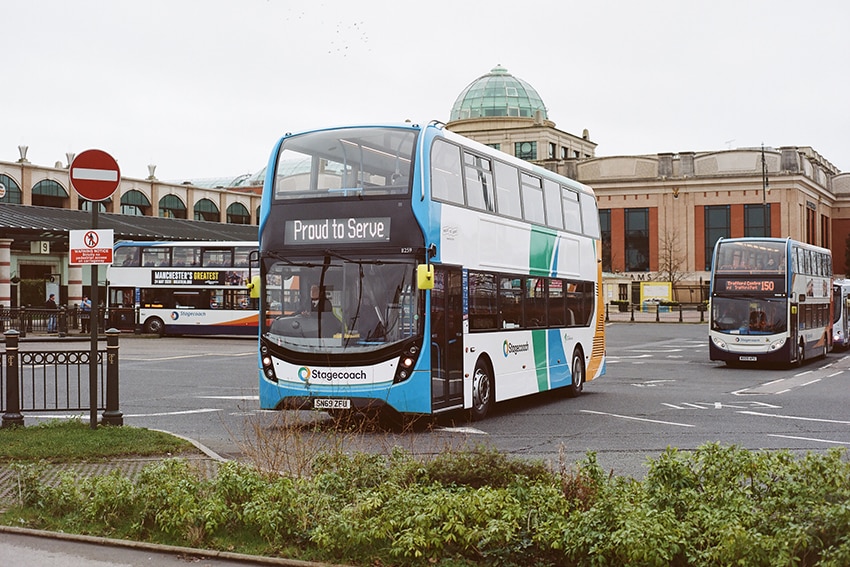 Stagecoach is believed to be the first UK bus operator to roll out a national bridge detection system across its fleet of double-decker buses.
The technology was rolled out in partnership with the GreenRoad safety and fuel efficiency system and uses GPS vehicle location data and mapping services to alert drivers to low bridges en route. An in-cab alert will inform the driver to seek out a safe route.
The project has reportedly cost some £4m and has seen 4,000 vehicles equipped.
"The project team, in partnership with GreenRoad, have worked incredibly hard to achieve this milestone and I am proud of this great achievement and the benefits it will provide to our employees and customers," says UK Managing Director of Stagecoach Carla Stockton Jones. "It is a great example of the teamwork, dedication and hard work of our people in improving the way we do things so that we can reach our goals of being the nation's favourite transport provider.
"Everything we do starts with safety: for our customers, our people, pedestrians and other road users. Buses are already one of the safest forms of travel. But every year we invest millions of pounds in training our professional driving team and new technology to make our public transport operations even safer."
Adds Richard Hemming, Vice President of Customer Success for GreenRoad: "We are very proud as the preeminent provider of advanced driver, and vehicle safety solutions, to have collaborated with Stagecoach on the development and deployment of our outstanding low bridge solution.
"This is another example of our commitment to offer industry leading solutions that provide a quantum safety improvement, protecting the general public, reducing risk; ultimately saving lives."