Family business Imperial Engineering is committed to the quality of OE products. Sales Director John Dwight explains that approach
Imperial Engineering was once a remanufacturer of braking products, predominantly for Routemaster and Leyland vehicles. Around the turn of the century the company was approached by Knorr Bremse, Wabco and Haldex to become distributors, with part of the agreement being that Imperial would relinquish all remanufacturing operations.
Sales Director John Dwight joined the family business in 2007, and after familiarising himself with the products, customers and the challenges they faced, began his gradual ten-year progression towards Sales Director. Now he explains why Imperial chose to commit itself to OE parts, and the advantages that approach brings.
Standing by OE
Imperial has now pushed the OEM angle for a number of years and keenly believes that this is the favoured route for PCV operators.
"Our flag is firmly nailed to the OEM mast," John declares. "And we absolutely believe in the quality of the product and that it stands up much better than some of the remanufactured parts we've had experience of.
"What we say is that OE remanufacturing bears no resemblance to some of the other remanufactured products we see in the market. The OEMs only have one quality standard – whether it's remanufactured or new, all products have to meet the same standards.
"Remanufacturing has had a bit of a bad name within our industry and I think that's because there are varying standards of reman out there and in some instances, with a third party reman, the quality can vary between the units of a single product. What we see on OEM reman is one consistent quality standard, and more often than not, the product is built on the same production line as the brand new OE product."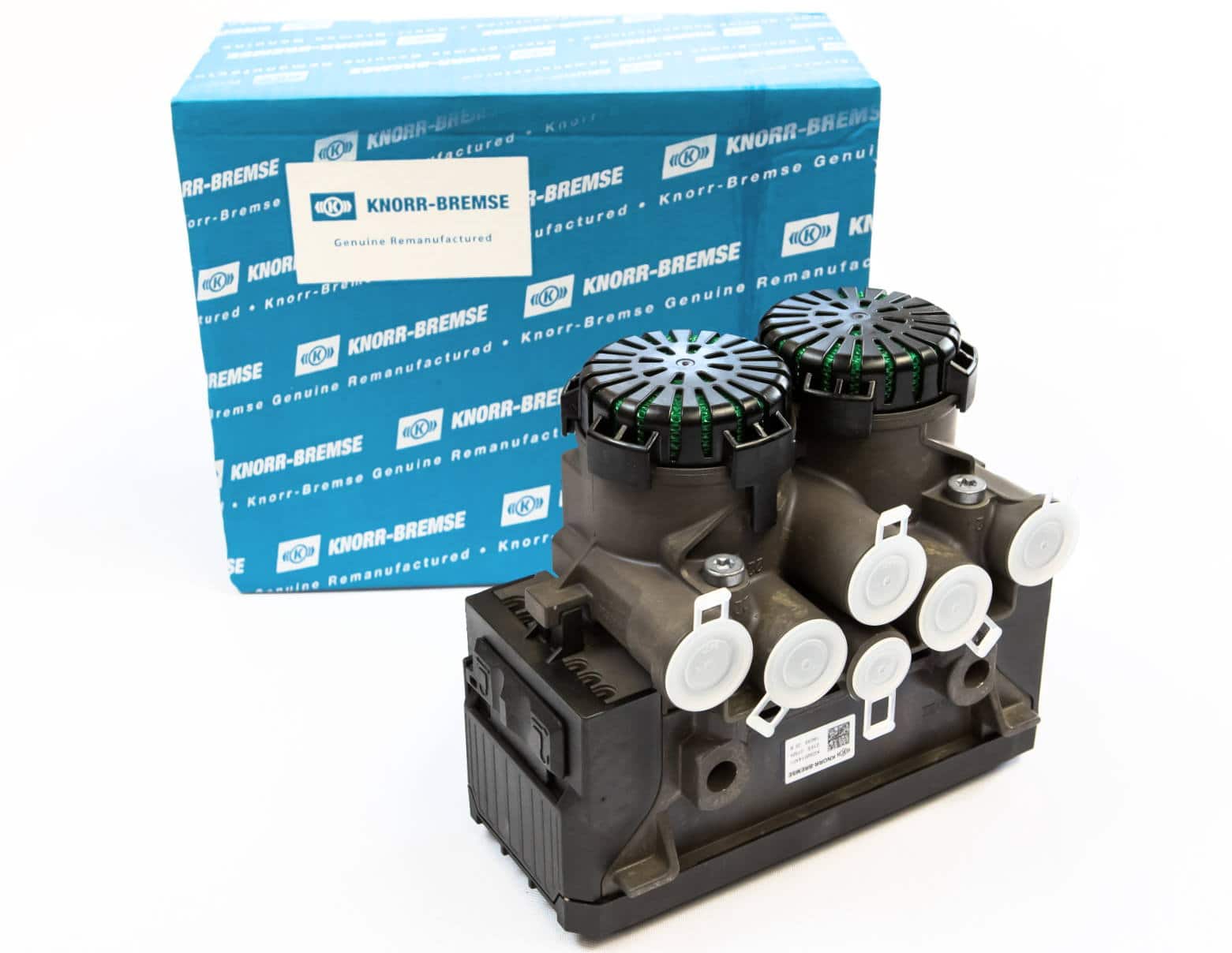 OEM remanufactured products have since become very attractive, particularly in the bus market, where operators look to ways in which costs can be reduced without compromising on quality.
"It's imperative that the OEMs replicate the quality of their brand-new products on their OEM reman," adds John. It carries the same warranty, the same assurance and backing of the OEMs, with the knowledge that they aren't compromising on quality or safety on vehicles, which is absolutely critical for the PSV industry.
"It's a product we can sell with confidence and our role as a distributor is to understand some of the pressures that operators are facing, so if we can take cost out for them without compromising on quality, then we feel it's our place to give that advice."
The major components now available on the OEM remanufactured market include EBS modulators, footbrake modules, brake calipers (with the main manufacturers being Meritor, Knorr-Bremse and WABCO), and air compressors for diesel, battery-electric vehicles and diesel-electric hybrids.
According to John, the three ranges of OEM remanufactured brake calipers have proved more popular than brand new, a testament to the quality of those parts.
Cost savings can vary from product to product, but savings can be between 20-40% depending on the unit. That is not an insignificant difference where fleet usage can be repetitive and frequent. "When you look at the part number across X units in a year, there's potentially a significant saving," John points out.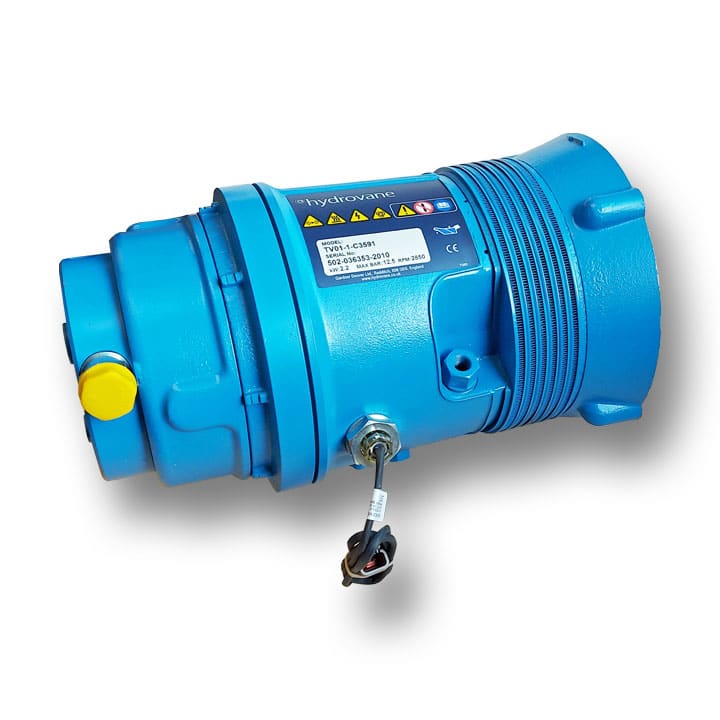 Air compressors
Air compressors have been something of a focus for Imperial in recent years, with compressors used on diesel-electric hybrid and battery-electric buses differing to conventional types of compressor.
"They require completely different maintenance schedules, and we feel that there still needs to be more understanding of the product in the marketplace," John explains.
"When new products are released, it can take a while for operators to catch up because there isn't great support for them to understand the product and how to look after it."
Such compressors are proving reliable when run in a clean cool environment. Manufacturers suggest a service life of some 15-20 years, depending on maintenance. However, in service, air compressors run in a hostile environment and are subject to intense amounts of heat and increased running hours. This means manufacturer recommended servicing suggestions may not be adequate.
"We feel you've got to look at the conditions that these vehicles are operating in and ask if that service requirement is enough to maintain that compressor," John says. "What we're also seeing is that there are various kits available to service and look after the compressor, which wouldn't necessarily be true of a diesel compressor."
Much of this research goes towards understanding issues that operators are facing, but also to help them maintain compressors and ensure they achieve the longest life possible. "I think that's really important for us," adds John." That is why you're paying for the OE product. Because you want it to last. So it's in our interest to assist operators to do that, to make sure they continue to have faith in the product."
Conversations are key
Imperial deals with three main e-compressor manufacturers. KnorrBremse supplies a screw compressor, while Mattei and Gardner Denver both supply vane compressors.
Gardner Denver and Mattei both offer OEM remanufactured compressors. "Because of the construction, there's very little that can wear on them, so they essentially can build them back to the same standard," John explains. "They have access to the full suite of OE components so they are able to rebuild and test them to the same standard as a brand new one."
Conversations with manufacturers have led to specialist training. Imperial is keen to support operators to deliver training material to engineers and technicians. "We've already suggested increased servicing on things like filters and oil which we believe helps prevent issues. Our relationships with the OEMs means we glean information, pull it together, and deliver it as training to operators," John says.
And further conversation is always encouraged. Imperial asks operators to always come forward about the products, particularly when issues arise. "We can put operators together with the manufacturers and get the answers people are looking for," John says. "As I have said – we absolutely support OE products, but we also want to support operators in getting the longest life out of them."