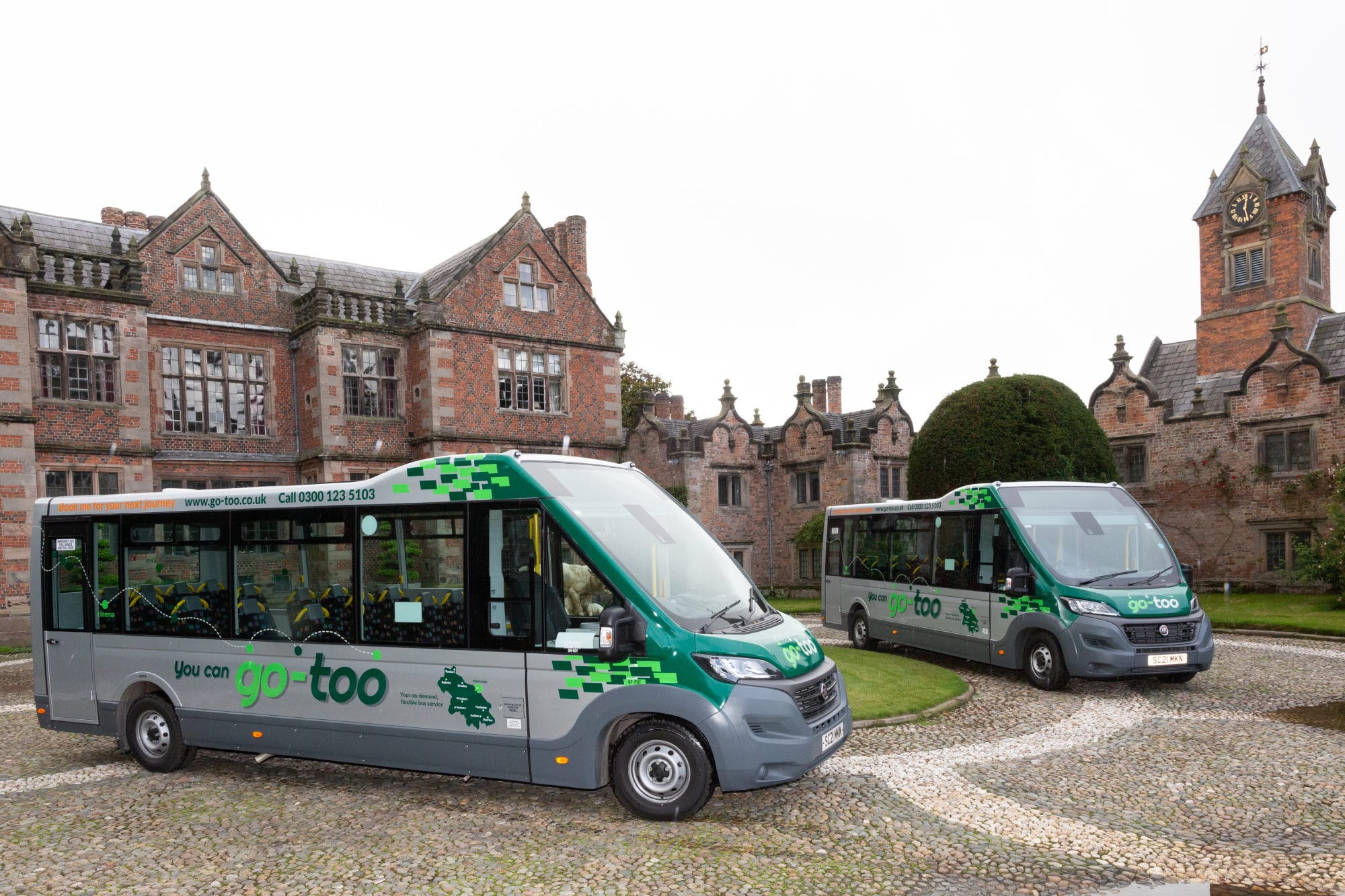 Middlewich-based demand responsive transport (DRT) operator Transport Service Solutions (TSS) has taken three custom-configured Mellor Orions, supplied by Mellor's partner, Enterprise.
The Orions will trade under the brand Go-Too and are finished in a two-tone livery. The buses will serve villages southwest of Nantwich in a pilot DRT service.
Each vehicle can carry 16 passengers and has a wheelchair space. Access is via a front passenger side service door. The vehicles are fitted with Mobitech destination displays to the front, side and rear, while passengers benefit inside from Phoenix Blenheim seating, Eberspacher climate control and bell pushes.
Fleet and Compliance Manager at TSS Ian Mottershead says the area southwest of Nantwich has long been acknowledged as having poor public transport infrastructure, and that the new Go-Too service will connect those rural communities.
"Accessibility was a critical factor when it came to choosing the right vehicle for our needs," adds Mr Mottershead. "The Orion's low floor design and front-access wheelchair space made it ideally suited to the job in hand. Our rural operating area also provides a challenge when it comes to driving a larger vehicle, so the size-appropriate design, great visibility, automatic gearbox and easy to use controls allow our drivers to focus on our passengers and on the road.
"These Mellor buses are the first I've run, But Mellor's track record in the sector and outstanding reputation gave us the confidence to place an order. The customers are full of praise for the service and the buses – it's given many people a lifeline.
"I've been especially impressed by the level of customer service. We had a minor operational incident soon after taking delivery and they sent us replacement parts within 24 hours. Service has really stood out for us."
Customers can book between two locations anywhere within the Go-Too operating zone via telephone or the Go-Too app.