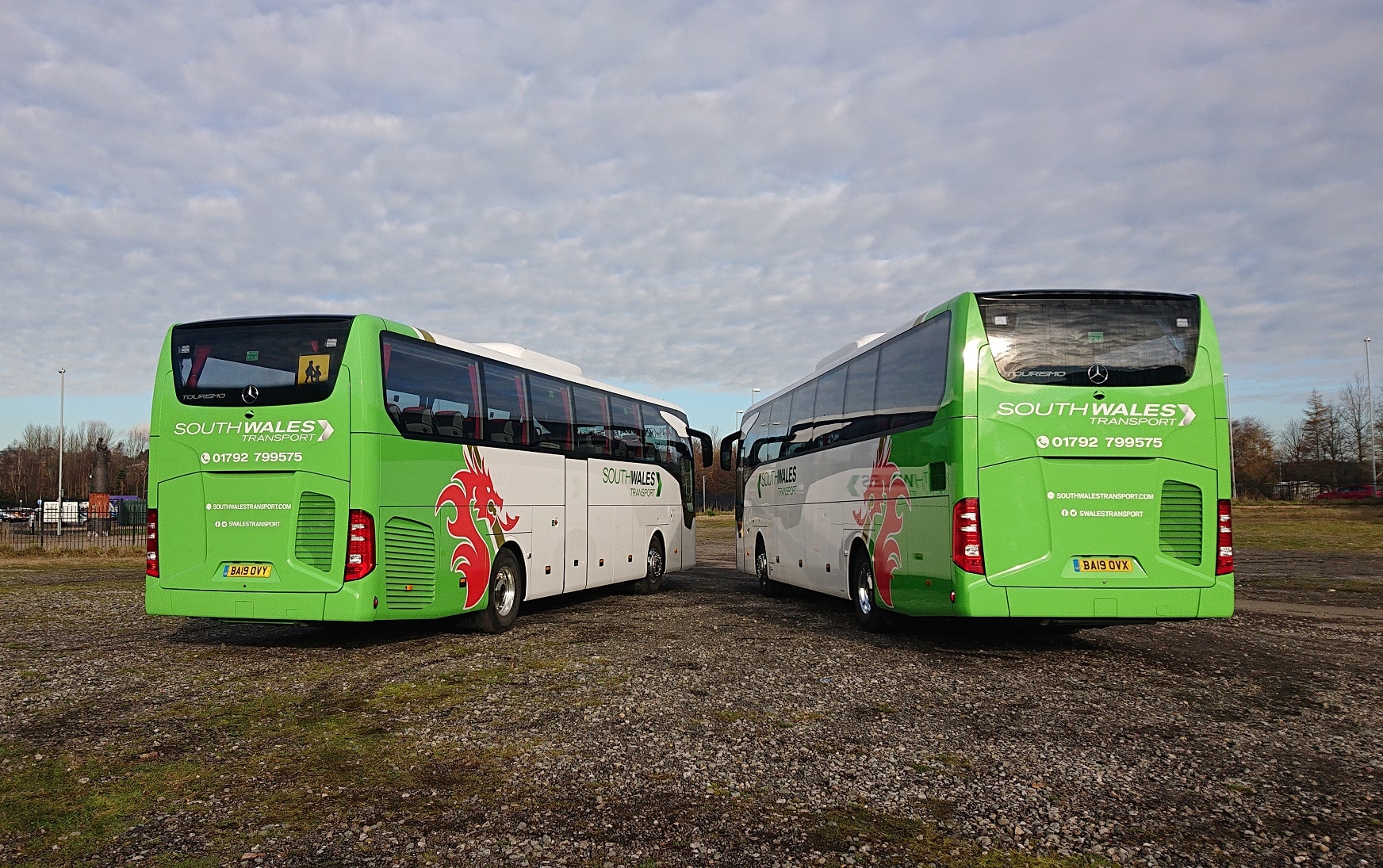 Change is coming for the coach and bus industry in Wales. The Welsh Government has committed to publishing a strategy for buses, while the future of the nation's coach sector is sure to be influenced by work towards decarbonisation, the halt to all road building in Wales called in June and a likely introduction of emission control zones.
That makes representation paramount for both sectors. Coach and Bus Association Cymru (CaBAC) has been founded to further that as the industry looks forward – with a little trepidation – to what lies ahead. CABAC is, by its own admission, concerned with SMEs. It aims to ensure that their voice is heard in policy circles.
While it is the bus industry that will likely be affected sooner by Welsh Government decisions, CaBAC Chair and Newport Bus Managing Director Scott Pearson notes that the Association strives to split its attention equally with coaching.
'Much better days are on the horizon', says CaBAC Director
The green tourism pound will be important for Wales in coming years. Coaching must be close to that, says fellow CaBAC Director and Edwards Coaches MD Jason Edwards. "We have seen some very tough times, but much better days are on the horizon.
"The future for us is sensational. What exactly it will look like is going to fall mainly to the Welsh Government and external agencies. If we can come in and support politicians with a touch of reality around what is going to work and what is not, and the reasons why, the future is bright."
Both Edwards Coaches and Newport Bus are also members of the Confederation of Passenger Transport (CPT). CaBAC does not aim to 'compete' with CPT or any other trade body. "That would be negative for both parties," says CaBAC and South Wales Transport Director Bev Fowles. "We tend to complement each other in meetings. We come from the same springboard."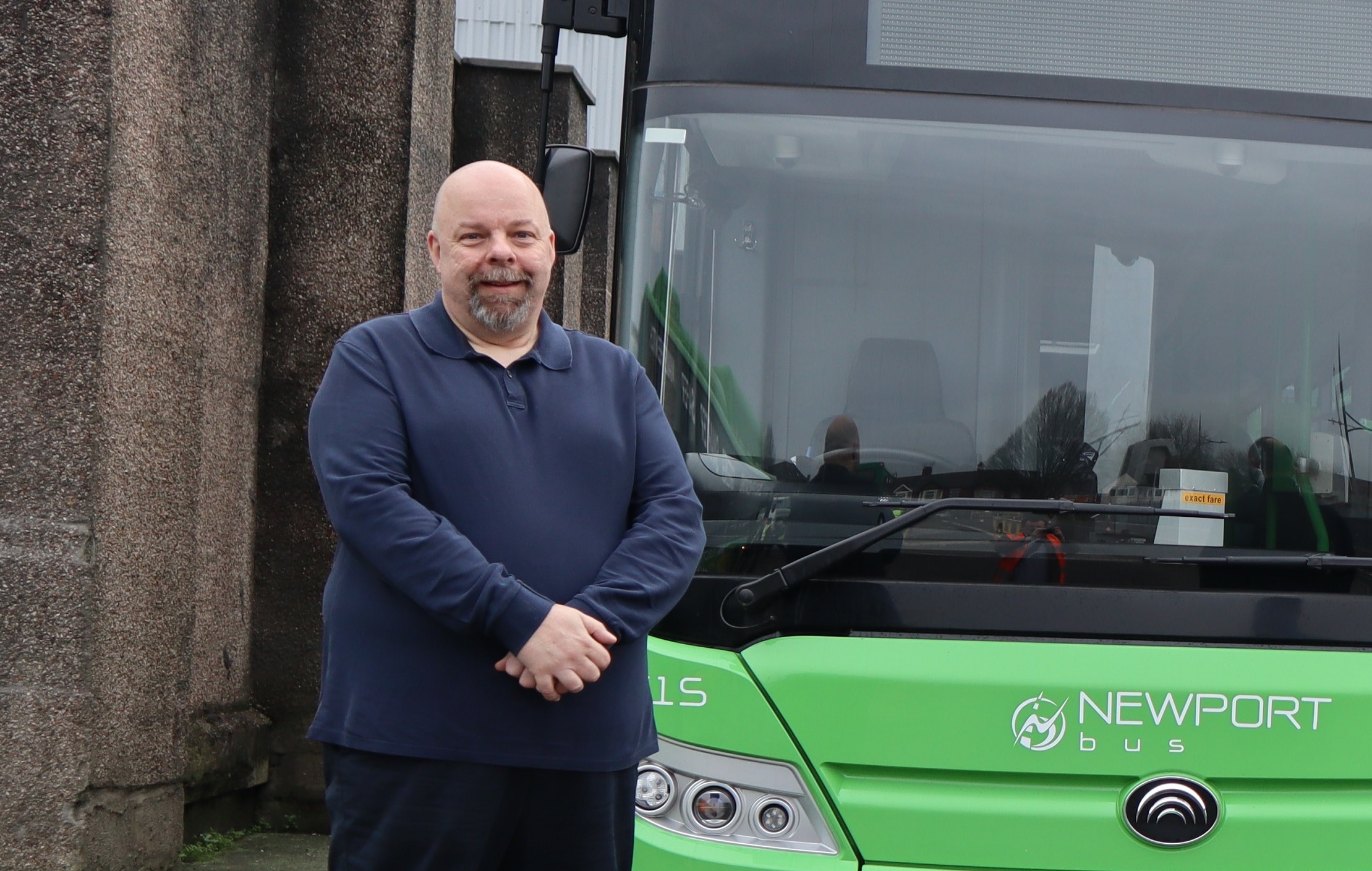 The devolved government's close interest in buses has already become very clear. "A lot of CaBAC's success so far reflects the need for us to speak with politicians on a regular basis," says Bev.
"That we have managed to get representation on so many Welsh bodies, and a positive response from the Welsh Government to the establishment of CaBAC, vindicates our actions."
Emphasising the importance of commerciality
Ensuring that politicians at Cardiff Bay understand the need from bus operators for commerciality is important, says Scott. Franchising is again on the horizon in Wales, although the Welsh Government is yet to reveal how any re-regulation would apply or be delivered.
CaBAC's hope is that it will only be the more traditional tendered routes that are wrapped up into franchising schemes. Commercial services must remain thus, it believes. Scott questions where money would come from to introduce re-regulation on a wider scale than that when other policy priorities are considered.
"I am not saying that will not happen, but it would cost a fortune. One much clearer point from our discussions with the Welsh Government is that it wholeheartedly recognises the need for SMEs to be part of the solution going forward."
He adds that the decarbonisation agenda is also key to future work. Newport Bus, through its fleet of battery-electric Yutongs that will grow to 32 this year, has demonstrated that major steps in that respect can be accomplished by those SMEs.
"As we understand more about the Welsh Government's position on zero-emission, and try to get involved with it, it seems to be the case that politicians want to spend the money they have in a manner that is wise for Wales, and as a single solution, rather than throwing it at bits and pieces."
Jason adds that regardless of the direction that the industry in Wales takes, it is imperative that profit is not regarded as a dirty word. "We need to be profitable to be sustainable," he says. "We all want to follow the lead on carbon footprint reduction."
Return to norm paramount for coach, says CaBAC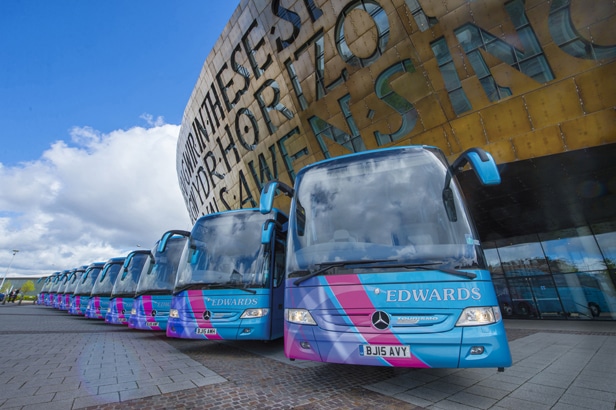 For the coach industry, CaBAC's priority is a return to the pre-pandemic state of business, says Bev.
At the time that routeone spoke to CaBAC's Directors, that recovery was well underway.
The Association has engaged with the Welsh Government on reopening measures, such as those that coach operators have taken to ensure cleanliness. CaBAC is also working with Visit Wales, including on promoting the sector's environmental credentials.
The Welsh Government recognises that coaching largely will not move beyond Euro VI diesel for some time, says Scott. Ensuring that is taken into account in forthcoming policy is important. It will form part of CaBAC's work going forward.
"The coach and bus industry in Wales is built on transparency, hard work, honesty and support," observes Jason. But him, Bev and Scott are acutely aware that political interest and involvement in the sector is already increasing. That means engagement in the opposite direction must plot the same course. Adds Scott: "Our forward plan is driven by members – but it is also driven by the Welsh Government."