As COVID-19 restrictions ease across the UK, are operators on track for a return to normalcy? routeone witnesses the full spectrum
COVID-19 restrictions have now eased in England, Scotland and Wales. Among the most notable measures still in place at time of writing are a requirement to wear face coverings, or to provide proof of vaccination or negative tests for some venues, and self-isolation rules for those who develop symptoms or test positive.
But there is a lottery on normalcy. While some coach operators are confident about the upcoming season, others are still in the woods, caught up in a lack of confidence by some passengers, rising rates demanded by destinations and anti-group policies by hotels.
Landscape has changed
Bookings for some areas (namely day trips and tours) have seen growth for West Wales operator Taf Valley Coaches, but founder Clive Edwards relates that one major problem that still remains is the decision of hotels to reject group visits. Four have now outright cancelled trips due to this change in policy.
"We had an hotel booked in Austria two years ago before the pandemic began, so we had to put it on a year and then we had to put it on another year – and now the hotel has just said it is pulling the plug on groups and only taking private guests, so we had to cancel the trip. That had 40 passengers booked on," Clive says.
This situation has been seen both in Britain and on the continent. In relation to the Austrian booking, Taf Valley has been unable to find other hotels at a comparative price meaning passengers were reimbursed. As for when such hotels might be willing to accept groups again, there is no word.
When it comes to destinations which continue to take groups, Clive reveals rates have increased substantially. At one destination, Taf Valley saw a £200 increase per passenger. The situation is made more frustrating by the fact Clive reveals holidays have sold well since the restrictions have lifted. "We just hope we can carry on and try to get back to some reality," he says. The Omicron variant of COVID-19 is still resulting in deferrals – one group of 29 passengers deferred from the recent Ireland v Wales Six Nations rugby match after two passengers were affected with the virus.
Private hire has meanwhile seen no recovery according to Clive. This is impacted heavily by the decision of local authorities not to allow travel by schools in order to prevent cross-contamination.
As for what Taf Valley can do about the situation, Clive reveals the business is simply advertising heavily to recover business as best as it can. "Trips are filling up at the moment," he says. "But private hire with schools is zilch. It would be nice to see that back to give full-time drivers work to do in between home-to-school travel."
There has been no indication as to when those local authority restrictions might ease.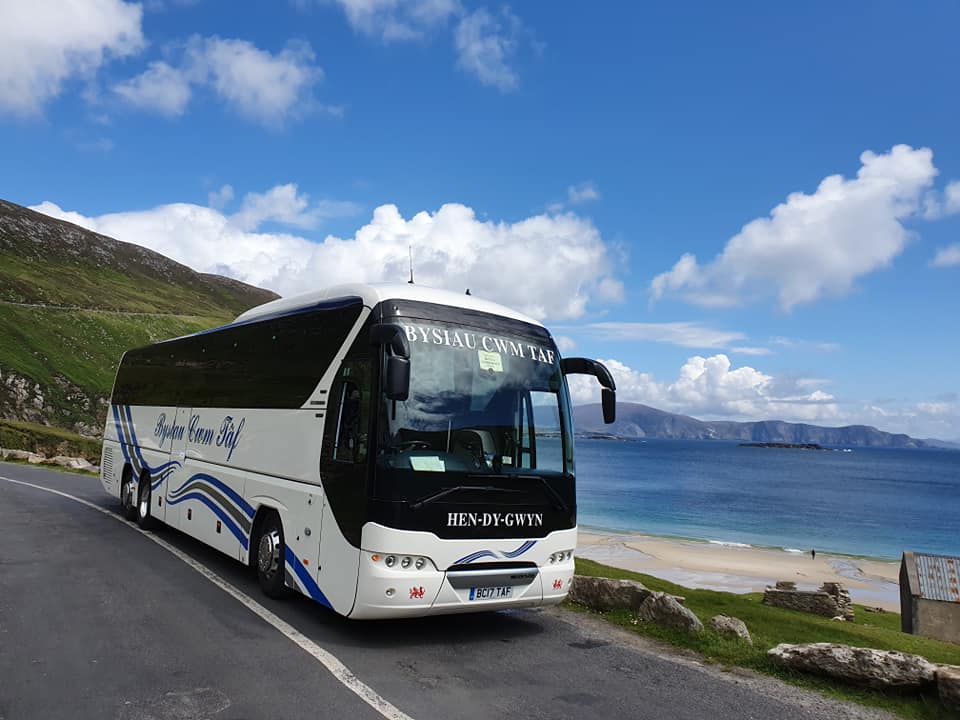 Positive signs in England
At Masons Minibus and Coach Hire, bookings present something of a complicated picture for Director of Business Operations Candice Mason.
Candice reveals the business saw a surge in bookings before the announcement of the Omicron variant at the close of 2021. Since then, there has been more caution about booking too far in advance. She cites last-minute cancellations made on trips just before Christmas to venues such as theatres as possible reason for heightened caution. In those scenarios, refunds were not feasible on last-minute cancellations. "We had trips where 50-60% of people dropped out, and were not reimbursed," Candice says. "I wonder if that has put people off booking too far in advance for fear there might be another variant."
An upcoming day trip has been marketed on and off since Christmas, and Candice reveals that it has "only just seen enough sales" to break even. Holidays, meanwhile, remain hit and miss – there is not yet a good picture on how sales are performing for the whole year.
In terms of schools and educational excursions, day trips are still being cancelled last minute due to the Omicron variant's virulence among school students, or due to staff shortages. "We are getting bookings in the summer," Candice adds, "but it is the bookings here and now which is what we need."
There are some 600 customers who still have not booked a holiday or day trip with the operator since before the pandemic. To find out why, Masons submitted a survey to ask if they would like to remain on the operator's mailing list and if they planned to travel. Other than a handful of people, all replied to say they will return, but "do not feel ready yet". Reasons for that include those who are shielding, awaiting delayed hospital appointments, or who still express concern one way or another about new variants.
Candice is meanwhile aware of eight or nine private retirement groups which have folded since the beginning of the pandemic, while she has been made aware that the u3a organisation has been particularly cautious about travel.
Masons recently pushed its annual open day back to the first weekend in February (in an ordinary year it would be the first Saturday in January) to make travellers feel more comfortable. "That was the right thing to do," Candice says. "The sales have slowly gone up. We have a lot more people coming now and what I've learned from speaking to customers is that they are waiting for the open day to make their bookings.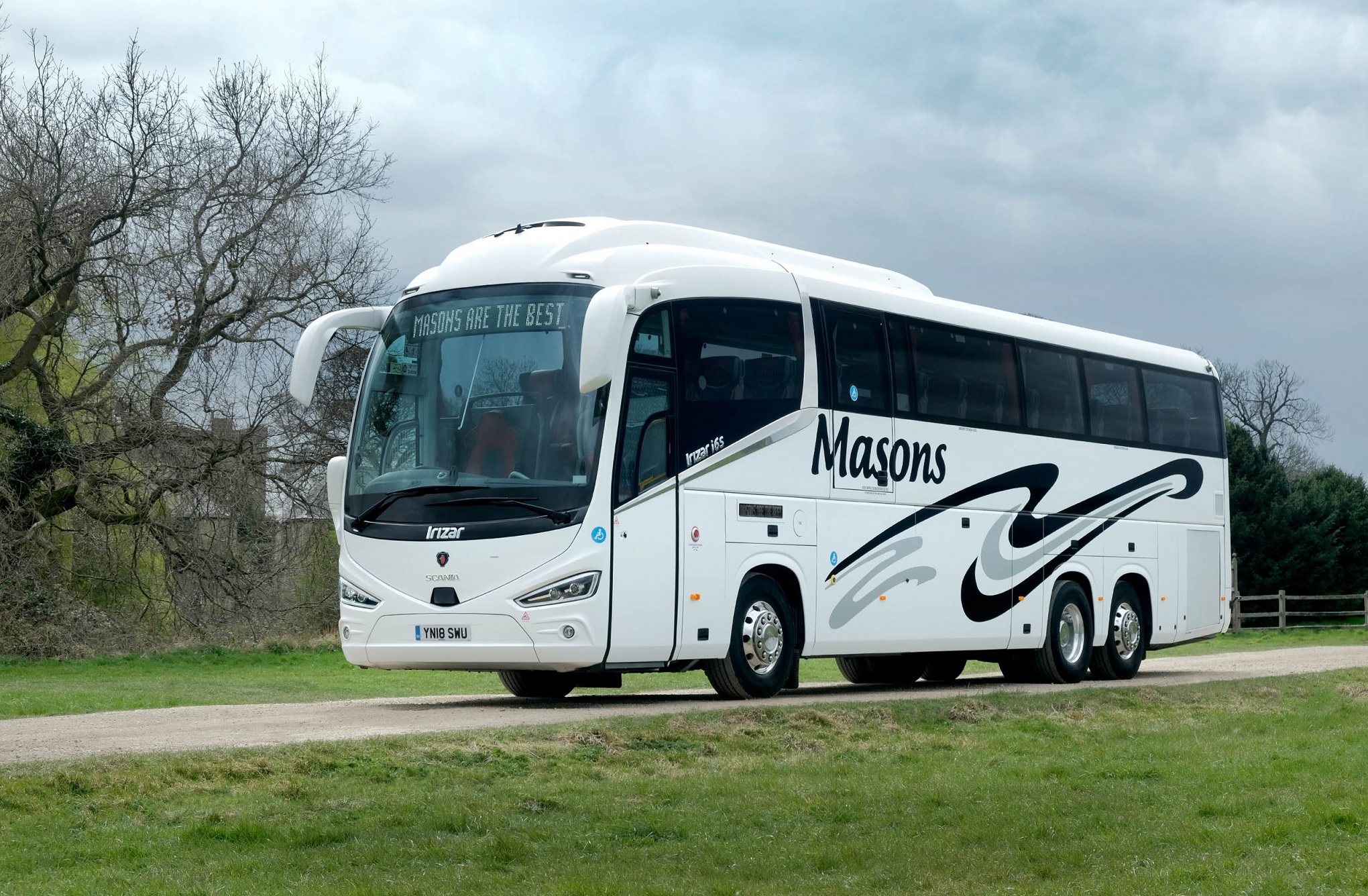 "We are just a few weeks further on from where we were before Christmas, and I think people will be much more confident to book after that. I'm anticipating my open day will churn over the biggest income in an open day that we've had."
There are reasons to feel positive. Masons reveals it had a good summer season in 2021 and has averaged 96 new customers per month since March 2021 (i.e. customers who have signed up to the mailing list and taken a brochure), which Candice puts down to aggressive social media marketing and community engagement (such as vaccination transport). "They might not all have booked with us yet but they have said they are coming," she explains. "We have been building and stacking the decks ready for when it's time to go."
But private hire has not returned in the same way and remains operating at about 60% of what it was pre-pandemic. Candice sees the return of private hire as being much more last minute. "January is usually a busy time for us," she says. "People book the rest of their year trips up in January but this is not happening that far in advance."
Masons is also still seeing a lack of international tourism in its area, meaning the spread of work is reduced. That is being taken up by school educational visits.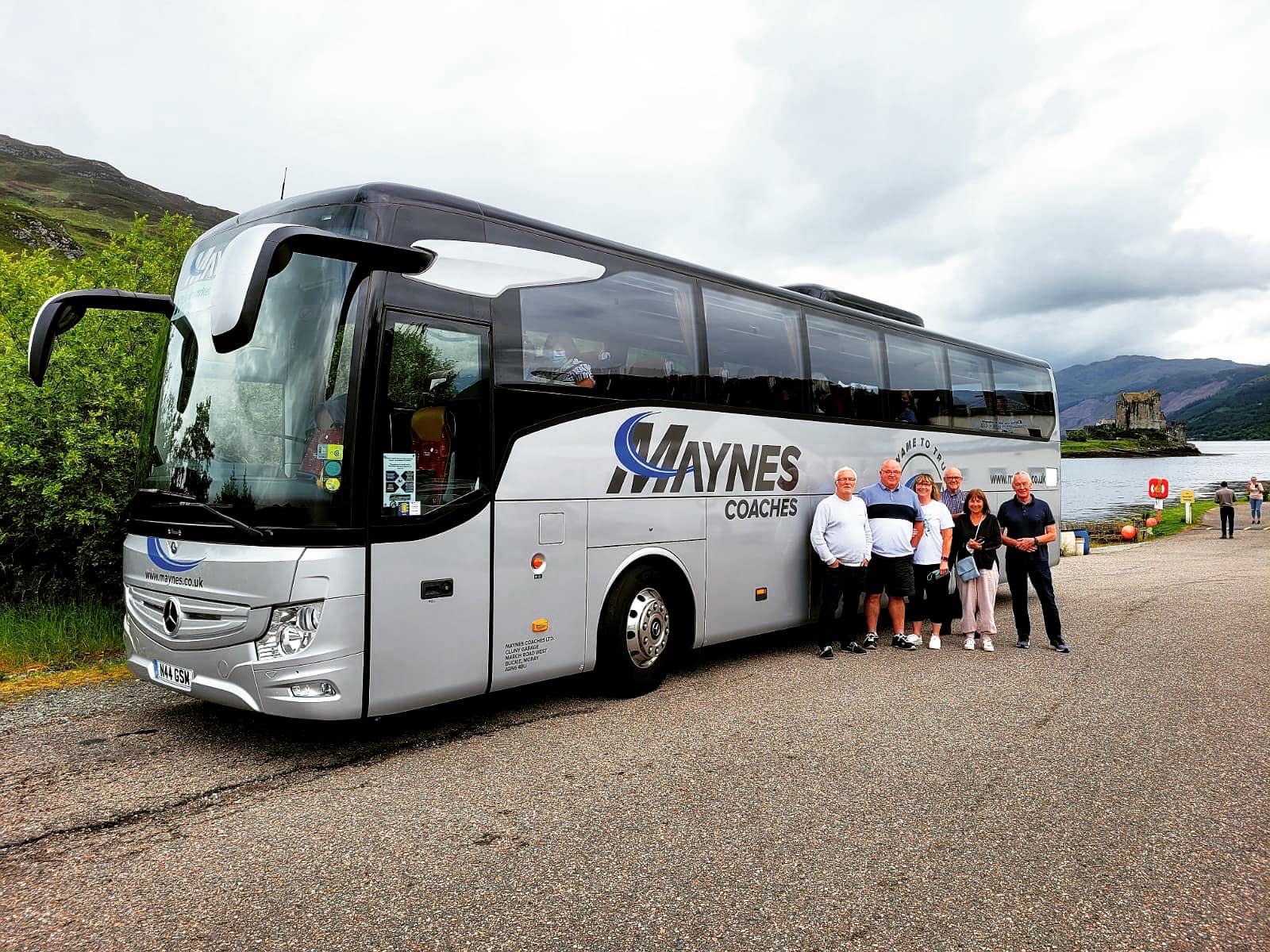 Better news in the north?
In Scotland, Director of Maynes Coaches Kevin Mayne describes the situation as "positive", with negativity largely confined to within the industry.
In terms of bookings Kevin reveals Maynes is as a point where it could use as many as 20 additional drivers and six additional coaches for the coming season. "2022 is going to be busier than 2019, if not as good as what 2020 was projected to be, as long as there is not another variant of COVID-19. If we pull it off, the business will be back on track to where we wanted it to be."
Kevin reveals projections now are guiding business decisions to restructure away from a family-centric organisation. "Scotland sells itself very well, and as a business we sell ourselves well too. The projections that we see coming is that we need to, if possible, go big, or go home."
In terms of Scotland's offering, cruise ships are proving demanding now. But with that comes the need to fit work into an intimate jigsaw. Cruise ship work creates a vacuum when coaches are tied up typically for two port calls in a week, pulling them away from longer tours of five or seven days. That creates a need for day trips or private hire to fill in the gaps. Fortunately, private hire seems to be recovering better in Maynes' area than in some others.
The incoming tourism market in Scotland is also increasing, largely from the USA and Canada, while the corporate market has seen Maynes experience its largest corporate event since 2018 where as many as 19 coaches will be hired in July (compared to 23 coaches in 2018). Maynes' own holiday programme, which launched in 2020, is also getting busy, with bookings coming through once restrictions were eased after New Year.
Kevin's criticism of the current situation centres largely on a reluctance from operators to put rates up to a "sensible level" to account for the loss of trading during the pandemic. "Costs have skyrocketed and some operators and brokers still think they can set coach hire at 2019 rates," he argues. "That's something that is a major issue for us.
"Coach hire is never going to be back to what it was pre-pandemic. But everyone needs to change tack. We shouldn't be selling Holidays at £99, on a buy-one-get-one-free offer. We should never be back to that."
However, on a final positive note, Kevin reveals that by the end of this year, Maynes should be well in advance of 2020 projections. "All we as operators can do now is get our heads down and get going. That's all we can do – work together as an industry and make sure we help one another in our times of need."