While many mainstream bus services utilise technology to offer live tracking and mobile tickets with QR codes, those advancements have often been out of the realm of home-to-school routes. But that is changing. ShuttleID believes that it has products that help operators of such services to enter that realm, and for those that run in England outside London, to additionally meet obligations created by Bus Open Data Service (BODS) requirements.
In the home-to-school segment, BODS applies to services that are required to be registered with the Traffic Commissioner. The Department for Transport (DfT) continues to offer business change support to operators during a transition period that it tells routeone will end in December.
BODS requires fare, timetable and vehicle location data to be openly available. The first two of those can be handled easily via tools provided by DfT. The difficult part of complying relates to vehicle location. While many operators use trackers, providing the necessary data can be awkward.
Enter ShuttleID. It works with vehicle tracking company Pinpointers, which provides a low-cost unit that is fixed or portable. ShuttleID's back-office operations portal allows routes to be defined by the operator, and existing timetable data is imported. It is also necessary to configure which journey each vehicle in question is operating.
Location and timetable data are combined and transmitted to BODS every 30 seconds or less. The operator is then compliant with the vehicle location aspect.
BODS compliance tool majors on simplicity, says ShuttleID
Director Chris Bell explains that ShuttleID's initial thoughts focused on harvesting location data from a driver app. "We had been thinking what we could do to help home-to-school operators to sidestep any need for GPS-enabled ticket machines to comply with BODS," he says.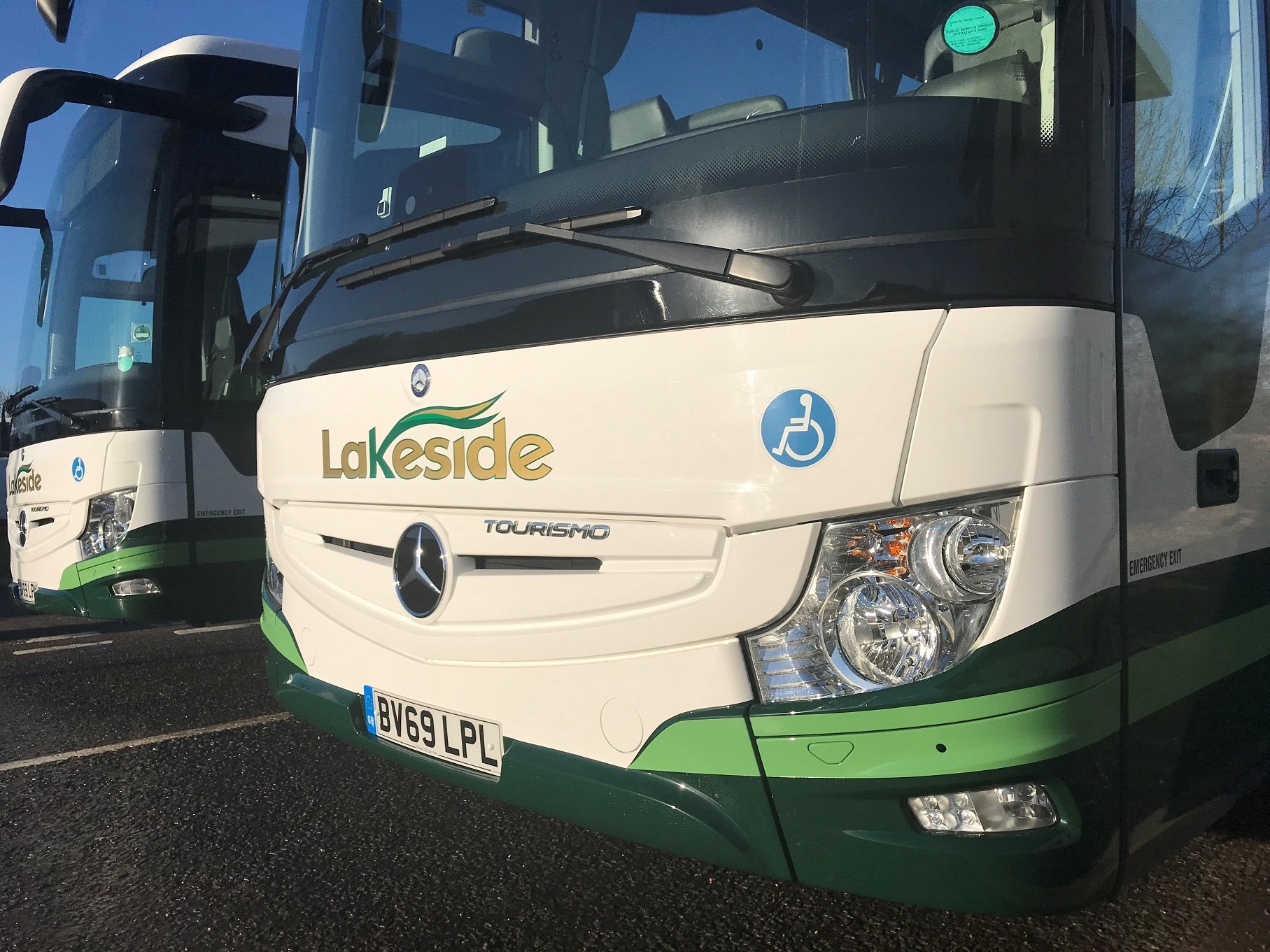 Three considerations turned the process away from an app. One was that use of an app invites the entry of incorrect data.
Another was that single-SIM mobile phones would encounter areas of poor or no signal. Thirdly, operators pointed out that their vehicles were often already tracked.
"It became increasingly obvious to look at tracking systems instead," Chris adds. However, the BODS requirement of location reports being submitted at least every 30 seconds is not satisfied by all such units. The Pinpointers device does comply, and it is multi-network, mitigating the risk of signal loss.
Payments for the service are split into two parts: One for the tracker and one for ShuttleID's system. The Pinpointers unit is a standalone tracker and it can be monitored 24/7, not just when the vehicle is on a service that is within scope of BODS. The two costs are split to allow the tracking service to be maintained should the operator no longer undertake work that involves it with BODS.
"There is a small upfront payment for the tracking unit and a monthly fee payable to Pinpointers. There is no setup cost for ShuttleID, just a low monthly fee, making the overall service cost-effective," he says.
Fees for the tracker vary depending on whether it is fixed or portable. In the latter case, where different vehicles may operate morning and afternoon journeys on the same service, the operator is charged once.
Cost-effective QR code ticketing for home-to-school services
The BODS vehicle location compliance package for home-to-school services is complemented by ShuttleID's mobile ticketing. "That concept had proved difficult for drivers, operators and parents alike. If one of those groups doesn't 'get it', then it will not work," Chris states. "Our approach was to make a mobile bus pass simple using a QR code, and cost-effective."
ShuttleID offers two mobile ticketing packages. Both utilise QR codes on the ticket that are scanned and validated by an onboard consumer-grade device; there is an option for data to be transferred live, or for the reader to be offline-based, with syncing undertaken when wi-fi is available.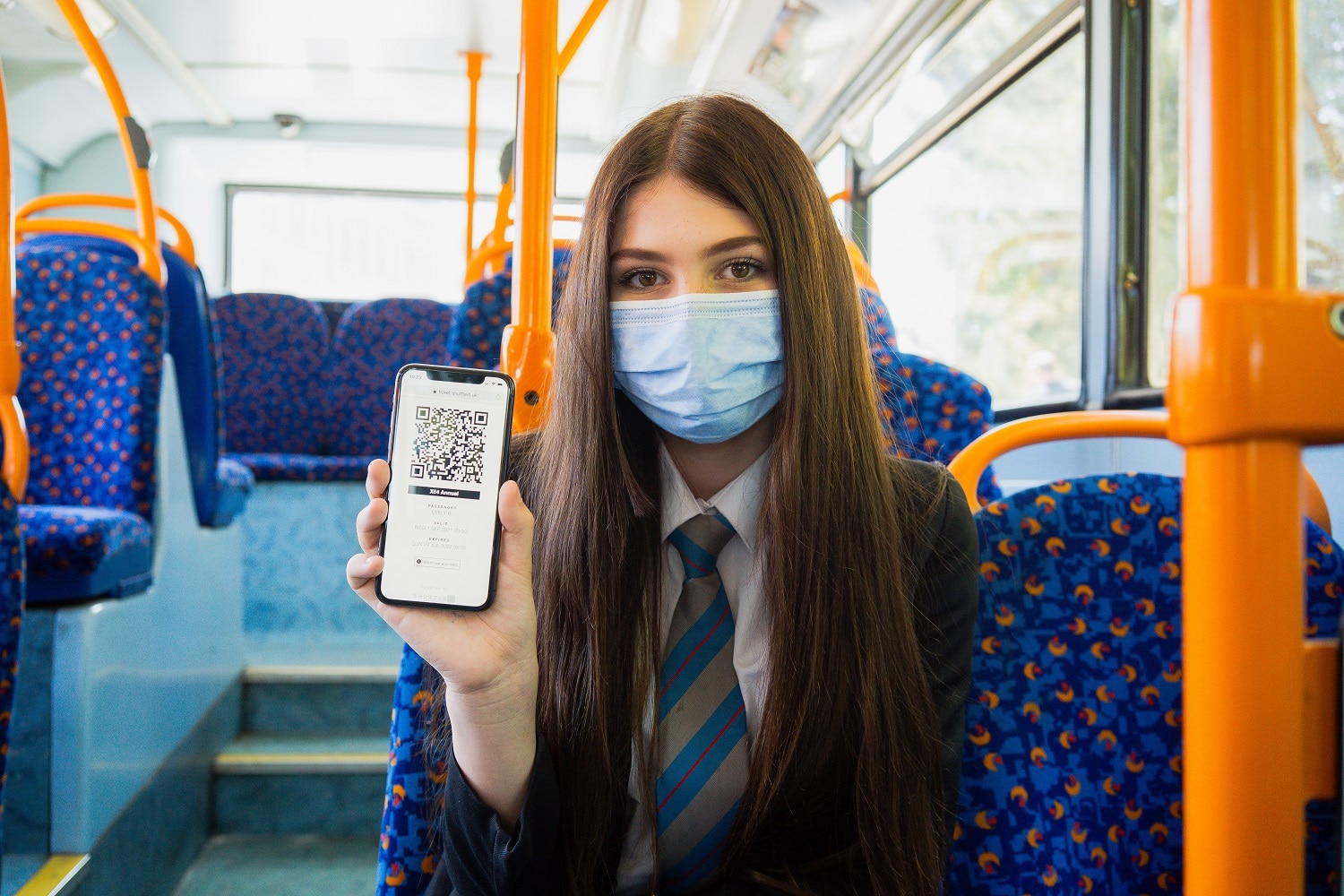 A comprehensive package enables parents to purchase tickets via ShuttleID's portal with no operator involvement.
The simpler approach involves the service provider continuing to take payments, but with QR-code equipped passes produced in bulk and distributed to passengers. A back-office system delivers comprehensive data to the operator.
Chris adds that either package can be set up within as little as 24hrs and that tickets can be in customers' hands quickly. "Delivery and setup of scanning devices can take up to one week, which means there is plenty of time to sign up before September," he notes. The scanning device has a protective case, aiding durability.
Attention to detail is key to the ShuttleID offer
Besides the services that ShuttleID supplies, the business prides itself on its attention to detail. Chris and his wife Emma, a fellow Director, work with customers throughout the transition period, whether that captures the BODS service, mobile ticketing or both.
"We have always assured operators that we will help them through that change; we understand that there may be a degree of reluctance or uncertainty, particularly when an operator is heavily reliant on home-to-school work," says Chris. "But we believe the two products are gamechangers. Our existing customers love them."
To read the Department for Transport's position on the home-to-school services that BODS captures, and its stance on enforcement, click here.