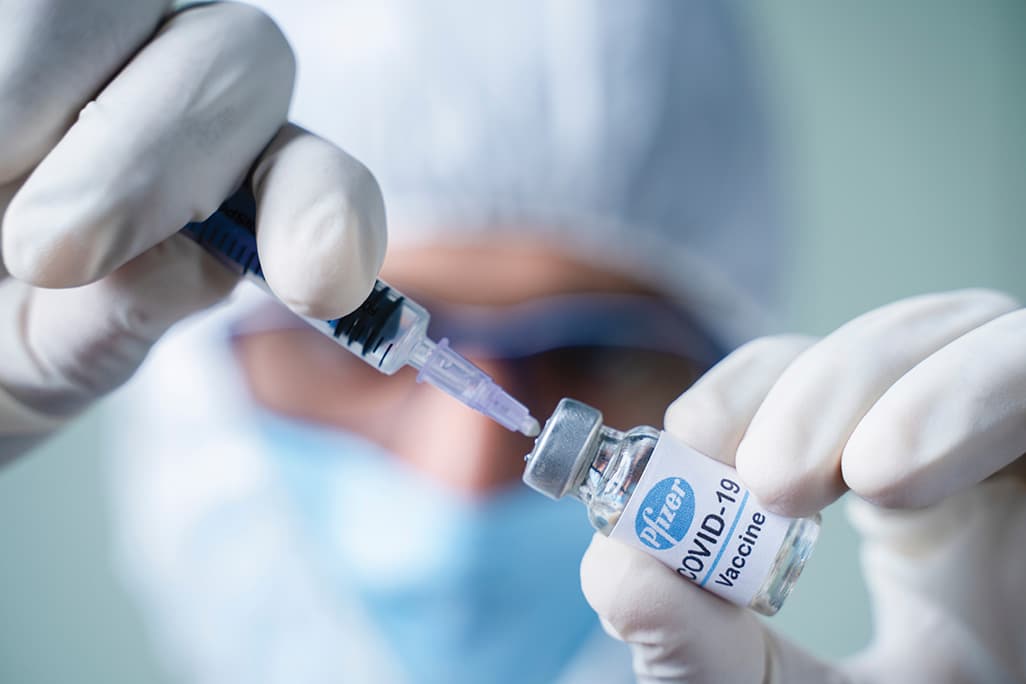 Croner-i advises on the practicalities of investigating and managing an outbreak of COVID-19 in the workplace.
As the UK continues to recover from the COVID-19 pandemic and restrictions are gradually relaxed, businesses are preparing for increasing numbers of employees to return to normal work practices. However, the relaxation of restrictions increases the potential for employees to become infected with the virus.
An outbreak of COVID-19 in the workplace does not necessarily mean that there has been a failing on behalf of the employer to control infection. However, by following good investigation procedures, an employer will be able to assist with any external investigations and ensure that all necessary legal and best practice requirements are being met.
What is an "outbreak"?
An outbreak is when there are two or more test-confirmed cases of COVID-19 among individuals associated with a specific non-residential setting, with illness onset dates within 14 days, and one of the following:
Identified direct exposure between at least two of the test-confirmed cases in that setting (for example under 1m face to face, or spending more than 15 minutes within 2m) during the infectious period of one of the cases
When there is no sustained local community transmission, i.e. the absence of an alternative source of infection.
Employers may be notified of confirmed cases by the employees themselves, NHS Test and Trace or the local health protection team (HPT).
Why investigate an outbreak?
The purpose of the investigation is to:
Enable immediate action to be taken to mitigate the impact of the outbreak
Assist with investigations undertaken by external parties such as the HPT by collating all relevant information
Meet legal obligations by reviewing whether the risk control measures implemented were satisfactory
Give assurance to stakeholders that the business is meeting its due diligence requirements
Help determine whether the outbreak would require a formal report to be made to the relevant enforcing authority
Assist in any defence against formal investigations/enforcement action and civil claims.
Collating information for authorities
Your investigation should gather information and identify close contacts of those testing positive through records of shift patterns and working locations, etc. Other relevant information should be given to the HPT, including:
Contact details of the people infected
When the individuals became unwell
When they were last present on the premises
Sickness absence records
Nature of the job undertaken by any staff
Known links between individuals with COVID-19 (in or out of the premises)
Number and details of people with whom they had close contact
Nature of the environment (e.g. layout and nature of the building)
Details of risk assessment and risk control measures.
Internal investigation
External authorities such as HPTs will determine what action to take, based upon the information collated. However, the employer may wish to undertake an internal investigation into the circumstances of the outbreak, which may certainly be influenced by the outcomes of any HPT investigation.
An internal investigation should give an insight and understanding of:
How the exposure may have occurred
How COVID-19 risk control measures are actually being applied
How employees are behaving in relation to the risk control measures
How to enhance current practices.
As with all investigations, analysis of the data should indicate the immediate causes. The following should be considered:
Premises: Were physical social distancing guidelines applied in accordance with best practice? A physical inspection of the workplace may be required to determine layouts, traffic routes, signage, etc.
Equipment: Were workstations meeting best practice in terms of layout and additional risk control measures (e.g. screens between employees or employees and the public)
Processes and procedures: Were employees following all appropriate procedures including social distancing, hygiene, use of face coverings, etc?
People: Did they behave in an appropriate manner or was there a lapse in desired behaviour?
Underlying or root causes also need to be analysed. Typically this will include:
Determining if the risk assessment and risk control measures were suitable and sufficient, based against current best practice
Whether there was adequate supervision and management of the application of COVID-19 risk control measures
How the employer communicated the need to apply the risk control measures
What information, instruction and training employees were given so as to ensure they behaved in an appropriate manner
What monitoring took place to ensure the measures were being followed.
Finally, management actions should also be analysed. This could include identifying whether or not the organisation had the necessary competency to undertake the COVID-19 risk assessment, if sufficient resources were given to applying risk control measures and whether any previous non-compliance was acted upon.
Where any areas for improvement are identified this should be recorded in an action plan and implemented. By following good investigation procedures, the employer will be able to assist with any external investigations and ensure that all necessary legal and best practice requirements are being met. In-depth guidance on health and safety is available as part of a subscription to Transport-inform, available at a discount to routeone members.