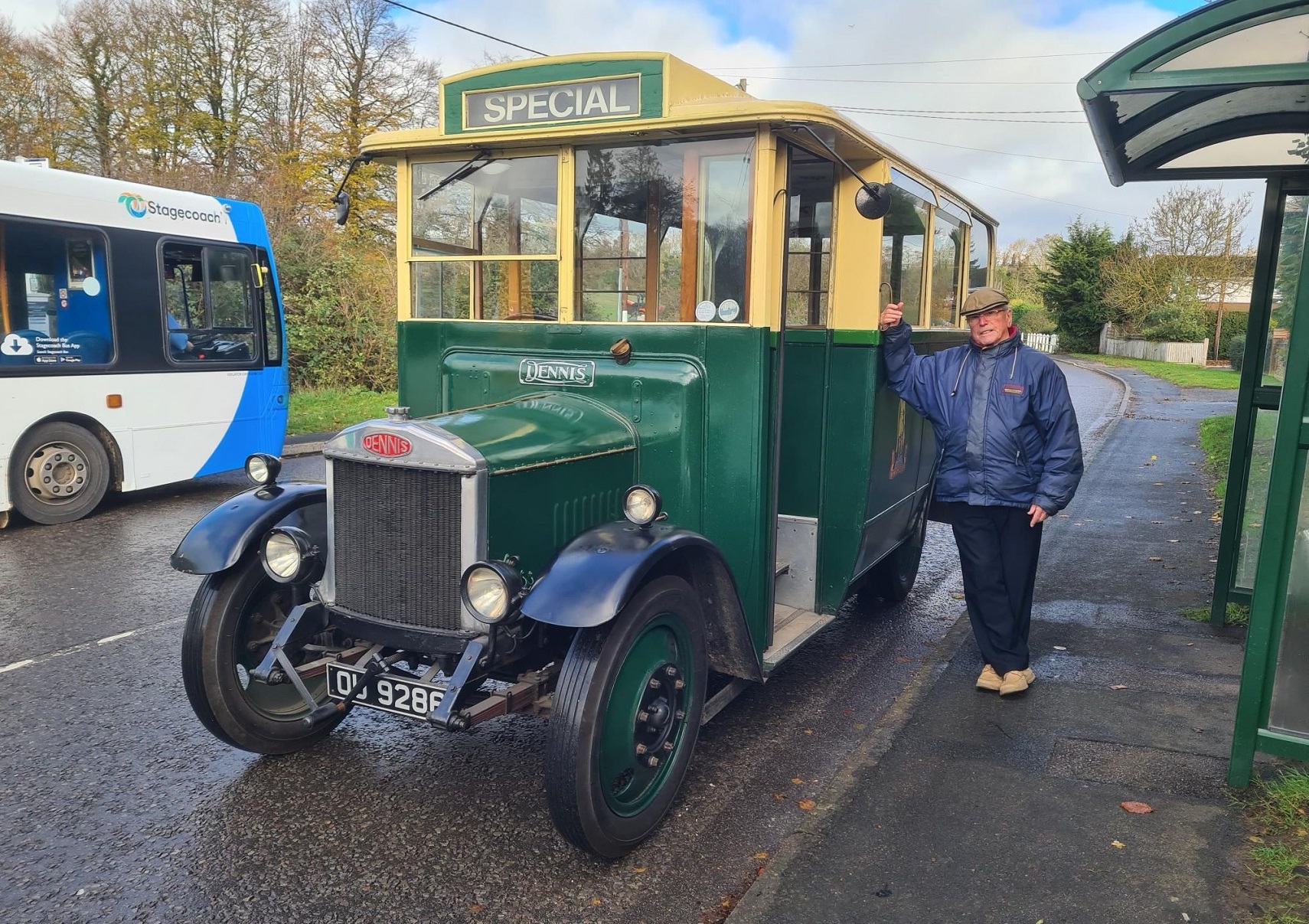 Well known bus history and preservation charity Friends of King Alfred Buses (FoKAB) has thanked member Tony Dowland (pictured, above) for sponsoring a large order of souvenir period tickets that are given away to passengers when riding on its heritage fleet.
FoKAB had identified that its stock of such rolls for its 1960s ticket machines was low, and had struggled to find a supplier of a new batch. An order for 600 rolls – enough to last for around 10 years – was placed with Ticketmedia of Hove.
Alongside other offers from FoKAB members to contribute to the cost, Mr Dowland – a Winchester resident since 1944 – offered to sponsor the whole batch. The tickets were delivered earlier in the autumn "and very fine they look too," says a FoKAB spokesperson.
In return for his generosity, Mr Dowland was conveyed from his home to FoKAB's New Chesil Works on the society's 1931 Dennis 31-seater, driven by FoKAB Chairman and former First West of England Managing Director James Freeman. It was a re-run of previous journeys, with Mr Dowland having travelled with his grandmother in 1944/45 on the very same Dennis.
Mr Dowland has a long association with the long-departed King Alfred business, having booked works private hires with the operator and used its public services for many years.
"There is nothing better than an eyewitness, so it is wonderful that Tony has been able to share some of his memories in this way," says Mr Freeman. "Never mind sponsoring FoKAB's tickets for the next decade."
Friends of King Alfred Buses has a fleet of 14 restored coaches and buses. It is perhaps best known for its running events, one of which will be held in Winchester on 1 January 2023 with at least six former King Alfred vehicles and two visiting buses. Its spring running day will be held on 1 May 2023.