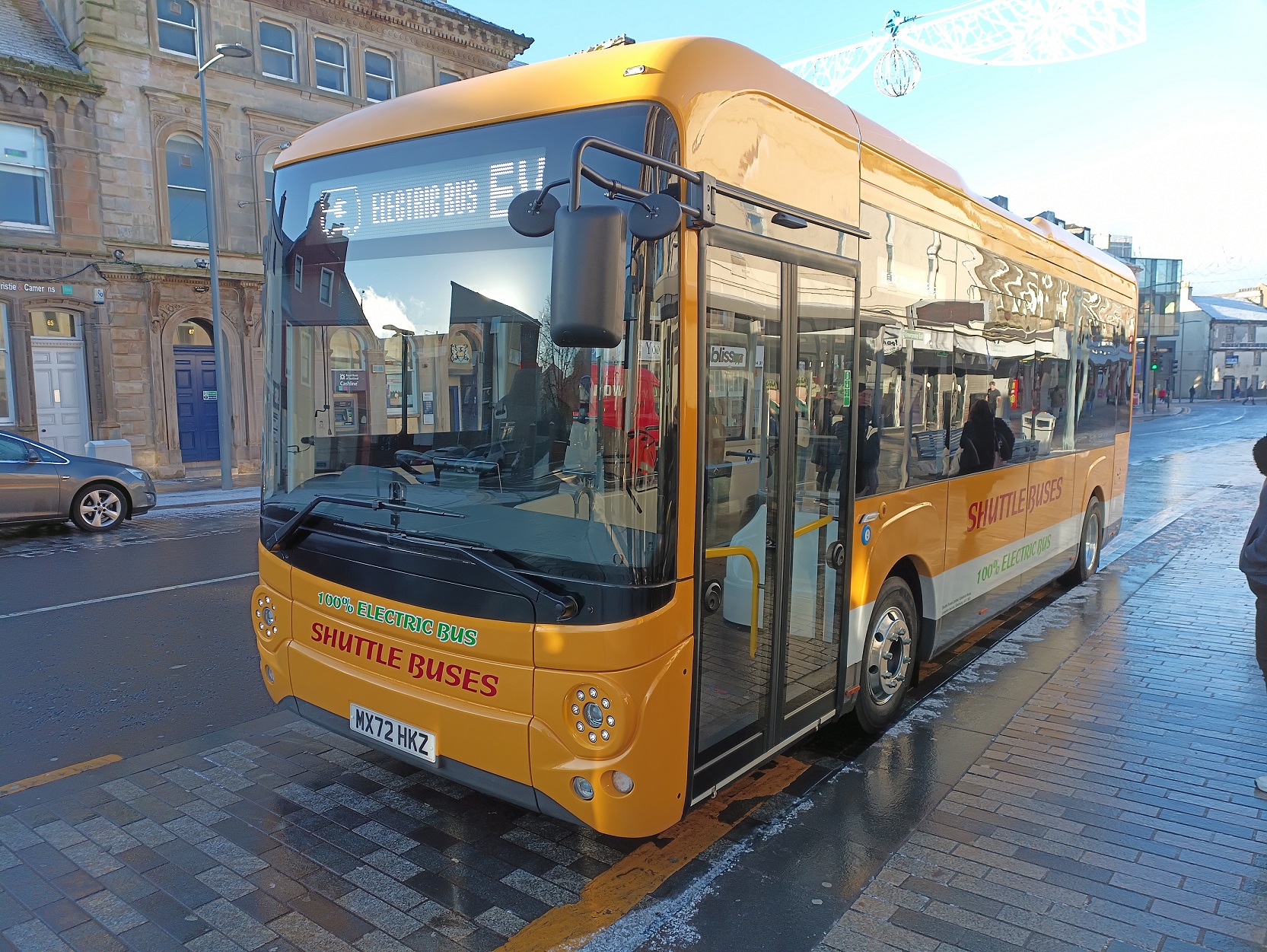 Shuttle Buses of Kilwinning has become the first customer to take delivery of the Mellor Sigma 8 battery-electric bus. The Ayrshire operator has received two examples that have been part-funded via the first round of the Scottish Zero Emission Bus scheme.
They are also the first Sigma buses delivered in Scotland. Each Sigma 8 carries 27 seated passengers and an identical number of standees. Shuttle Buses already enjoys a good relationship with Mellor, having eight Strata minibuses as part of its 60-strong fleet.
Managing Director Ross Granger says that the Sigma 8 pair have settled down well, achieving "145 miles per day with battery power to spare, even in a Scottish winter." Mr Granger adds that customers and drivers like the battery-electric buses. "We look forward to continuing to partner with Mellor as we move an all-electric fleet," he observes.
Shuttle Buses previously tested a larger Sigma 10 demonstrator. Mellor parent WN VTech Bus Division Managing Director Morgan Clissett notes that previous work between the operator and the vehicle supplier "allowed for a smoother transition to EVs than with another manufacturer."
The Sigma 8 vehicles for Shuttle Buses are to what Mellor describes as a rural specification. Financing has been supplied by Virgin Money Asset Finance Direct.
The Sigma 8 is 2.35m wide and it complements other examples of the range that extend from the Sigma 7 to the Sigma 12, with the suffix of each descriptor indicating the vehicle's length in metres.
Mellor says that the Sigma product has been "optimised to balance size, weight and range" and that it has a strong focus on TCO. A service life of 15 years is expected.