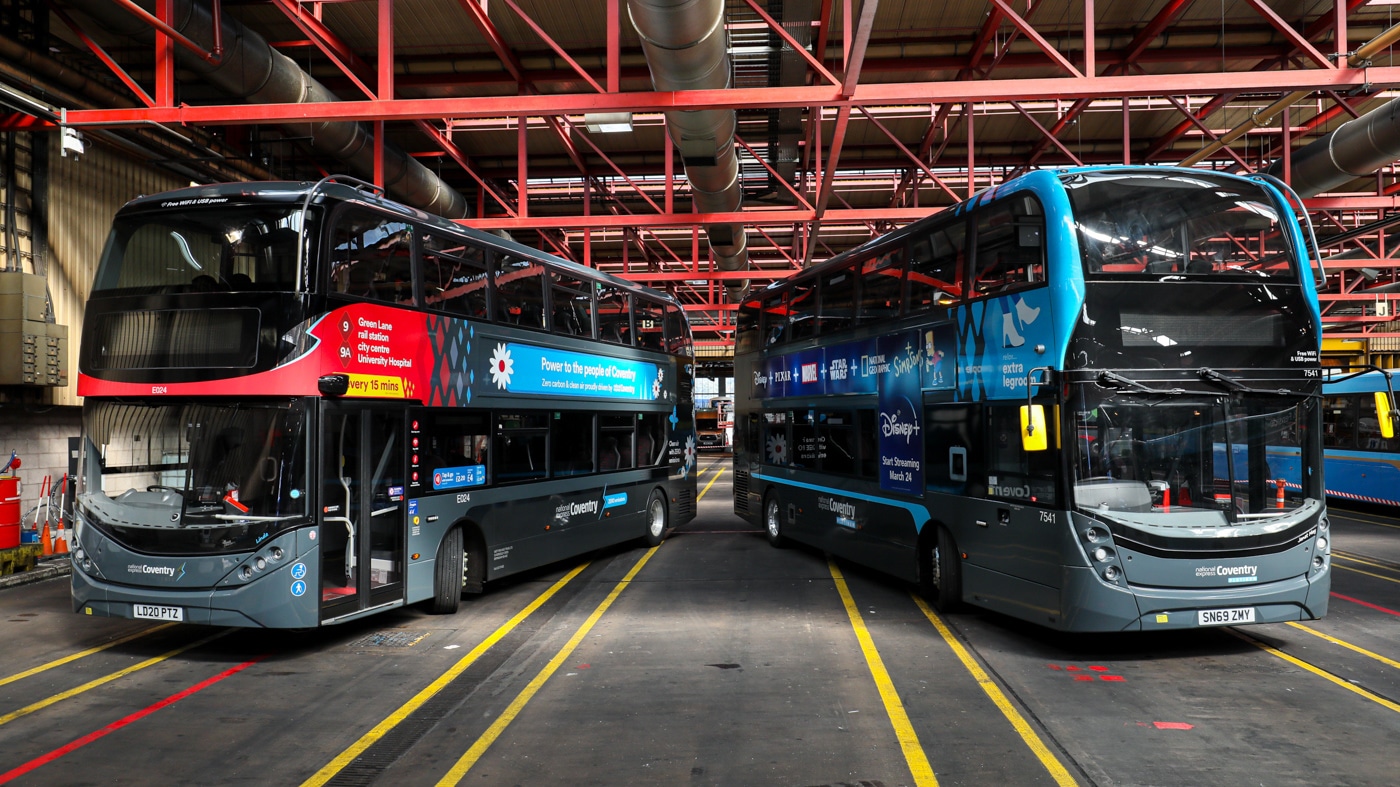 Partnership between National Express and Zenobe Energy has resulted in the introduction of 10 double-decker electric buses in Coventry. It follows the introduction of the first electric buses in Birmingham in July.
The vehicles, BYD ADL Enviro400EVs, are the first electric buses on National Express' Coventry network. They will begin operating on Sunday and link the city centre with University Hospital. The launch is another step in National Express' pledge to operate a fully zero-emission UK bus fleet by 2030 and one of several measures intended to help reduce the need for a Clean Air Zone in the city.
Says Development Director at National Express Bus Martin Hancock: "In our ambition to become the UK's most sustainable transport company, National Express Bus has set itself the bold target of having a fully zero-emission fleet by 2030.
"To achieve this in such a timescale, we need to be innovative. It's absolutely critical that we deliver for our customers. We need a reliable solution so we know our buses will start in the morning – every morning. So we are very pleased to be partnering with Zenobe in our electrification of our bus depot."
"By collaborating with Zenobe, we have been able to utilise a professional turnkey solution that has clearly demonstrated its position as a market leader in the field of battery supported charging infrastructure."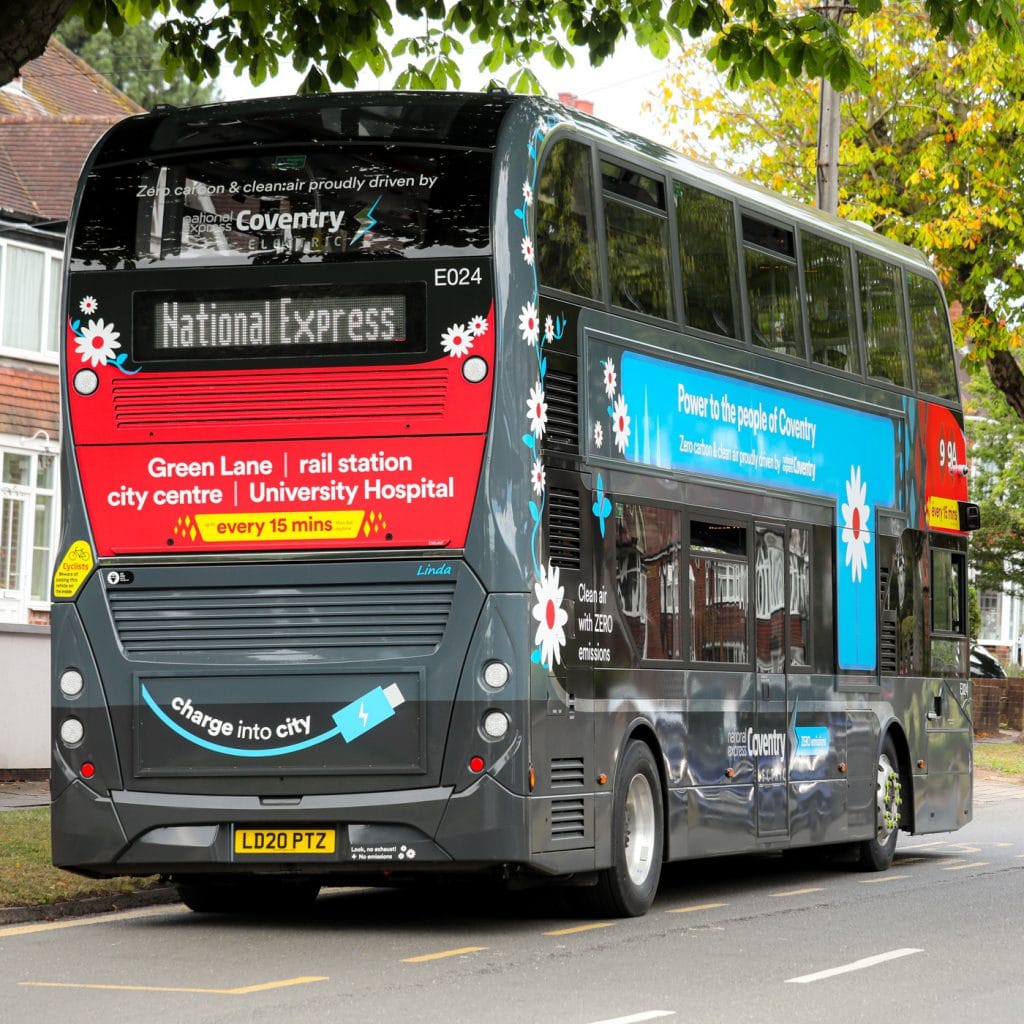 Zenobe will take responsibility for the batteries and maintenance of the depot charging infrastructure, which includes 10 dedicated rapid chargers and a software platform to monitor and optimise energy use.
Steven Meersman, co-founder of Zenobe Energy, adds: "We are delighted to see our partnership with National Express help improve air quality in Coventry. Our solution is helping Coventry and National Express meet net-zero commitments, reduce pollution and ultimately save lives.
"Our service-based model means we're there for our partners throughout the journey, not just on day one. During an uncertain period, we hope our work alongside transport operators can help ensure that the UK continues working towards a cleaner, greener future."