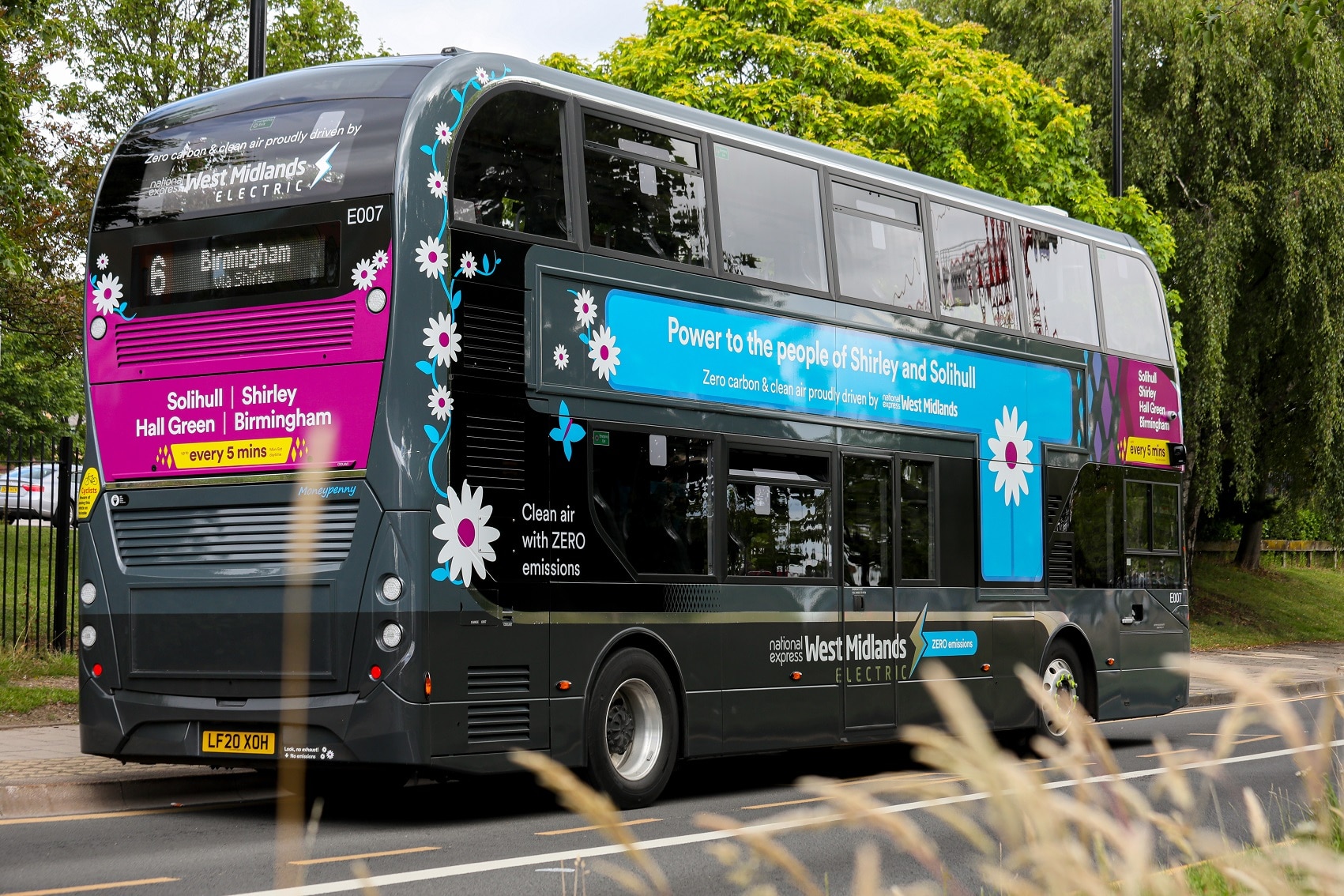 National Express West Midlands (NXWM) launched its first battery-electric buses on Sunday 5 July when the first BYD ADL Enviro400EV left Yardley Wood depot at 0637hrs to take up service on route 6 between Solihull and Birmingham.
19 Enviro400EVs will be put to work in Birmingham. 10 more are in the process of being delivered to National Express Coventry. The latter batch will enter service in the autumn, says NXWM.
National Express UK and Germany Managing Director Tom Stables says that the NXWM Enviro400EV buses are part of the group's commitment to an entirely zero-emission future.
In March the group said that it would not purchase any further diesel buses, including diesel-electric hybrids. Mr Stables has confirmed that the National Express bus fleet will be zero-emission by 2030 and that its 'white coach' fleet will achieve the same by 2035.
Major work has been undertaken at Yardley Wood to accommodate the battery-electric buses.