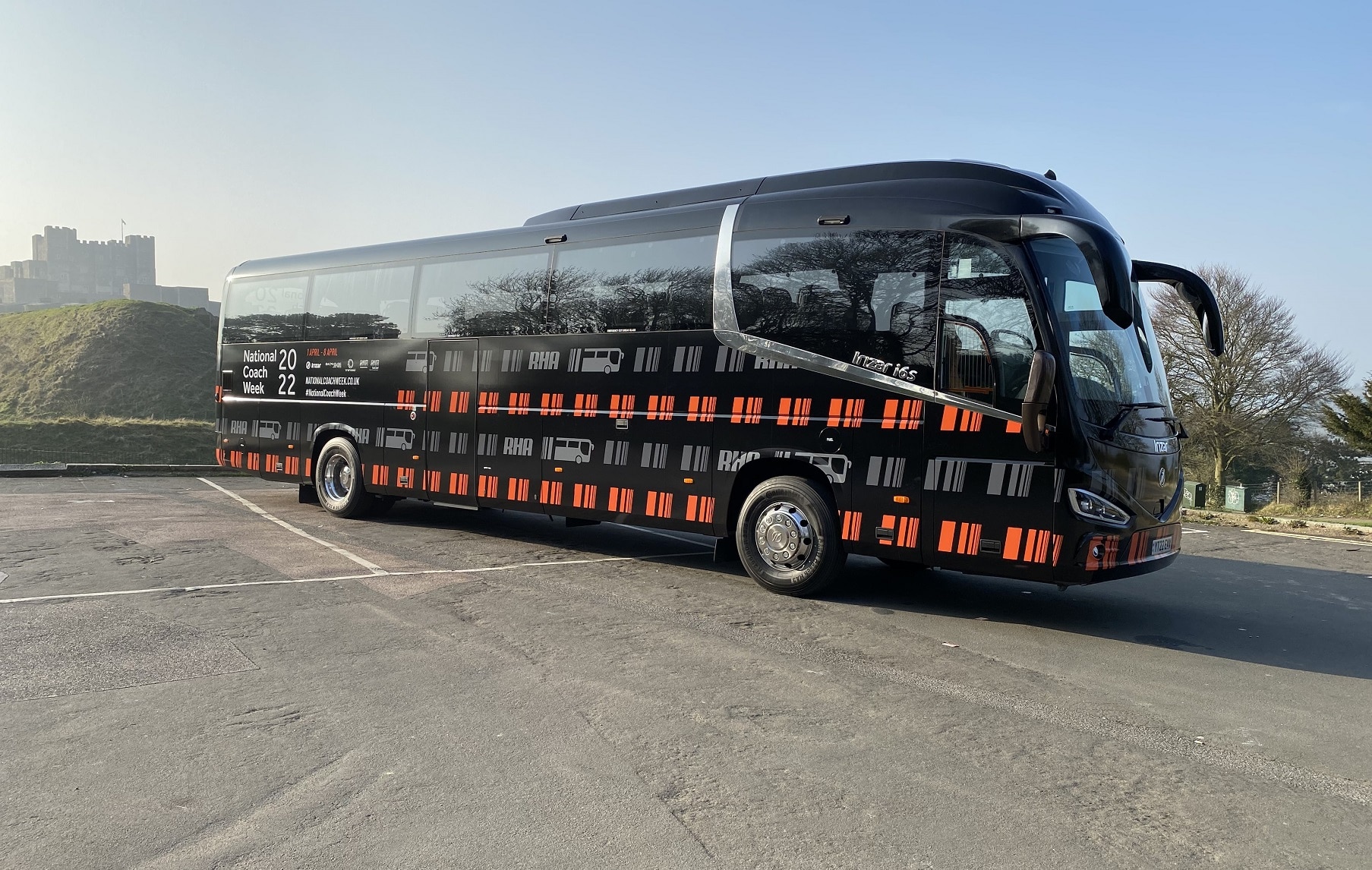 Trade body RHA has unveiled the specially liveried Irizar i6S integral that it will use as part of National Coach Week, which begins on Friday 1 April. 
The vehicle has been loaned to RHA by dealership Irizar UK. It will be utilised for a short period by an operator in the South East before moving on to National Coach Week duties. RHA says that the campaign "aims to raise the profile of the coach industry and its workers and to showcase the vital but often overlooked role that they play in our lives." 
RHA Operations Manager – Coach Sector Andy Warrender previously told routeone that activities around National Coach Week will largely be operator-led with RHA support. The i6S integral will travel across the UK over the seven days in question and it will be involved in engagement with customers, MPs and operators. The Association will also be at the UK Coach Rally in Blackpool over the weekend of 9 and 10 April. 
RHA Managing Director Richard Smith has encouraged the sector to involve itself in National Coach Week. "People in our industry have shown great resilience over the last couple of years in the face of huge challenges. National Coach Week is our opportunity to celebrate them and the great work they do," comments Mr Smith.

"Coaches play a vital role, taking us on school trips, to festivals, holiday destinations and football matches, but are often overlooked and underappreciated. We hope that people will get a better understanding of why coaches are so important."