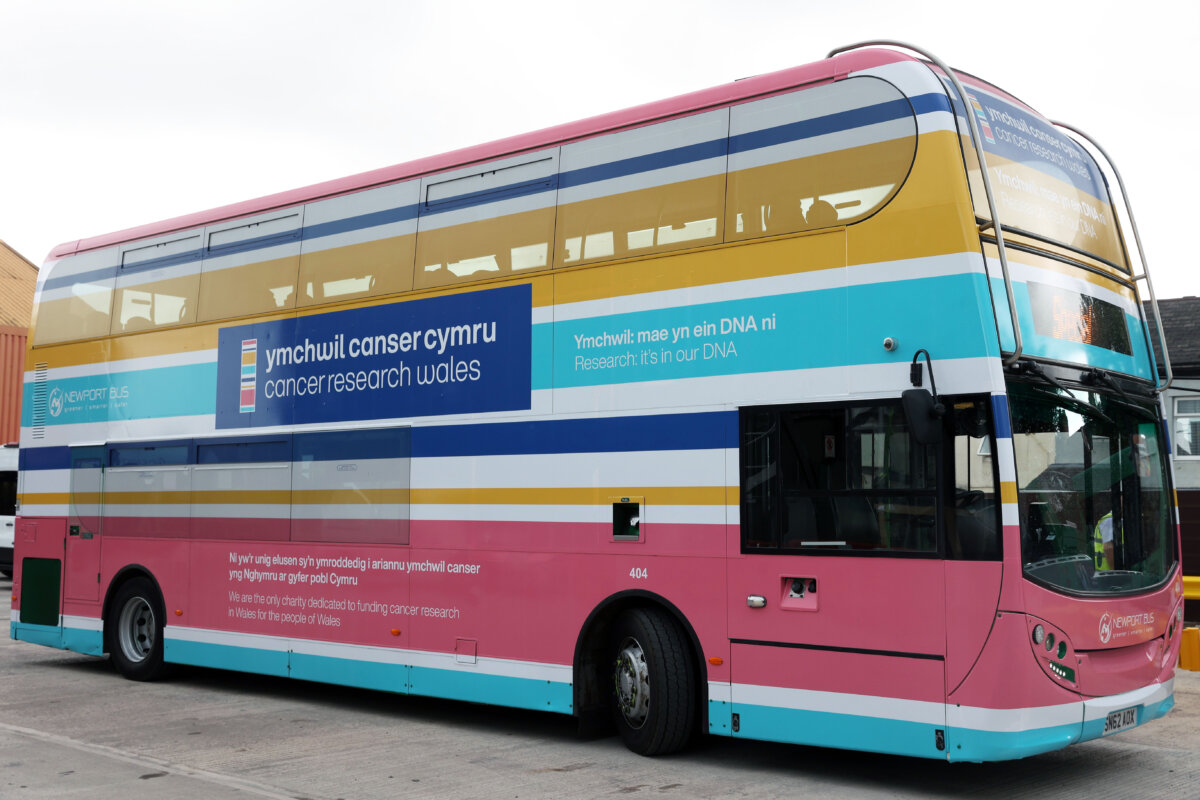 Newport Transport is working with Cancer Research Wales to help to launch the charity's new brand via a specially liveried bus.
The Alexander Dennis Enviro400 will be used across the operator's network to spread word of the revised identity. Cancer Research Wales is the only charity dedicated wholly to funding cancer research in and for Wales.
It is currently developing what CEO Ann Tate says is "a new research strategy," adding that the overhauled brand "represents the importance of research to improve treatments and care for cancer patients."
The charity's new logo and brand is inspired by the DNA sequencing gels used by researchers that it funds to determine where genetic mistakes have occurred. Ms Tate adds that the brand "also represents that we believe that hope remains at the core of our DNA – hope for the next generation of cancer patients, for our children, and for Wales."
Newport Transport Managing Director Scott Pearson says the municipal operator "was more than happy" to provide the bus to aid Cancer Research Wales promote its new brand. "We wish the charity all the very best in its endeavours to raise funds for research, as an exemplary Welsh-based charity worthy of all our support."
Utility and civil engineering company Lydon Contracting has provided the funding to pay for the wrapping of the bus, with MD Brian Lydon saying that it "looks great." The charity is encouraging members of the public to share pictures of the Enviro400 on social media with the hashtag #spotthebus.