A second round of sector-specific support for private coach and bus operators in Northern Ireland was opened by Infrastructure Minister Nichola Mallon on 12 March. It will provide grants on a per-vehicle basis for overheads and expenses incurred between 1 October 2020 and 31 March.
Successful applicants will be required to provide verified evidence that their business has suffered a "significant adverse impact on income" during the period in question due to COVID-19 restrictions. Operators will be eligible to apply if their income for the six months to 31 March is 40% or more below that recorded during the same period in either 2018/19 or 2019/20.
"This is to ensure value for money and that payments are made to those operators that have incurred significant loss of business," says guidance issued by the Department for Infrastructure.
No cap in Northern Ireland coach support second round
As before, an eligible operator's first vehicle will attract a maximum payment of £8,000 under the second round of the scheme. Subsequent vehicles will again each raise a maximum payment of £4,450.
Notably, the £100,000 cap per applicant that was part of the initial scope of the package has been removed. Ms Mallon says that, and other adjustments, have been made based on "feedback from those in the sector and lessons learned from the first scheme."
The guidance further states that any operator that encountered the £100,000 cap in the first round will be entitled to a "supplementary payment" under the second tranche of funding.
Funding is targeted 'at those in need', says minister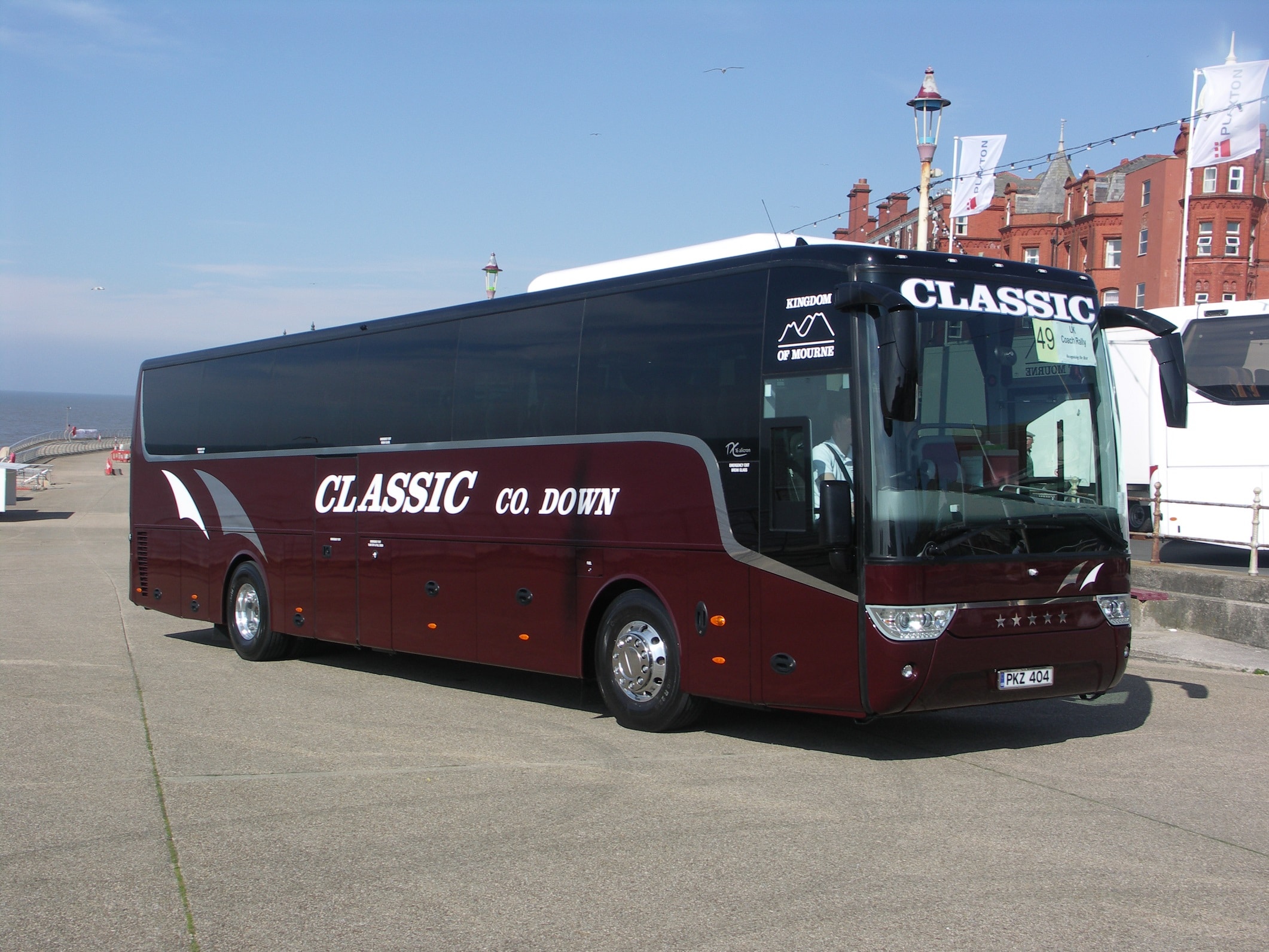 Ms Mallon first requested powers on 27 January to open a second round of funding for private coach and bus operators in Northern Ireland.
On news that further financial backing has been authorised, she says: "The COVID-19 pandemic continues to be a time of anxiety and uncertainty for many businesses, including the coach and bus sector.
"I am pleased that my Department has been able to provide support to help it through this difficult time and that today we are announcing the opening of a second scheme to provide support to those in need.
"It remains my priority that support is provided to lossmaking businesses, so that it is targeted at those that are most in need and provides value for money for the public purse." Applications for the second round close on 9 April.