Bus franchising in Greater Manchester now looks likely after the publication of reports that show significant support – both for the proposals themseleves, and for not delaying a decision about whether they go ahead until more is known about the impact of COVID-19.
The Greater Manchester Combined Authority (GMCA) will consider reports and other documents on 23 March. At that special meeting, leaders will decide whether to ask Mayor Andy Burnham to authorise franchising.
Mr Burnham will make his decision no earlier than 25 March. GMCA has already been recommended to request that he goes ahead with franchising. However, within days of GMCA publishing the reports, Stagecoach announced that it had submitted an application for a Judicial Review of the second of two consultations of franchising proposals.
Positive response to Manchester bus franchising proposals
That second consultation was called to consider COVID-19's impact on the proposals. A 680-page report into both exercises, issued on 12 March, shows that of 12,533 responses, 86% to the first consultation supported the introduction of franchising. For the second consultation, the figure was 82%.
A separate report from GMCA Chief Executive Eamonn Boylan to GMCA members ahead of the 23 March meeting details the positions taken by selected operators in the two consultations, including those that responded but which are not currently active in the Greater Manchester market.
Supporters of the introduction of franchising among those are Abellio, Keolis, RATP Dev, Transdev Blazefield and Warrington's Own Buses.
Transdev Blazefield responded to both consultations. It changed its position in the second exercise to one of support from an earlier neutral stance.
To that second response, Transdev Blazefield added that it is willing to work with GMCA and Transport for Greater Manchester (TfGM) under whichever structure is adopted. It also stressed the importance of collaborative working to focus on short-term network recovery.
GNW also changes position on Manchester bus franchising
Additionally, Go North West (GNW) – having opposed the proposed franchising scheme in its response to the first consultation – revised its position in the later exercise. It now advocates partnership working in the short term with subsequent 'direct award' contracts to the incumbent operator to begin a move towards full franchising.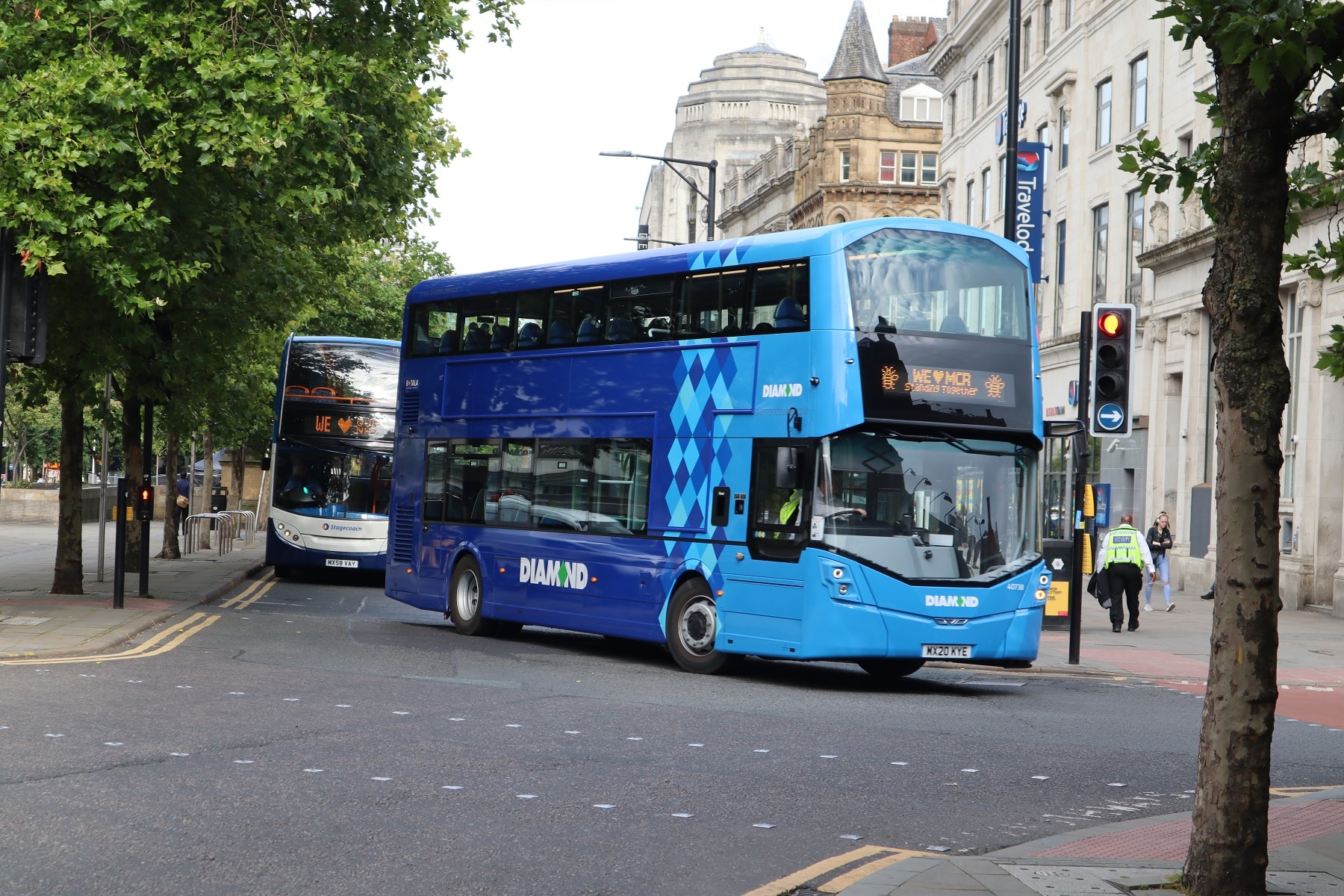 In response to that stance, Mr Boylan's report notes that TfGM's legal view "is that it will not be permissible to 'direct award' all of the franchise contracts during transition on the basis proposed by GNW."
In its first response, GNW noted that it is not opposed in principle to regulatory interventions in bus networks where the framework and environment deliver the right outcomes.
First Bus, Rotala and Stagecoach strongly oppose franchising. Mr Boylan also highlights a submission from Belle Vue Manchester. It responded to the first consultation by stating its belief that the proposed franchising scheme would be "unfair" to smaller operators.
GMCA 'committed to small and medium operators in franchising'
GMCA remains committed to involving small- and medium-sized operators in franchising if it proceeds, Mr Boylan's report states. It proposes to create around 25 "small franchises" – with a total PVR of around 140 – and up to 300 "schools resource contracts" to enable those businesses to bid.
Between five and 10 "large franchises" – with a total PVR of approximately 1,250 – also form part of the proposals. Procurement of the smaller contracts would be "simpler and less onerous" than for the larger agreements, GMCA says. Warrington's Own Buses' response included comments that SMEs should also be able to bid for larger franchises.
If Mr Burnham decides to proceed with franchising, three sub-areas during the transition period would be created:
A: Services running within and from the north west of Greater Manchester
B: Services running within and from the north east of Greater Manchester
C: Services running in the south of Greater Manchester, as well as some services crossing over from the north east.
Subject to the timing of the decision, GMCA says the first franchised services could start running in sub-area A in 2023; in sub-area B in 2024; and in sub-area C in 2025.
Move towards reregulation a 'complex and long process'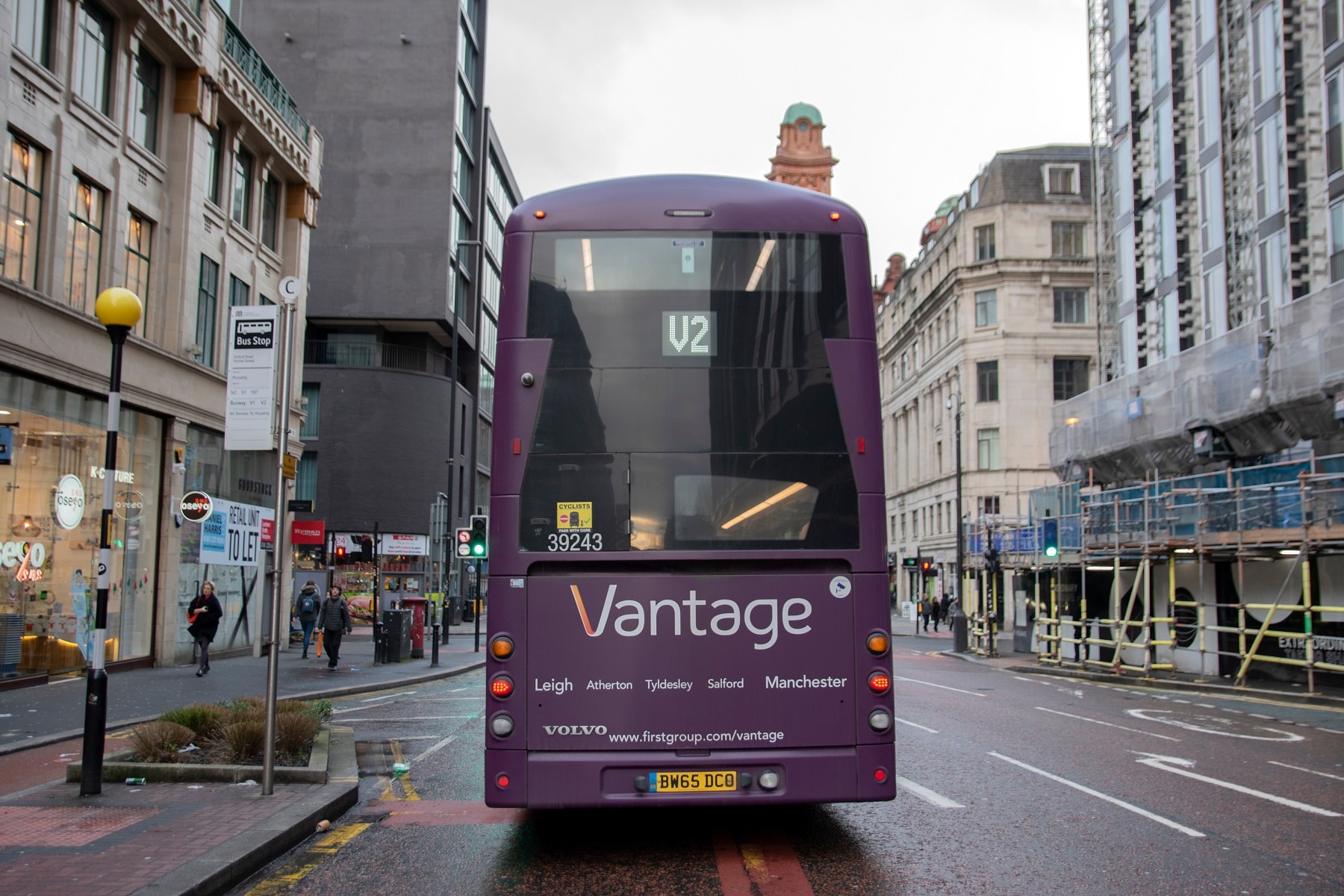 Deputy Mayor for Business and Economy Sir Richard Leese accepts that introducing franchising would be "a complex and long process" and that GMCA still "needs to consider the outcome of the consultations and decide if it wants to [recommend franchising] to the Mayor."
However, Mr Leese adds that "it has been clear for a long time that [Greater Manchester's] buses could be better." He also claims that the region's bus network "has been broken for over 30 years."
Bus franchising is key to GMCA's aspiration for an integrated and simplified public transport network. In considering whether now is an appropriate time to decide about franchising, the consultation report found that:
There is substantial support for taking a decision now, from local authorities, academic institutions and the public – but some respondents suggested that a decision should be delayed until more is known about the impact of COVID-19
GMCA's objectives for the bus market remain the right ones
Despite the uncertainty of the current situation, the use of scenario-based analysis in the COVID-19 impact report enables a decision to be taken with a good understanding of that
The flexibility of the proposed franchising scheme would also work across a number of different scenarios and a range of outcomes
Further information becoming available on COVID-19 would not fundamentally alter the uncertainty around the pandemic or provide more evidence for decision making.