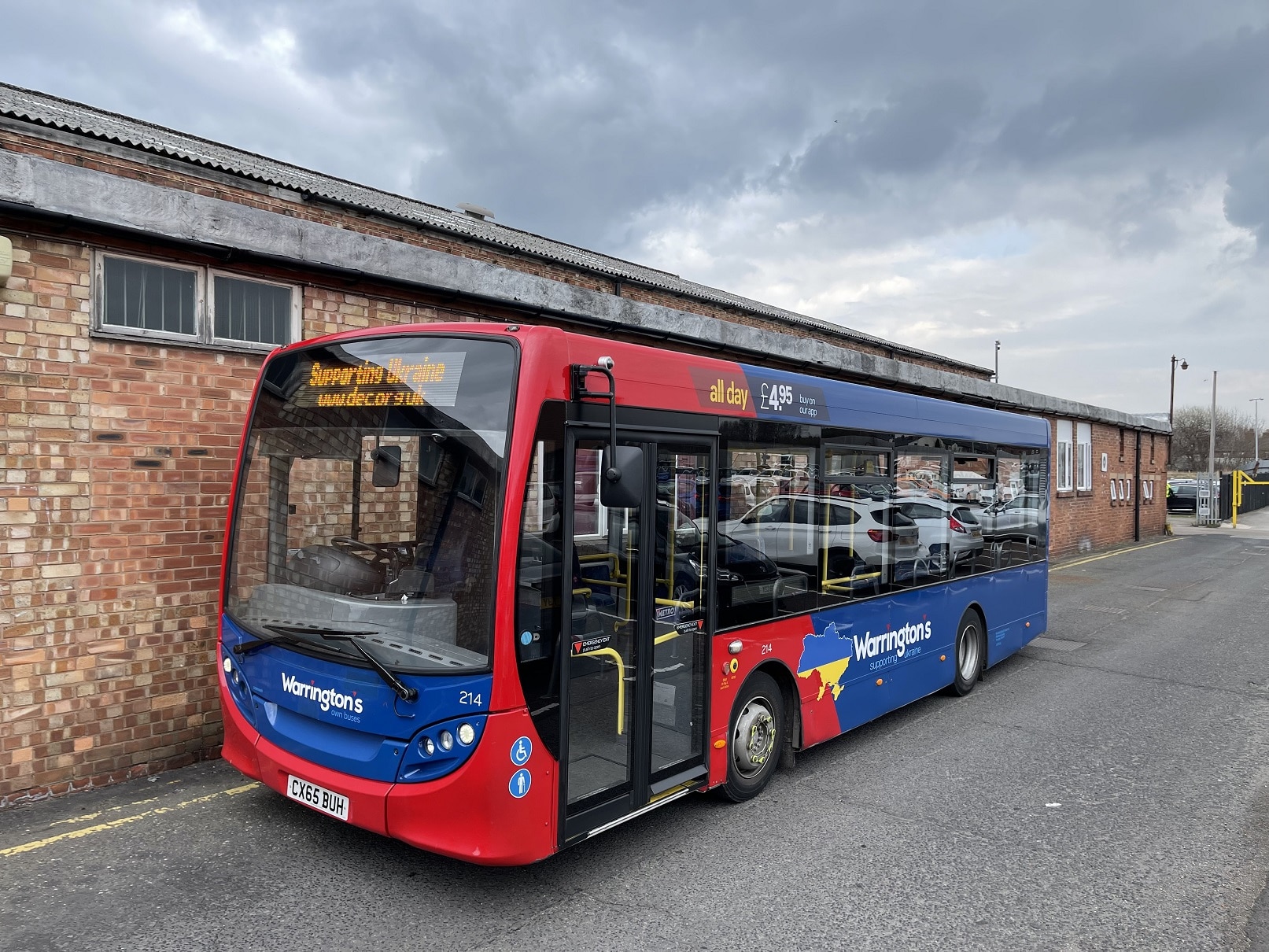 Warrington's Own Buses is another operator to pledge its support to the Ukrainian people through the unveiling of what the business describes as "a symbolic tribute bus." It may be followed by further measures, says Managing Director Ben Wakerley. 
The Alexander Dennis Enviro200 has a blue and yellow outline of Ukraine adjacent to a modified version of the operator's logo that indicates its support (see below). It will see service throughout Warrington.
"This may only be a simple gesture, but I hope in a small way that our Ukraine bus can help to bring people's attention to the conflict, so that they in turn can equally show their support," adds Mr Wakerley. 
"We wanted to show our support to those who are currently affected by the conflict, with predictions showing that around four million people will be displaced or forced to leave their homes, and a further 18 million people projected to be affected by the conflict. 
"We are in discussions with Warrington Borough Council and other partners to see if there are other ways that the company can help. In the meantime, I would urge anyone looking for ways to support, to consider donating to the Ukraine Humanitarian Appeal."