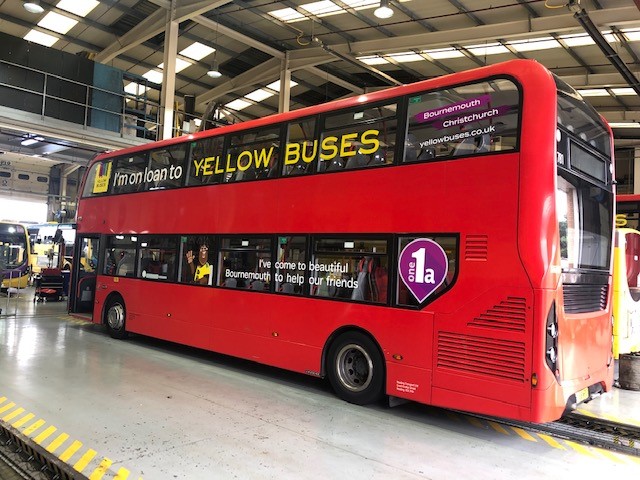 Yellow Buses, based in Bournemouth, and Cardiff Bus have each worked with colleagues at Reading Buses on separate arrangements that will see members of the Thames Valley fleet spend the summer elsewhere to provide additional capacity to meet 'staycation' demand.
Yellow Buses Managing Director David Squire says that high visitor numbers to the south coast town left it keen to increase provision. As a result, six double-deckers have made the trip from Reading to Bournemouth for the high season.
Adds Mr Squire: "Buses need a holiday too, and where better to spend their summer months plying for trade than in the south coast's premier resort of Bournemouth, famous for its award-winning golden beaches?
"We were really pleased to be able to partner with Reading Buses in order to boost capacity on our key routes linking Bournemouth and Christchurch for the summer and we are extremely grateful for the assistance."
Adds Reading Buses Chief Executive Officer Robert Williams: "We are delighted to be able to help our friends at Yellow Buses and send a few of our buses on holiday to the coast. We have made sure that they have their sun cream and beach towels so they can put their wheels up at the end of each day."
Mr Williams adds that the Reading Buses PVR is lower in the summer school holiday period thanks to reduced congestion and lower commuter volumes. A further member of its fleet – an open-top double-decker – has been loaned to fellow municipal operator Cardiff Bus. It will be used on a summer service between the city centre, Mermaid Quay and Penarth pier.