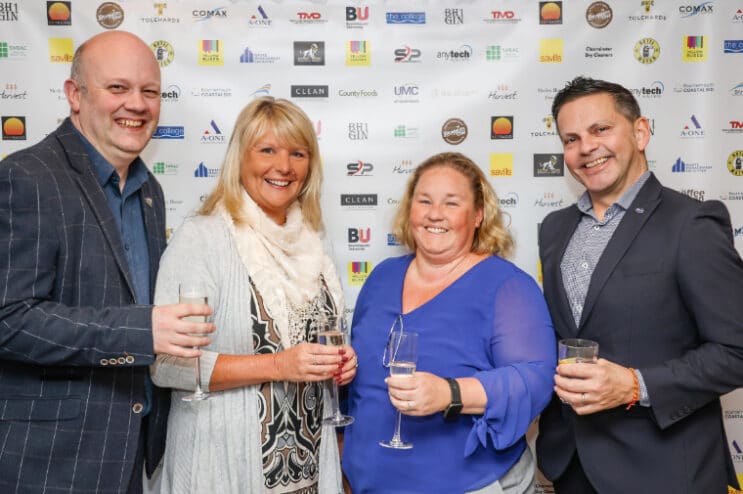 The 2022 BH Area Hospitality Recognition Awards have been launched, with operator Yellow Buses and estate agent Savills as main sponsors.
Hoteliers met earlier this month with the sponsors at the Captain's Club Hotel and Spa in Christchurch for the launch. Speakers for the two sponsors included Fiona Harwood, Yellow Buses' Marketing and Sales Manager, and Alison Broderick, Associate Director at Savills.
The Awards celebrate the best of the best in hospitality across the Bournemouth, Christchurch and Poole area. Nominations are now open for all categories.
Tim Seward, Chair of BH Area Hospitality Association, says: "I am pleased to see these awards grow from their inaugural year in 2021 with more categories enabling more hotel individuals to be recognised for the work they do.
"These awards are important to recognise so many staff that work across the industry in Bournemouth, Christchurch and Poole and celebrate the industry as a whole."
Adds Yellow Buses' Fiona: "Yellow Buses are pleased once again to be supporting these awards recognising the very best people and businesses in the local hospitality sector.
"We are sponsoring the exceptional in customer service category, which fits in with our business ethos to deliver outstanding customer service across our coach and bus business consistently every day."
Nominations will run until September 6, 2022. The ceremony, hosted by Andy Brennan, is expected to take place on Sunday 2 October at The Mercure, Bournemouth.