Caetano has introduced its hydrogen fuel cell-electric H2.City Gold single-decker in right-hand drive format with a 10.7m prototype example that is currently on a one-week demonstration with Abellio London.
The hydrogen fuel cell-electric member of the City Gold range is identical to the battery-electric E.City Gold up to the cantrail. Abellio London has 34 of the latter in service. On the roof of the Caetano H2.City Gold is its propulsion package, the centrepiece of which is a Toyota fuel cell stack. That is mounted at the rear. Batteries are at the front and hydrogen storage is in the centre.
Caetano hopes for 400km real-world range from H2.City Gold
The manufacturer hopes that the prototype H2.City Gold will prove that the model has a 400km zero-emission range in real-world operating conditions.
While the prototype right-hand drive H2.City Gold will not yet carry passengers with Abellio, it has undertaken 'shadow service' to generate data. Figures already collected from Abellio's E.City Gold fleet will be used to 'reverse engineer' an accurate range capability for the fuel cell bus, says Abellio UK Bus Engineering Director Jon Eardley.
Mr Eardley adds that while the E.City Golds in Abellio's fleet have proved successful, there is likely to be a need for hydrogen fuel cell power in single-deckers in the future. That takes account of both higher-mileage applications and depot scenarios where the volume addition of charging infrastructure could reduce the overall garage capacity.
Trial with Abellio as operator looks towards the future of bus
"There are still a lot of unknowns with hydrogen power. We are not going to learn everything about it within a week. But what we do learn will help to set the scene for the future for us," Mr Eardley says.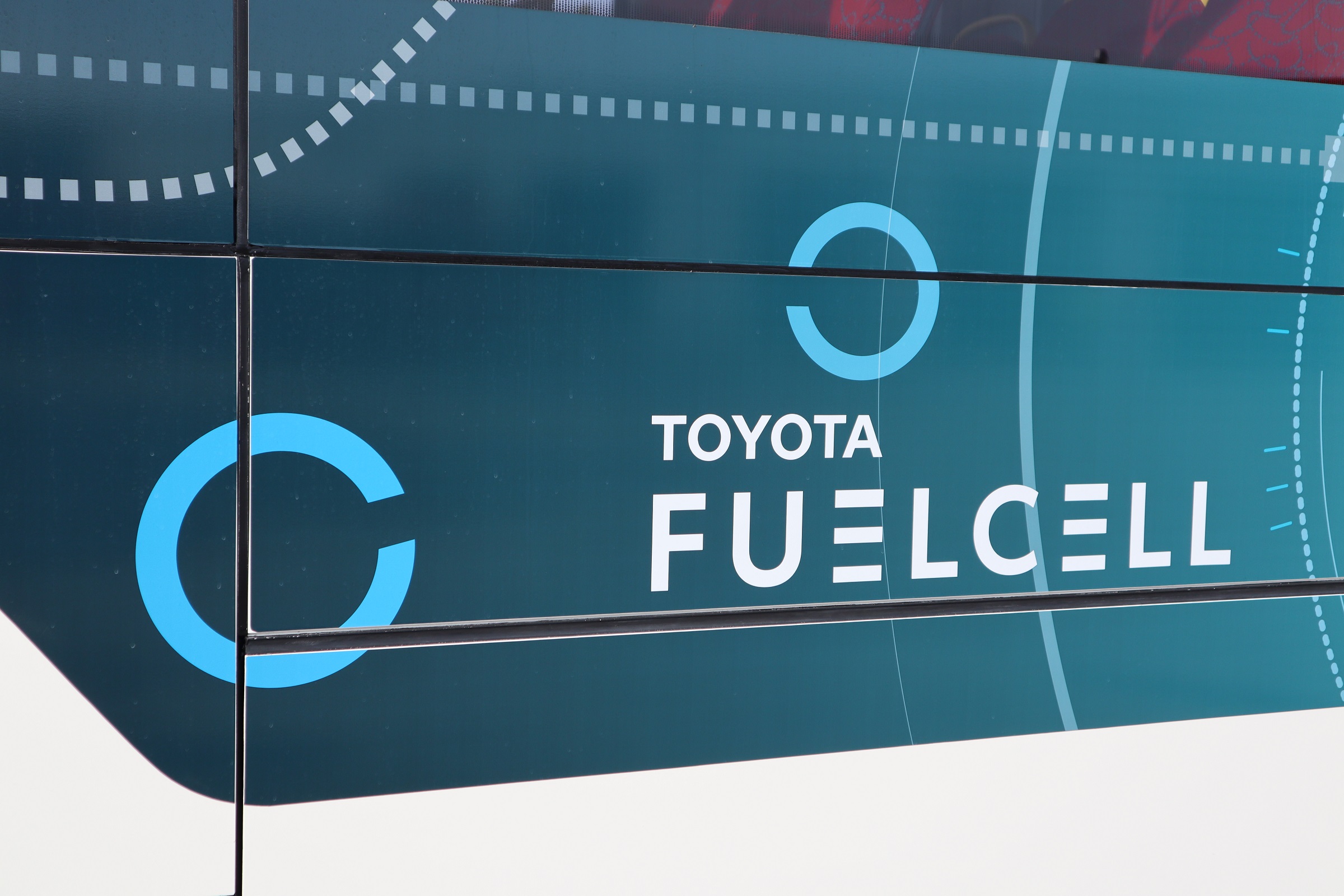 That the 'plug and play' Toyota hydrogen fuel cell is comparatively mature technology by the standard of its field is an assurance, he continues.
"Only 10% of the H2.City Gold is different to the E.City Gold. We know that the Toyota aspect is tried and tested. The key to uptake of hydrogen as a fuel in the bus sector is generating demand to stabilise pricing."
A more detailed report on the H2.City Gold and Abellio's views on the development of zero-emission will be published in the November print issue of routeone.