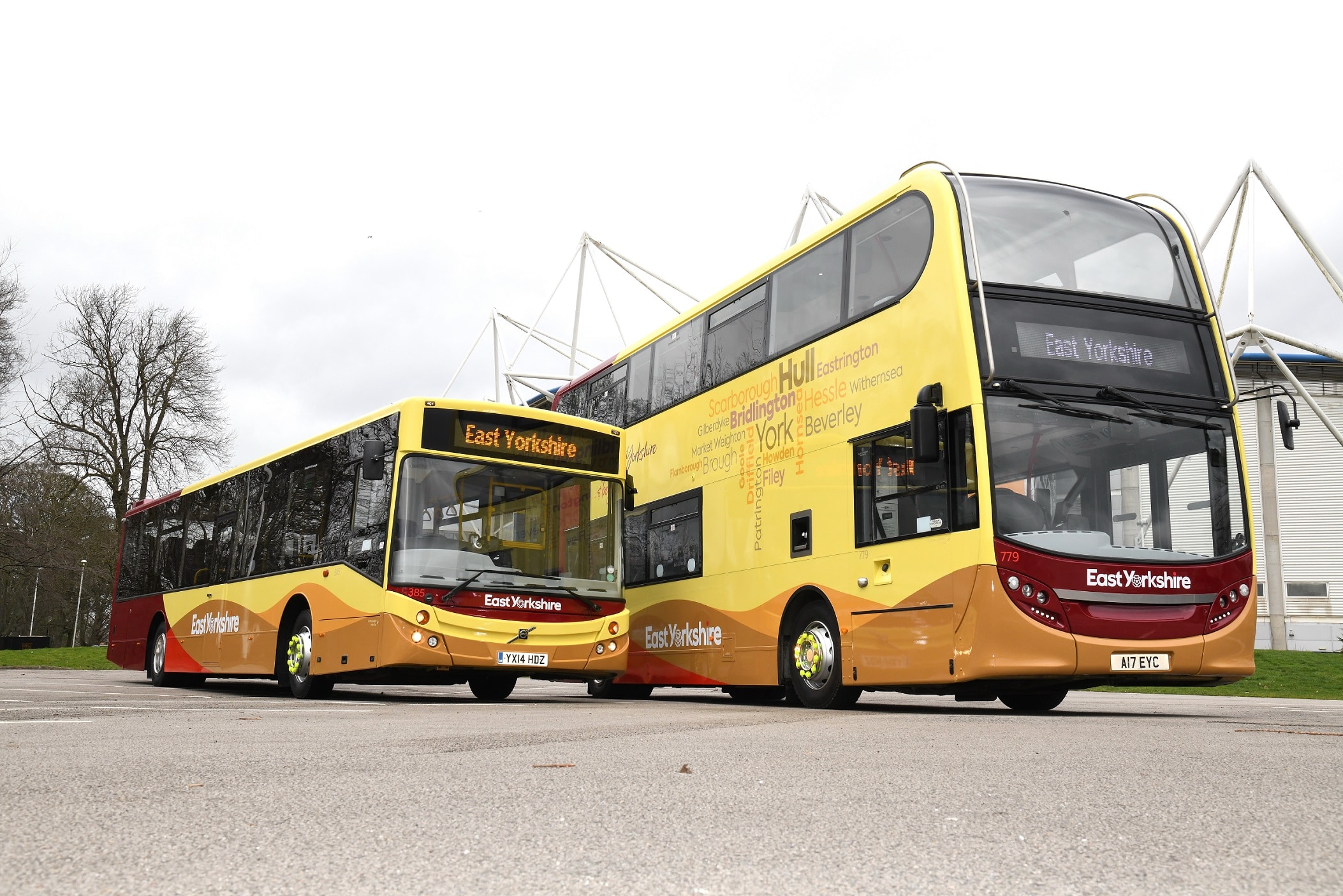 East Yorkshire has unveiled its plans to invest £6m in vehicles over the next two years, while unveiling a new, updated brand which will start to be rolled out across the region.
At an event held at Hull's KCOM Stadium, Managing Director Martijn Gilbert announced plans to introduce 13 new buses to the fleet later this year, to add to seven new coaches already in service and 16 'like-new' refurbished vehicles being converted, with more on the way next year.
As part of the announcements, the new East Yorkshire brand was also unveiled. An evolution of the existing burgundy and cream and paying homage to its recent history, the colours offer a refreshed and brighter look while still being instantly recognisable as East Yorkshire.
Another change is the company's logo, which uses a new typeface and features Yorkshire's famous white rose. The more modern design signals the start of a new chapter for the company which will also include new driver uniforms being rolled out.
The company's name will remain East Yorkshire, but will no longer be known as EYMS or East Yorkshire Motor Services.
The plans are part of continued investment following the acquisition by the Go-Ahead Group in June 2018, which has already included a £1m investment in new ticket machines which accept contactless payments while improving journey times as a result of faster boarding.