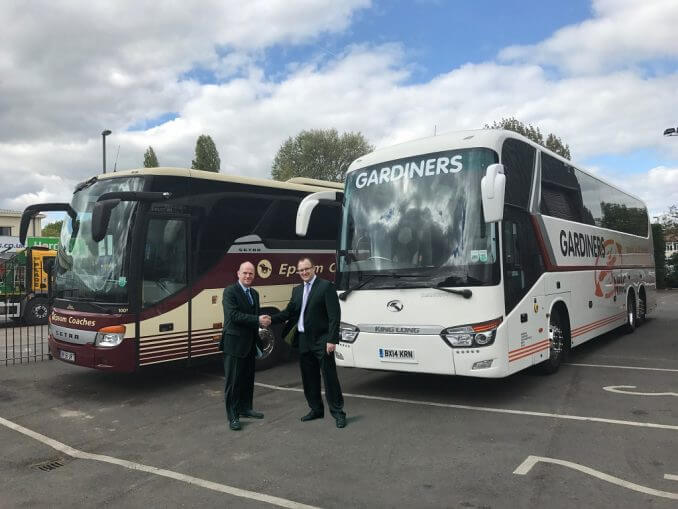 Morpeth-based Gardiners NMC has completed a deal with Epsom Coaches to continue operating the latter's holiday and day excursion programme when Epsom Coaches closes at the end of June.
The deal also sees Epsom staff Melanie Cox and Alistair Scott joining Gardiners NMC, along with reservation staff and two coaches.
Gardiners NMC Managing Director (MD) Adrian Smith (pictured, right, with Epsom MD Steve Whiteway) says: "While the Epsom Coaches name will be no more, we are proud to expand and our new office in Epsom will be run and operated by the former Epsom Coaches team."
Epsom Coaches customers have been informed and the same phone number will be retained.
He adds: "We have already put a large selection of the tours back on sale and existing bookings have transferred to Gardiners NMC."