Brighton and Hove and Metrobus has trialled what is believed to be the first commercial application of a hydrogen fuel-cell electric bus. Can it unlock more than just zero-emissions travel?
If it did not say 'fuel cell electric vehicle' (FCEV) on the side, chances are that few people on the street would recognise the Wrightbus Streetdeck FCEV in Brighton and Hove's Newhaven depot as being any different to one of its diesel buses. That is a strength – ask Wrightbus Head of Advanced Technology Brian Maybin, and he will tell you that parts interchangeability is undoubtedly a benefit.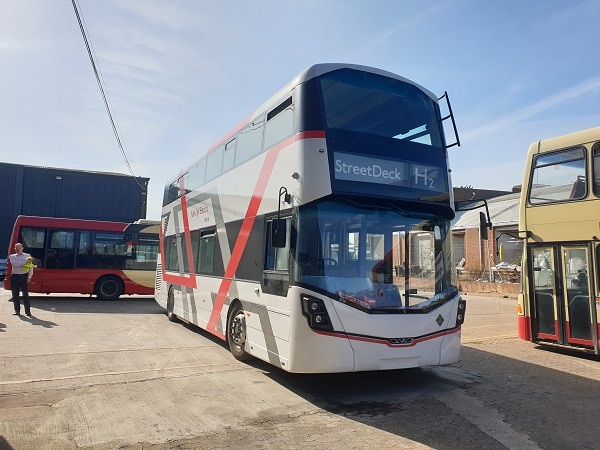 The company continues to demonstrate the capabilities of this zero-emission (ZE) vehicle to a variety of excited stakeholders around Crawley and the south coast. It is significant – believed to be the first commercial application of hydrogen fuel cell technology for buses – and it may very well prove to be the panacea to long-range ZE travel for the industry. Here is a vehicle that can closely match the fuelling profile of diesel, perhaps even outstrip it on range (claimed range is 270 miles), and provide a more responsive driving experience – while dispelling tailpipe emissions.
The first intended batch of vehicles are the Fastway Crawley 12m single decks, onto which additional capacity onto which additional capacity tanks can be fitted – meeting the longest duty cycle on that route of 370 miles.
A procurement process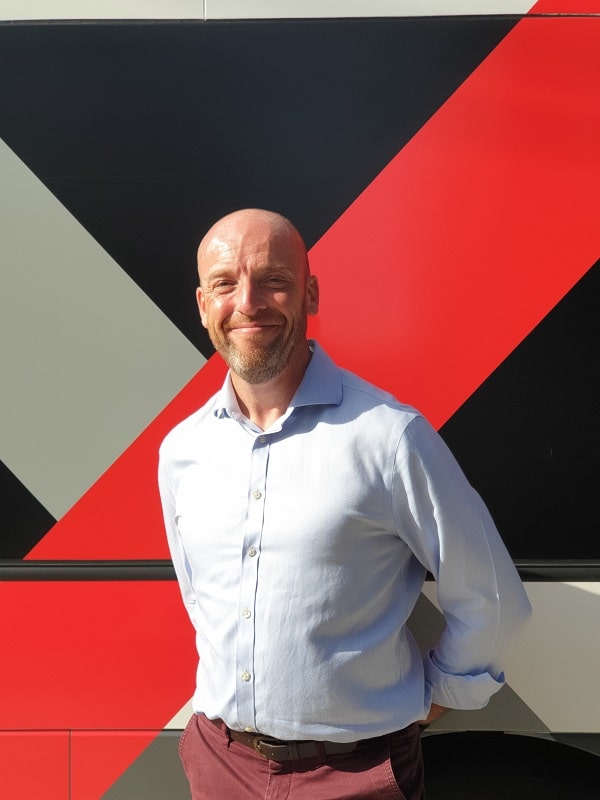 The journey is not yet complete, though the horizon is bright, according to Head of Innovation Strategy at Brighton and Hove and Metrobus, Patrick Warner. The UK bus operator is the first of its kind to publicly set a ZE goal by 2030 for its fleet of almost 500 buses, in line with wider net zero carbon goals from stakeholders.
As part of a European Union (EU) project to pool orders from cities across the UK and Europe to drive prices of vehicles and infrastructure down through economies of scale, Brighton and Hove and Metrobus has established a business case for its first 20 FCEVs. It includes £2.9m in support from the EU's Fuel Cells and Hydrogen Joint Undertaking Joint Initiative for Hydrogen Vehicles across Europe (FCH JU JIVE) Project, as well as £4.3m from the UK government's Ultra Low Emission Bus Scheme – as well as a contribution from Gatwick Airport towards refuelling infrastructure, an incentive to reduce emissions across the airport campus in future years.
The JIVE project's aim to make hydrogen commercially viable for operators has already halved the initial £1m purchase price per vehicle – and its ambition is the largest deployment of FCEVs across Europe to date. Mr Warner believes the price of FCEV bus may well be on par with diesel within five years.
Not just about hydrogen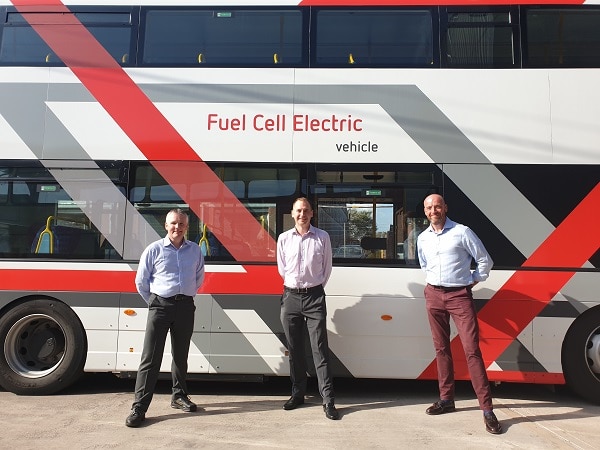 Aiming for a ZE fleet by 2030 is only part of the story. The move to hydrogen for Brighton and Hove is about more than removing tailpipe emissions – it is a hook for local authorities to encourage better initiatives and schemes to favour bus priority, reduce congestion and make the most of the burgeoning technology.
During trials around Newhaven, one thing became painfully apparent to those onboard: The bus was conspicuously limited by the surrounding traffic.
This is an issue that has not gone unnoticed. "I've been articulating the senselessness of putting ZE buses into this sort of traffic for years," Mr Warner says.  "This is not delivering the benefits it could to the community, it's not improving bus journeys, and we've had to buy extra buses to deliver the same service which is completely unsustainable." Crucially, then, hydrogen is not encouraging modal shift. But that can change.
The attractiveness of hydrogen to stakeholders is behind Brighton and Hove's desire to work with partner authorities that match their own ambition for the technology and to support it with a reallocation of road space. "That can be as simple as a line of white paint," Mr Warner says, and a compelling argument in Brighton has shown that nearly half of all commuters going into the city occupy just 3% of the vehicles – or, buses.
And if Hydrogen proves compelling enough that local authorities grasp the opportunity of modal shift, it can potentially solve problems highlighted by coronavirus COVID-19. "The pandemic has revealed we're a fairly unfit nation, and it's important to highlight the damage done by poor air quality from congestion," Mr Warner explains. "Buses have a huge role to play, and changing travel habits is vital. Active travel corridors, walking and cycle ways alongside fast bus corridors begin decarbonisation on a larger scale and give motorists an attractive alternative to driving in the car."
Onboard experience and ease of use is also crucial in modal shift. For the latter, Brighton and Hove has used smart cards and multi-operator ticketing. Hydrogen fuel cell-electric looks set to solve the former, with cooler vehicles in the summer, and a quieter more comfortable ride for passengers. Users are also more likely to extol the virtues of ZE transport.
Almost there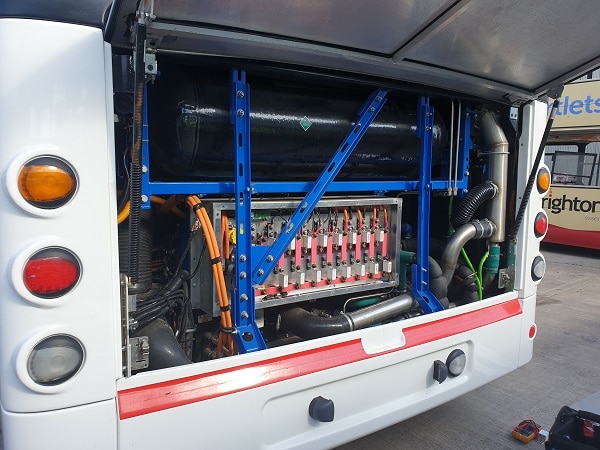 Positive movement on fuel availability and price has been encouraging, however for Hydrogen's full benefits to be unlocked Mr Warner stresses that legislation must keep up with the new technology. "BSOG is still proving a barrier. It can be tweaked very slightly to extend the current low-emission diesel rate to all ZE technology. That would suit us for hydrogen, but if we turn out to be wrong and battery-electric technology jumps forward, it will not penalise them either."
With other manufacturers exploring FCEV options in the UK, Brighton and Hove welcomes collaboration. Through its work with Wrightbus it has proved hydrogen is capable of the most demanding routes – fully laden dual carriageway speeds and hilly inner city driving to winding rural routes. From this it is sharing data to inform manufacturers, so that the technology being designed is fit for purpose, even in the most extreme environments.
Brighton and Hove's ZE ambition is a huge jump to make. But as Mr Warner says, aiming high is the only way operators will know what is possible. "Who knows whether anyone will achieve it. But if you don't at least aim for it, you definitely won't."