Scottish operators have revealed their experiences of resuming home-to-school transport in the wake of COVID-19. Working closely with local authorities is key
Risk assessments, stricter hygiene and thorough cleaning measurements in place, schools in Scotland were required to re-open full-time from 11 August.
With the rest of the UK schools set to follow next month, routeone spoke with Scottish operators about their experiences resuming home to school transport, the public response and openness to using public and dedicated home-to-school transport, and how operators in Scotland have worked with local authorities to safeguard the health and wellbeing of their pupils.
First work in months
With firms across the UK anxious to return vehicles to the road, for many coaches home-to-school transport will be their first use in months. But the landscape of home-to-school transport in Scotland suggests that, while the transition has been smooth, it has not been as simple as returning to the norm before coronavirus COVID-19.
East Lothian operator Prentice of Haddington reinstated school timetables on 7 August. In total the operator transports around 300 pupils per day to and from 10 schools. That number varies slightly day to day, with some parents still choosing to take the children themselves. "There's still a little bit of uncertainty around the return to public bus services," warns owner Ross Prentice.
But the vast majority of pupils have returned to the buses. The start of the school year always means changes and the bulk of the home-to-school passengers are primary education children. Ross estimates that 95% of pre-coronavirus COVID-19 numbers have returned.
That indicates there has been less anxiety around the return to shared transport than some might expect, and Ross agrees. "We've had a lot fewer enquiries and concern than I initially expected," he says.
Ross acknowledges it won't be the same for every region. Prentice lies far enough east that it is largely divorced from the urban sprawl of Edinburgh and Glasgow, safeguarding the company from some of the problems experienced in major cities.
Anticipating everything
Despite the return of school children, the wheels have yet to turn on Prentice's coach fleet.
"Protecting the drivers has not really been feasible on the coach fleet," Ross explains. "While the buses have been running throughout the pandemic at reduced mileage, with flexible screens and mandatory face mask rules in place, the larger coaches aren't moving. Our contracts are for smaller vehicles, and with the awkwardness of fitting driver screens, it doesn't look like we'll be running any of them until next year."
Communication has been a process, with Prentice trying to raise awareness of its new timetables through social media, newspaper ads and local community radio stations. Short of writing each of its passengers a letter, it can not do much more, and is still encountering problems in getting the message out. There been much planning and preparation elsewhere to ensure coronavirus COVID-19 has a minimal impact.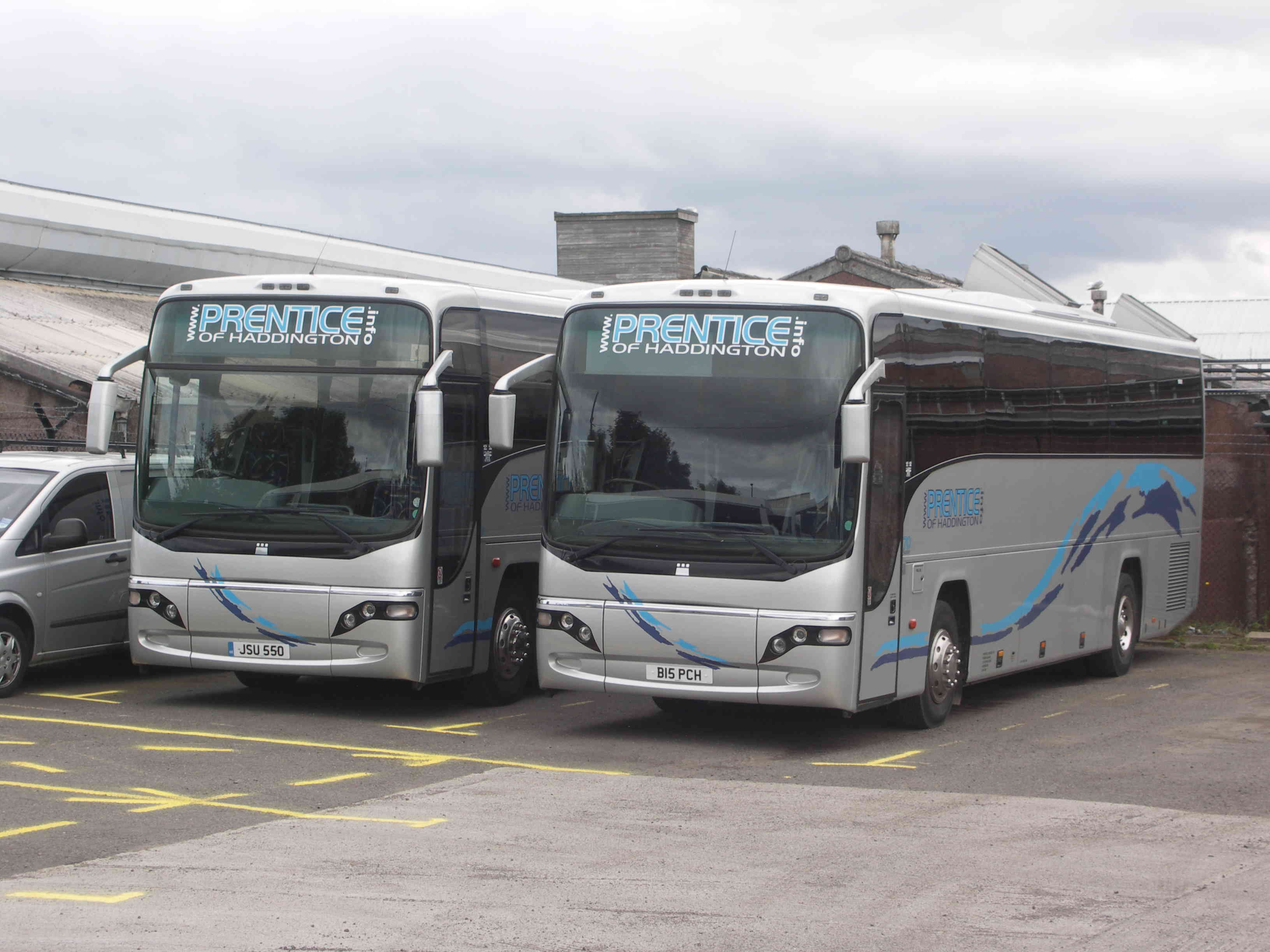 "You can't be too safe," Ross says. "We put as many things in place as possible to negate all the potential risks that we could, Local authorities have taken a firm stance, which has helped. The face covering rule is a good idea and has saved us a lot of issues further down the line."
Thinking of every single that that may go wrong (and assuming it will) has been the company's line these last few weeks and fingers are crossed that the march to normality continues unabated.
Interestingly, social distancing has not been necessary on dedicated school transport and has not been enforced in schools either. What Prentice and other operators did have to tackle was the problem of the requirement for all dedicated home-to-school transport in Scotland to be equipped with seatbelts, a problem for some larger operators, which were operating buses not equipped to meet that demand.
A decision to split passenger space on public service vehicles into 'public zone' and 'pupil zone' has 'made a big difference', Ross adds, in accommodating for the return of schools. Placing students at the back of the vehicles on quiet runs and allowing for a social distancing gap between pupils and members of the public has been well received with a number of operators, though how the rules on social distancing in such a scenario will be enforced in the rest of the UK remains to be seen.
A final point for which Ross counts his blessings is that the age-old notion of keeping work varied has certainly shown its worth. Not showing a total reliance on private hire has been a safeguard.
But other operators find business is balanced differently, and there are no small number keen for private hire, the backbone of their work, to return. Whytes Coaches of Newmachar, around 10 miles north-west of Aberdeen, has found returning vehicles to educational work has been a relatively smooth process, but it has not been the long-awaited relief for the business that others might be experiencing.
Director Jason Carrison praises the ease with which the company has been able to work with the local authority, but acknowledges that the small amount of schools the company works with have historically been supplementary work for the winter. "It helps, but we need private hire to pick up and groups to come back. But that won't happen until social distancing is eased, and we're anticipating nothing until 2021."
Frustrating those hopes further was the announcement and recent extension of a local lockdown in Aberdeen, just as the green shoots of future tourism were beginning to show.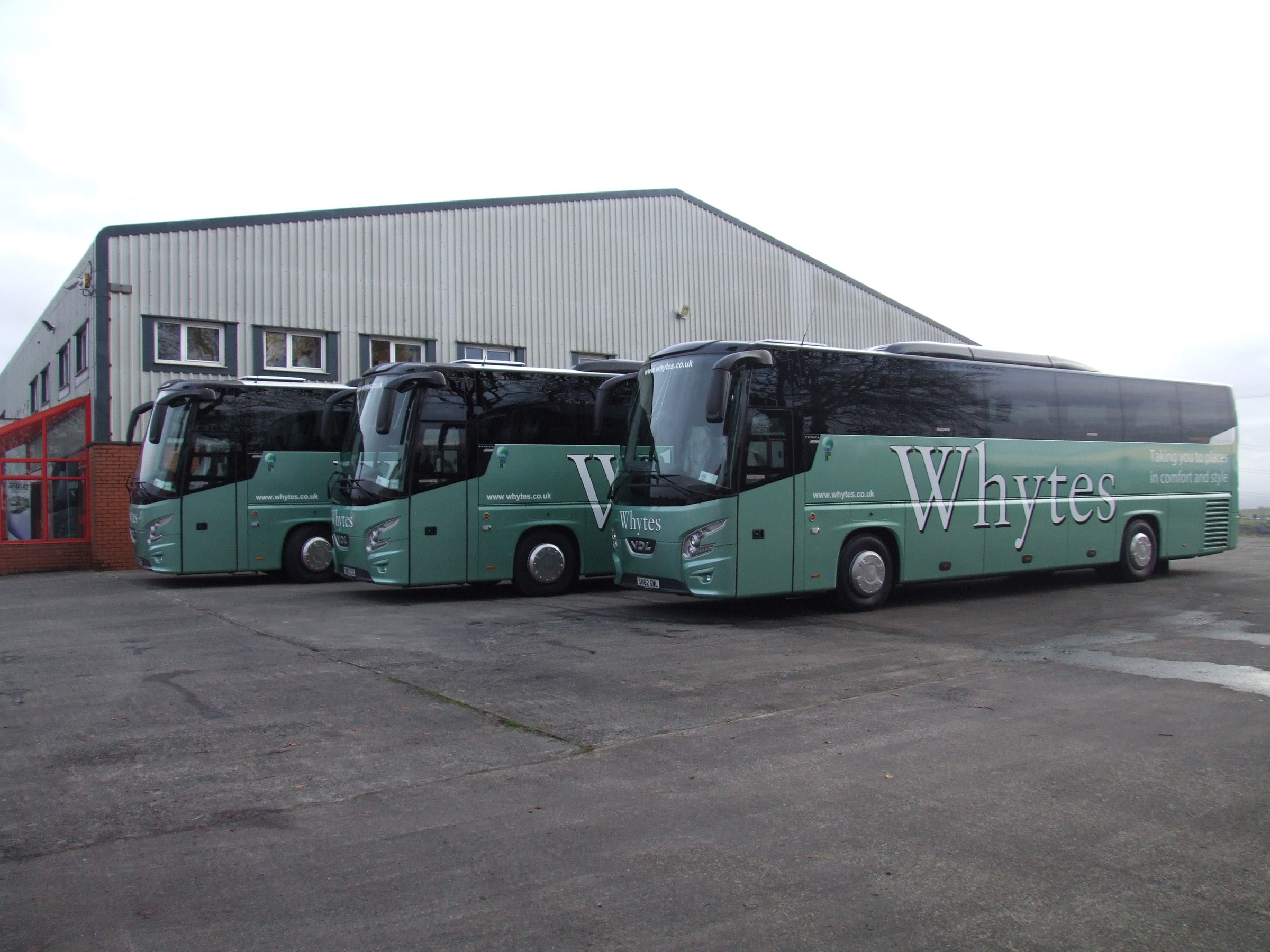 When things go smoothly
In Cowdenbeath, Bay Travel paints a different picture to Prentice and reports no frustrations with returning coaches to educational work. It has put eight on the road and says there have been 'no issues whatsoever', but cannot say at this moment if the numbers of pupils have returned to pre-pandemic levels.
Owner Iain Robertson stresses the important of hygiene in allaying any fears when it comes to returning vehicles to the road. The vehicles are deep cleaned between schools and every time they are returned to depots, drivers are supplied masks, gloves, wipes and hand sanitisers are placed throughout the vehicles.
With no physical distancing on board, Iain says the main focus is ensuring vehicles aren't full to capacity. Most conversations with parents have been routine, with most looking for clarity on procedures – which the local authority has helped with. "Fife Council has been very hands on between ourselves and other operators, and guiding us on the procedures that we do. We explain that to the parents, and they're happy enough," he says.
Any safety issues are directed to the local authority, including one in which a parent expressed concern over whether the windows on a 70-seater coach could be opened.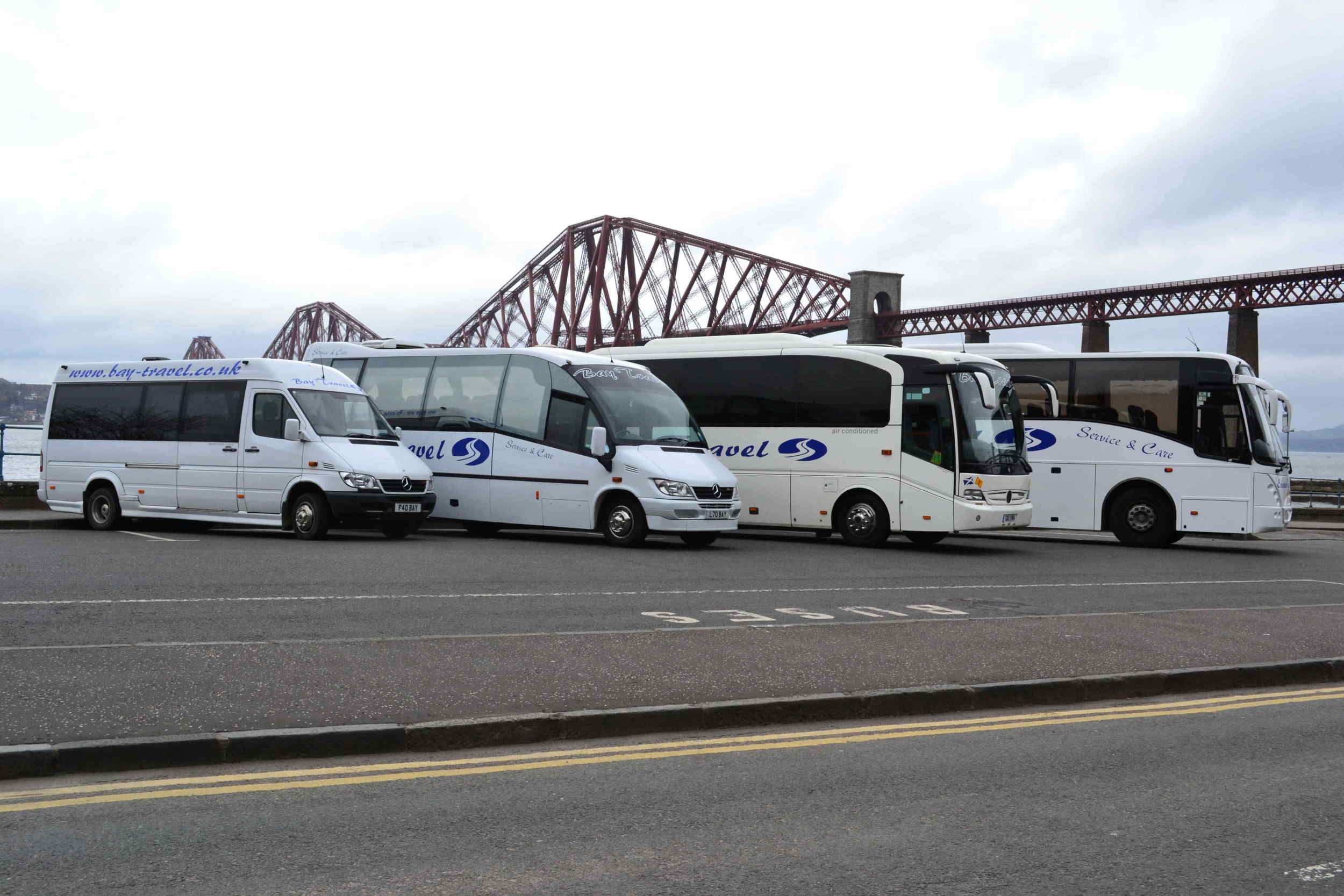 Notwithstanding those minor concerns, Bay Coaches is the ideal scenario for any operator returning vehicles to home-to-school work. Echoing the sentiments of Prentice, he too warns operators across the rest of the UK to take every precaution.
"Sanitise and keep your coaches clean," Iain says. "The last thing you want as an operator is to be blamed for anyone contracting the virus on your coach. Make sure everything is to the highest specification and hopefully, like us, you will not encounter any issues."