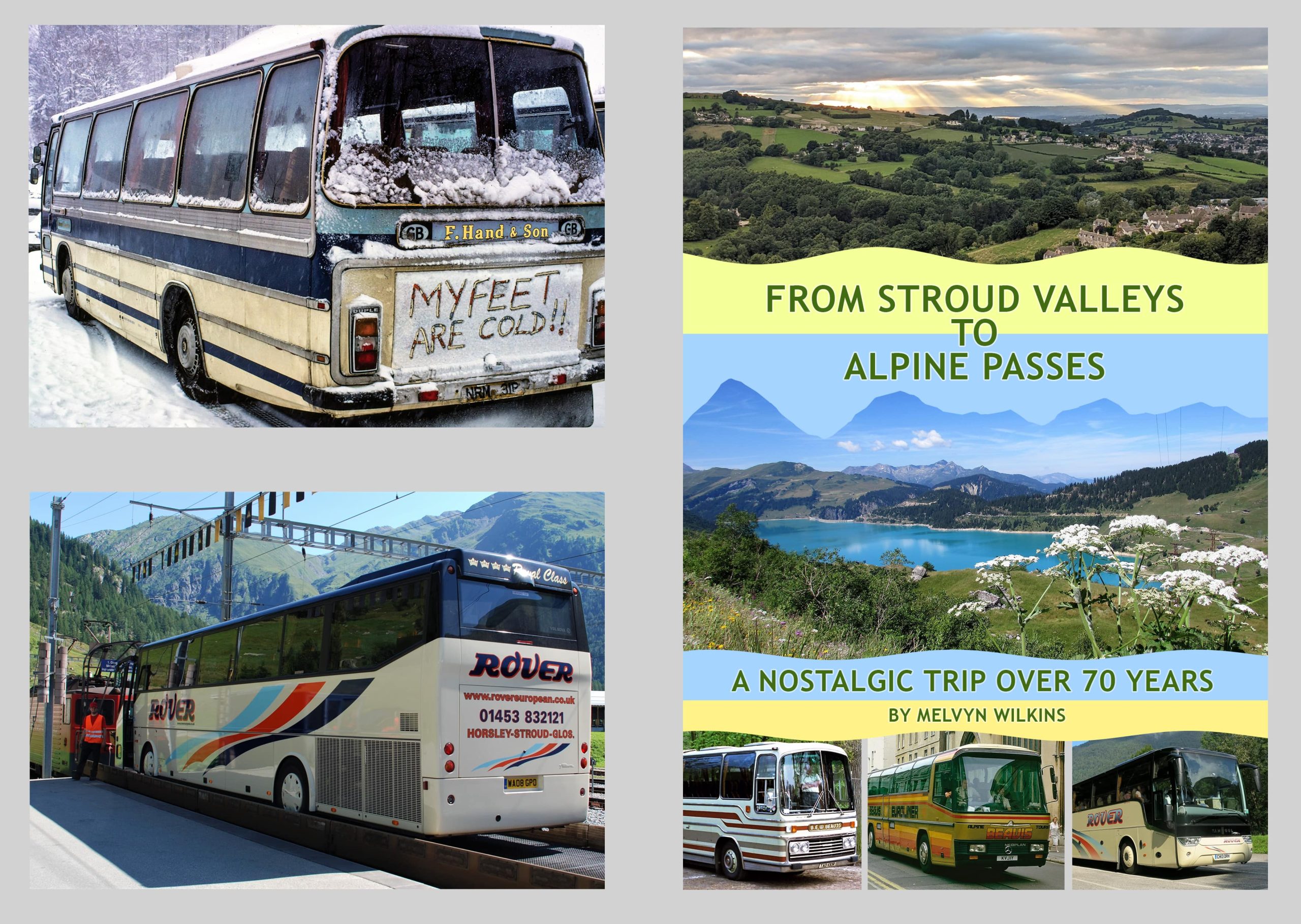 On Thursday 8 November2012, you carried an article under Retrospective: Beavis Coaches (which ceased trading on 31 March 2013). On Tuesday 1 September2020 you reported the closure of Rover Coaches, brought about by the pandemic.
I have just written a book detailing the 70 years of these two Gloucestershire operators, both well respected and maintaining high standards throughout. Entitled From Stroud valleys to Alpine passes, it is not a particularly technical publication, but more a nostalgic trip down memory lane, with stories, anecdotes and photos being provided by individual travellers, as well as those from many coach enthusiasts nationwide.
In 1965, at just 12 years old, I was about to go on a great adventure. With my parents and sister, we went to Switzerland with Beavis. Over the next five years or so, I travelled almost annually abroad with Beavis and worked for it in school holidays – mainly cleaning coaches!
Then in the 1970s, a group of local Stroud scouts and leaders would travel to Switzerland around the new year on an annual skiing holiday. These trips were undertaken in several minibuses, mainly owned by scout groups and private individuals, one of those belonging to David Hand of Rover Coaches. After several years this gave way to the trips being undertaken by Rover Coaches, but how to get the number of drivers required for such a venture was problematic. As I was a Venture Scout leader on these trips, the suggestion was that I should become a second driver, but first I had to get a PSV licence.
David taught me and got me through my test, and thereafter I too became a part-time driver for Rover. I drove in the winter to Switzerland on two occasions, in 1979and 1980, and for a further 10 years or so throughout the UK.
Photographs and memories from these trips have encouraged me to write this book, a lasting tribute to two well respected and loved travel operators. Meticulously researched, I hope to give an insight into the rise of tourism, and particularly coach travel, for the people of the five Stroud valleys and further afield. Complete with photos (some taken by holidaymakers from attics, or under the bed, so not always good quality) and numerous quotes from those who used them.
As the number of coaches in David's fleet increased, parking at the Horsley garage started to become a challenge at times. Not made any easier as the council decided to put railings on the pavement outside the school opposite. The lights in the yard were not the brightest, and one wet and dark early morning on my return from Bristol I shuffled backwards and forwards trying to reverse into a tight spot on the forecourt. After about five attempts the bathroom light in the house came on and the window opened. A bleary-eyed David shouted to me: "Are you going to park that or do you need me to come down and do it for you?" I parked it.
During this time, 54 PSVs were bought new by Brian Beavis, and only five second hand, and Brian always got his way if he needed changes or improvements.
It wasn't just about driving from A-B. A typical Saturday evening would be taking a local group to the Bierkellar in Bristol, sitting (sleeping) in the coach park until 0100hrs then picking them back up to take home. After perhaps a 'potty stop' on the way back, or worse, arrival back at the garage in Horsley meant having to refuel, check oil and water, empty ashtrays, mop the aisle, clean the inside windows and clear up any vomit. Typically rolling home between 0400-0500hrs… and bed.
The book is going to be 68 pages of glossy A4, with more than 100 photos. Attached is a draft of the cover. Available in February direct from the author: melvynwilkins@gmail.com