First Bus Managing Director (MD) Giles Fearnley has announced his retirement. He will be succeeded by Janette Bell of P&O Ferries, who joins the group in October.
Giles became MD in February 2011. In the last decade he has overseen the uptake of contactless payments on the group's buses nationwide, stronger partnerships, improved air quality and a commitment to operate a zero-emission fleet by 2035, with no planned diesel purchases after December 2022.
Janette will take up the position on 26 October initiating a handover process, having formerly served as Chief Executive Officer of P&O Ferries.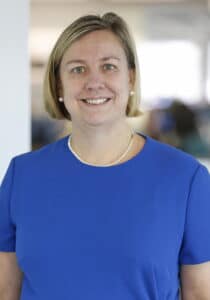 FirstGroup Chief Executive Matthew Gregory says: "I am delighted Janette Bell is joining us as First Bus Managing Director. She brings vast experience and a strong track record in creating and delivering successful customer and commercial strategies, making her the right person to build on the progress achieved so far as we work towards our ambition to be the partner of choice for innovative, sustainable transport."
Thanking Giles for his leadership, he adds: "His (Giles') leadership during the coronavirus crisis has helped ensure First Bus can continue to provide essential services and emerge from the current situation in the most robust position possible. We have all benefited greatly from his experience and knowledge over time, and he leaves with our warmest wishes for a long and happy retirement."
Says Janette: "I know there is a bright future for the high-quality, low-carbon services that we bring to communities across the UK. I look forward to continuing the work of the team as we provide better and simpler journeys for our customers, and create a stronger, successful and sustainable business for the future."
Giles adds: "It has been a great privilege to lead First Bus for approaching ten years. With the recent advances we have made in our innovative customer offering; strong partnership working with local authorities and now with our roadmap to a zero-emission fleet in place, it is the right time for me to retire and hand over to Janette who, with the help of our dedicated and hard-working team, will ensure that First Bus maintains its critical role in our communities for years to come."