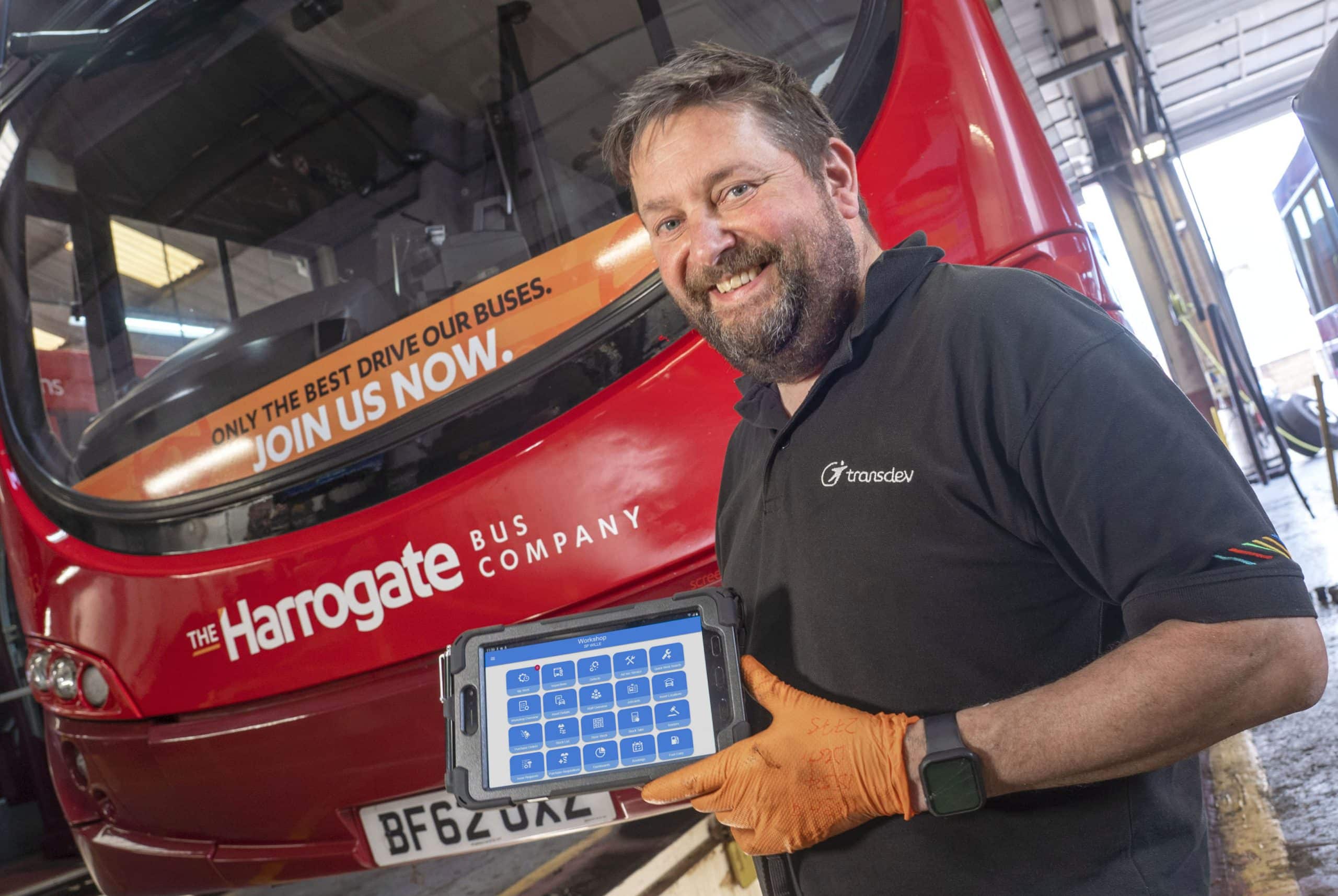 Transdev Blazefield is overhauling its maintenance operation with the fleet-wide rollout out Freeway technology. The supplier's platform will ultimately connect 700 mobile devices and a series of operational management systems to provide centralised control of the operator's 550 buses. 
Freeway describes the software as "one of the most advanced digital systems in the UK." It uses artificial intelligence to automatically calculate optimum job scheduling and resource allocation based on live data feeds from drivers, workshop technicians and other staff equipped with mobile devices.
Freeway will be integrated with "a raft of systems" already used by Transdev Blazefield, including those for operations, finance and fuel management. 
The operator has initially rolled out Freeway technology at its The Harrogate Bus Company subsidiary. It plans for the software to be live across all its operating centres by the end of 2022. Freeway will gather data daily from 550 on-bus units and 150 devices across the engineering function. With Transdev Blazefield it will see an estimated 200 users.

In Harrogate the system was adopted as a proof-of-concept exercise, with Transdev Blazefield Operations Director Vitto Pizzuti saying that the rollout "went very smoothly" over a full introduction period of three months. He credits commitment from Transdev's Harrogate team and Freeway for that achievement. 
Freeway will also be used to automate stores and purchasing by the provision of a digitised and centralised solution. It will automatically assign authorisation levels allowing purchase order approvals based on order value and seniority. 
Adds Mr Pizzuti: "By centralising stock control and purchasing, we foresee significant savings. Freeway will allow us to dramatically reduce administration, control quality, secure better deals through corporate purchasing, and share stock among the group. 
"With Freeway, we can look at trends, set up KPIs to track performance, and better manage warranty claims. We will be able to challenge suppliers if they are not delivering, something we could not do before as we did not have the information."