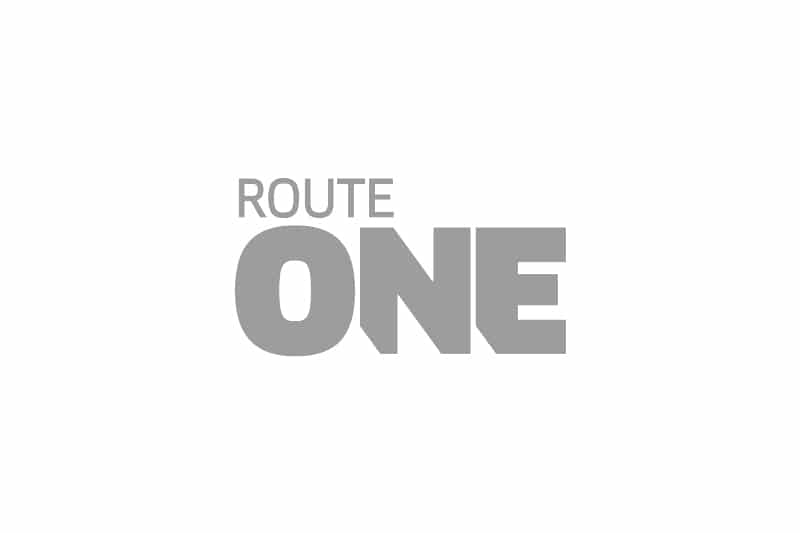 Operators that run Varios have been gnashing their teeth ever since Euro 6 arrived about what would be the natural successor to the popular model. One thinks that it has found it: The Otokar Navigo T
Does a midicoach that packs 37 seats into a footprint smaller than that of a Mercedes-Benz Vario, and that has a reasonable amount of underfloor luggage space, sound appealing? If so, the Otokar Navigo T may be worth examining.
That's not merely the advice of routeone. It comes from Gary Scougall, MD of award-winning Dunbar operator Eve Coaches, which earlier in 2017 took a Navigo T from supplier Minis to Midis.
"I was looking for a Vario replacement that can tackle country roads, hills, and other aspects of operation the the Mercedes-Benz handled very well," he says.
"We looked at a number of products, but it kept coming back to one thing. They were too big. I wanted a minimum of 33 seats, because that accommodates a class of children along with the teacher and teaching assistant."
After looking at other models, a Navigo T demonstrator made its way to Dunbar. "I drove it a lot, and the more I did, the more I liked it. It was the right size, and it has the right approach to the job that we had in mind. It's not a touring coach, but it is a workhorse."
Manoeuvrability of the Navigo T also comes in for praise, and Gary says that it can handle all of the school routes that Eve operates with either Sprinters or Varios.
Minis to Midis has already sold 15 Navigo Ts in Britain, and it has more on order for stock. Another thing that goes in its favour is its retail price, which is a shade under £120,000.
Gary adds that while the Otokar is not perfect, it is suitable for a variety of work. Its fuel returns are proving to be good, too; on rural duties with little motorway driving it is turning in 16mpg, and experience suggests that 18mpg is possible on longer journeys.
"I have no regrets about committing to Otokar. If Minis to Midis and the factory take on board the feedback that I have given, I believe that they have the potential to sell many more in the UK," says Gary, who kindly made the Navigo T available for a routeone Test Drive.
Build
Key to the Navigo T's appeal to Eve is its compact dimensions. It is 8.40m long, 2.27m wide and 3.28m high, and it has a wheelbase of 4.52m; it weighs in at 7,477kg unladen and has a GVW of 10,500kg.
The four-cylinder, 4.5-litre Cummins ISB engine is mounted immediately behind the front axle and a Telma retarder is mounted mid-way between the Allison 2200 six-speed automatic gearbox and the rear wheels.
Placing the ISB where it is gives benefits at both ends of the Navigo T.
The entrance is a typical coach-style one without the compromise that comes with a front-engined layout, while at the rear, a large boot with a top-hinged door complements side locker storage on the nearside only.
Space on the offside is taken up by the centre emergency door, the exhaust and the AdBlue and fuel tanks, but Otokar has done a clever job of making as much as possible of what is available.
The luggage area extends over the chassis rails, meaning that around two-thirds of the vehicle width is available for storage. Coupled with the boot, that gives ample space; Gary reports that a recent airport transfer of 28 passengers and luggage was handled with ease.
Clearance at both ends is good, and there is no danger of grounding. Steel suspension is at the front and air at the rear.
Passenger access
A plug door is fitted, although both it and the entry stairs are comparatively narrow thanks to the set-forward nature of the front axle.
Two internal steps take passengers to the platform and one more to the flat gangway, but they are very deep, and Gary believes that their number should be increased to three.
Examination from beneath the coach shows that there is nothing physically preventing that alteration, and Minis to Midis is hopeful that Otokar should be able to incorporate it in the future.
Handrail styling around the entrance is a contrast. While provision is good, the two rails on the left are finished using a carbon-effect black covering with a discrete yellow inlay; those on the right are entirely yellow.
That will be modified on future deliveries and all will be to the former style.
Despite the reasonable climb up to the aisle and the Navigo T's modest height, there is still more than 6ft of headroom throughout.
The luggage racks act as useful hand-holds when moving around the cabin, and all seats have a vertical handle at the aisle-side corner.
The emergency exit has two fold-out steps below it, but the design does not prevent attempts to shut the door when they are extended.
As a result, Eve's coach has already sustained minor damage to the door skin. Improvement in this area would be worthwhile.
Passenger comfort
The 37 seats are from Sege, and they are finished to a surprisingly high quality given the purchase price of the Navigo T. They are covered in red fabric with leather inserts, including within the padded 'wings', and while they are naturally narrower than seats in a full-size coach, they are nevertheless comfortable.
All have drop-down tables and three-point belts, while aisle positions come with slide-apart functionality, mitigating the otherwise compact layout.
Legroom is more extensive than may be expected, and with grey curtains fitted, the overall ambience of the coach is pleasant. It is further benefited by wood-effect flooring.
Another premium fitting is the entertainment system, which is a Bosch Professional Line unit that comes complete with a front-mounted monitor.
Further passenger amenities include a comprehensive heating and air-conditioning system. An Eberspächer auxiliary heater is also fitted, and coolant is passed through radiators before being fed to the saloon via fans and floor-level vents.
Standard passenger service units are present, and blue LED lighting is also within the underside of the luggage racks. Two roof-mounted full-length strip lights are present, and they have two brightness levels.
Despite the engine's location, aural intrusion into the saloon is insignificant even under full load.
Equally, floor vibration is not detectable around the front rows of seats, and regardless of the front steel suspension, the imposed load means that ride quality is excellent here.
Driver comfort
All is good for the Navigo T's driver, and the cab is reasonably-sized. An air-suspended Grammer seat is fitted, and like the courier's position, it matches those in the saloon.
The larger rear view mirrors are electrically-adjusted, while the nearside gullwing arm has two wide-angle panes; on the offside, there is one. Additionally, the internal mirror is large and it gives a good view of the saloon.
Gears are selected via a standard Allison push-button unit which, like the handbrake, is beneath a two-piece signalling window. The latter is split vertically, and both halves open; the front one is heated.
The dash binnacle is well laid-out and clear, and both the steering wheel and the seat adjust to accommodate even the biggest drivers. The pedals are a little further back than may be expected.
Visibility is excellent thanks to narrow A-pillars, and the offside B-pillar is ideally placed to give a good view over the right shoulder. The view to the nearside is also unobstructed.
Switch layout is a little haphazard. All are rocker-type, but four are on the vertical area of the ledge beneath the signalling window, and they can come into contact with the driver's leg.
Additionally, heater controls are too low down to be easily seen from the seat, although when accessed they are easy to understand.
Performance
The small Cummins develops 180bhp and 700Nm of torque. Performance is nevertheless reasonable, although the Allison gearbox is sometimes over-keen to change up.
Ratios are closer at the top of the 'box, and as a result the Navigo T is happy to cruise on a flat road at 40mph with the tachometer showing 1,100rpm in top gear. At the limited speed, the engine is turning at 1,750rpm.
Hill climbing is good considering the modest torque figure, and on a reasonable incline on the A1 north of Dunbar speed dropped by only a few mph when travelling lightly laden. Acceleration is brisk and the Otokar's driver will find it easy to fit into gaps in traffic thanks to a prompt response.
The engine's position gives excellent roadholding. The steering is light but still very precise, and a driver unfamiliar with the Navigo T will quickly become accustomed to it.
To echo what Gary says, where the coach truly excels is on rural routes. An unplanned diversion gave rise to a trip along a single-track road, and the Otokar is at home in such environments.
Its road manners breed confidence, and its narrow width allows the Navigo T to pass without contacting hedges or overhanging branches. It is equally capable in Dunbar's narrow residential streets, where in such an environment it shares much from a driving perspective with a large van.
Brakes are excellent, and a very smooth stop is possible in conjunction with the stalk-activated Telma. Combined, all of these attributes make the Navigo T one of the easiest coaches on the market to drive. Doing so is utterly simple in every way.
Verdict
The search for a true Vario replacement is about to enter its third year, and many manufacturers have offered what they believe to be the solution.
Otokar's is at least as competent as any other, and barring the odd hiccup, the Navigo T has settled well in Eve's fleet.
"Otokar has created a coach with many attributes that work very well," says Gary. "One or two areas require a little refinement, but it comes with a high standard specification, and as long as the various suppliers talk to each other, I hope it will continue to work for us."
Eve bought its Navigo T primarily for school duties, and it handles rural roads well. It is also competent on higher-speed work, and compact dimensions mean that it is a useful tool in urban areas with tricky access.
Gary adds that the Otokar's finish suggests that it will enjoy a long life, and access from below to driveline components is good. He has an open mind on whether any more will join Eve's fleet, but they may do.
The Navigo T is a modestly-sized yet well-appointed midicoach that will create a positive first impression among passengers. Drivers will also like it, and the use of Western components gives an assurance of good reliability. If you're in what was the Vario's market, it's worth a look.