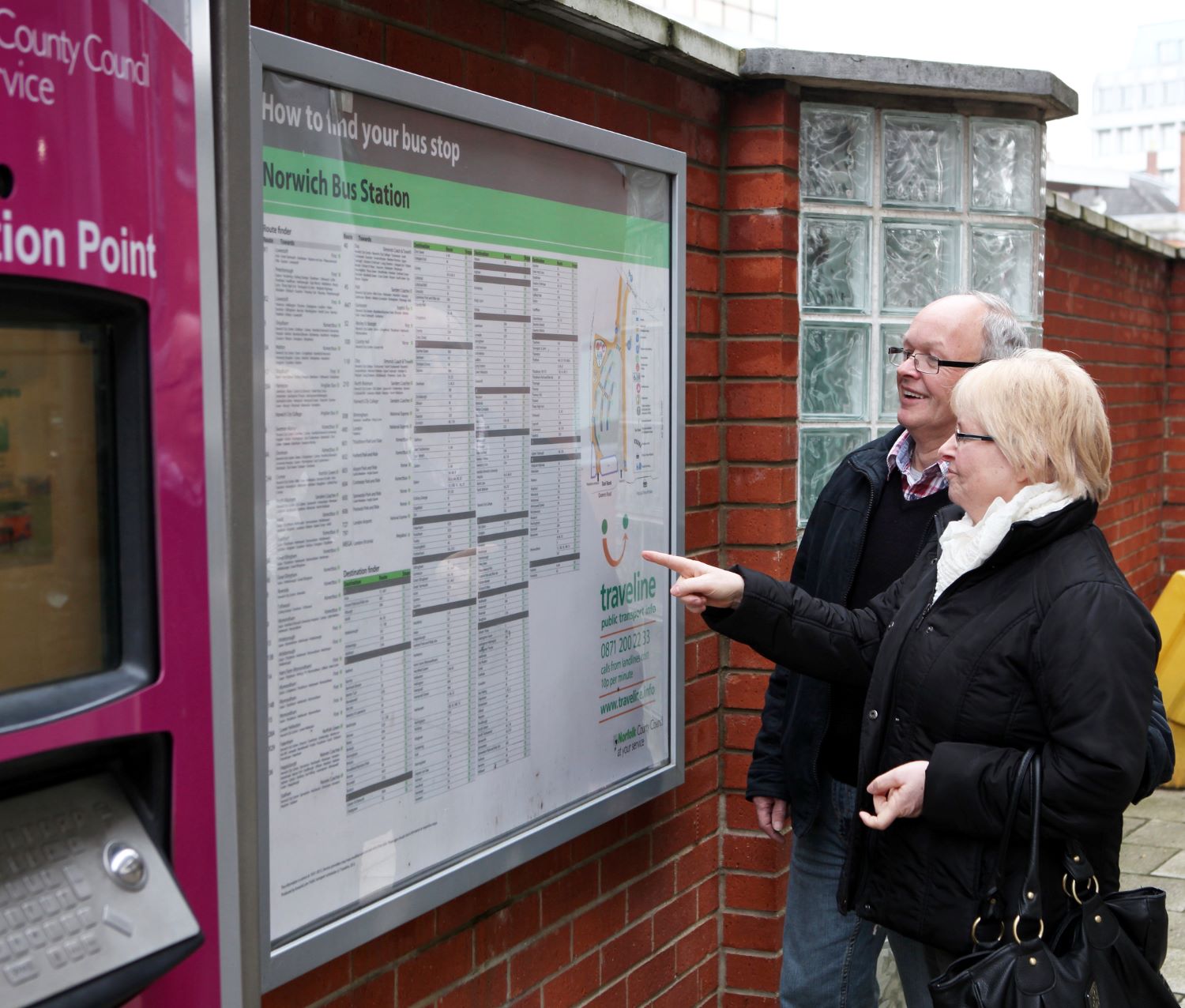 Around 1.5 million passenger with little or no internet access are being disadvantaged when it comes to public transport such as buses, according to a new report from London TravelWatch.
Among the findings of the research paper "Left behind Londoners: Digital Exclusion and Disadvantage in London transport" is that printed information at places such as bus stops was often difficult to read.
The authors' survey indicated 16% of Londoners "had been unable to buy a
ticket without a smartphone or internet connection, which had stopped them from travelling".
It also found 20% of Londoners who responded to the online survey said they had paid more for travel because they could not buy a ticket digitally.
In the report, the independent transport watchdog defines a "digitally excluded" person as someone who is "unable to, or chooses not to, ever go online" and a "digitally disadvantaged person" as "somebody who does fewer than five activities online and uses mobile data once a week or less".
It said 69% of digitally excluded and disadvantaged people used the bus in London.
Respondents were surveyed as to various forms of assistance used by public transport users in the capital. It found 16% of the digitally disadvantaged used poster or leaflet maps for bus, tube or train and 20% of the "digitally included" used these. Another finding was that 15% of the digitally disadvantaged used poster or leaflet timetables for these forms of transport – compared to 21% of the digitally included.
Even among the digitally included Londoners, 53% use non-digital assistance to help them
when travelling.
The report says: "The bus is the most popular mode of transport, as it is the most
accessible, and having a driver you can talk to is reassuring. On the other hand, the bus is slow, and route planning is challenging to do with only offline information."
Among the general recommendations from London TravelWatch were that transport providers should make changes such as ensuring staff are visible, maintain non-digital options and make online discounts available offline.
The report adds: "Written information at bus stops and stations is essential and is accessible for most digitally excluded and disadvantaged people. However, the information
is sometimes difficult to understand since it is not consistent across modes of transport and stations. Complex information such as maps and routes are challenging for many, as the writing is small and the information is very dense."