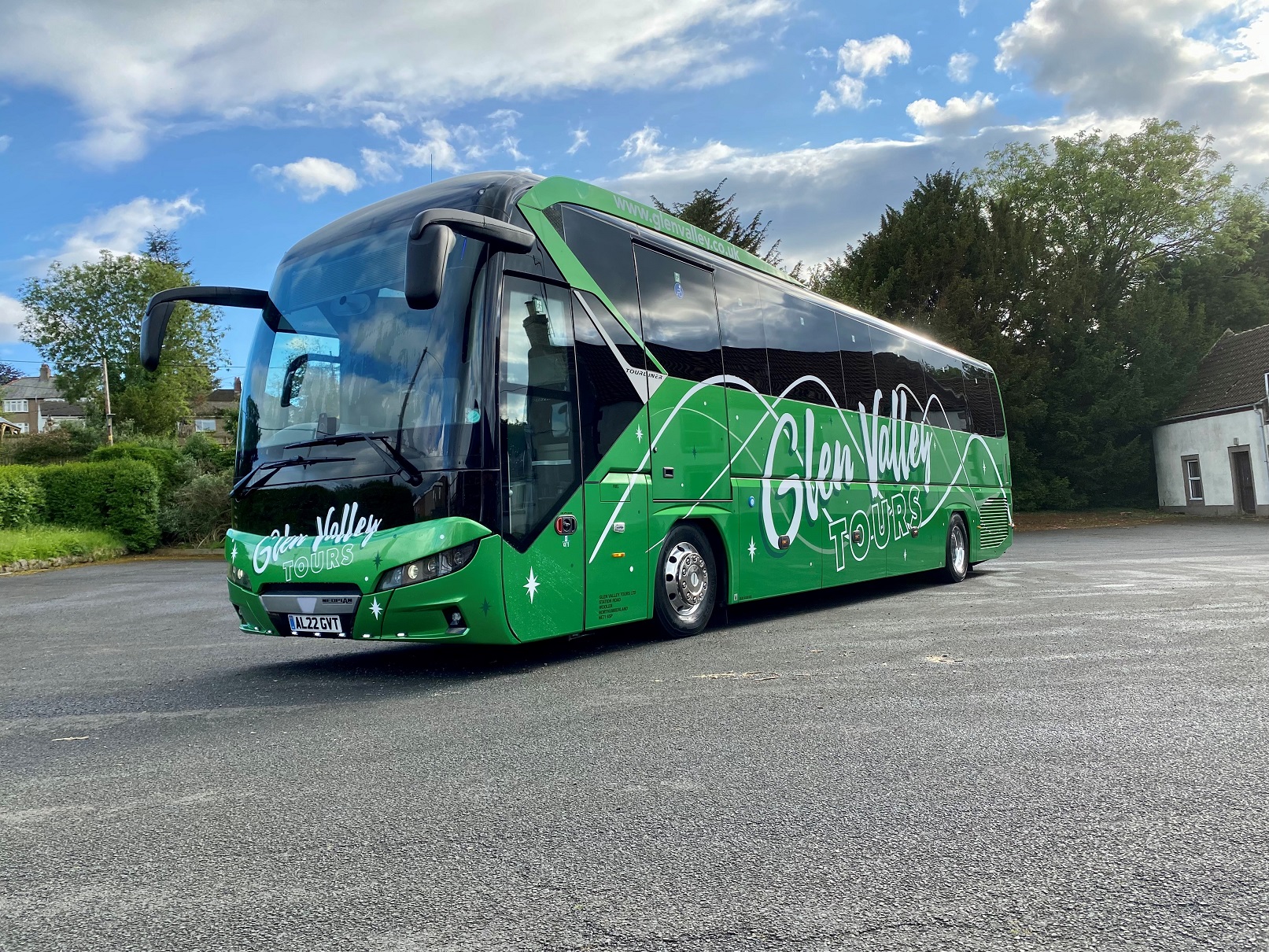 Glen Valley Tours of Wooler, Northumberland, has taken delivery of a PSVAR compliant Neoplan Tourliner P10, supplied by MAN Truck and Bus. 
The 13.1m coach carries the operator's distinctive metallic green livery, as applied by Meridian Coachworks of York. It has 57 Kiel Avance X seats along with space for two wheelchair users, who are catered to by a Hübner lift mounted above the front axle. 
Also part of the PSVAR specification are upgraded white Mobitec LED destination displays, while power comes from a D26 engine developing 430bhp driving through a ZF EcoLife automatic gearbox. 
Speaking about the delivery, MAN Truck and Bus Retail Sales Executive Chris Hunt says: "We are delighted to welcome Glen Valley Tours back to Neoplan. The versatility of this PSVAR compliant Tourliner means that it will be suitable for any type of work it may be needed for. The coach has already been put to use covering an extensive tour programme in Europe." 
In addition to running PSVAR compliant coaches, Glen Valley Tours also carries out conversion work on many different models to enable them to satisfy the Regulations.