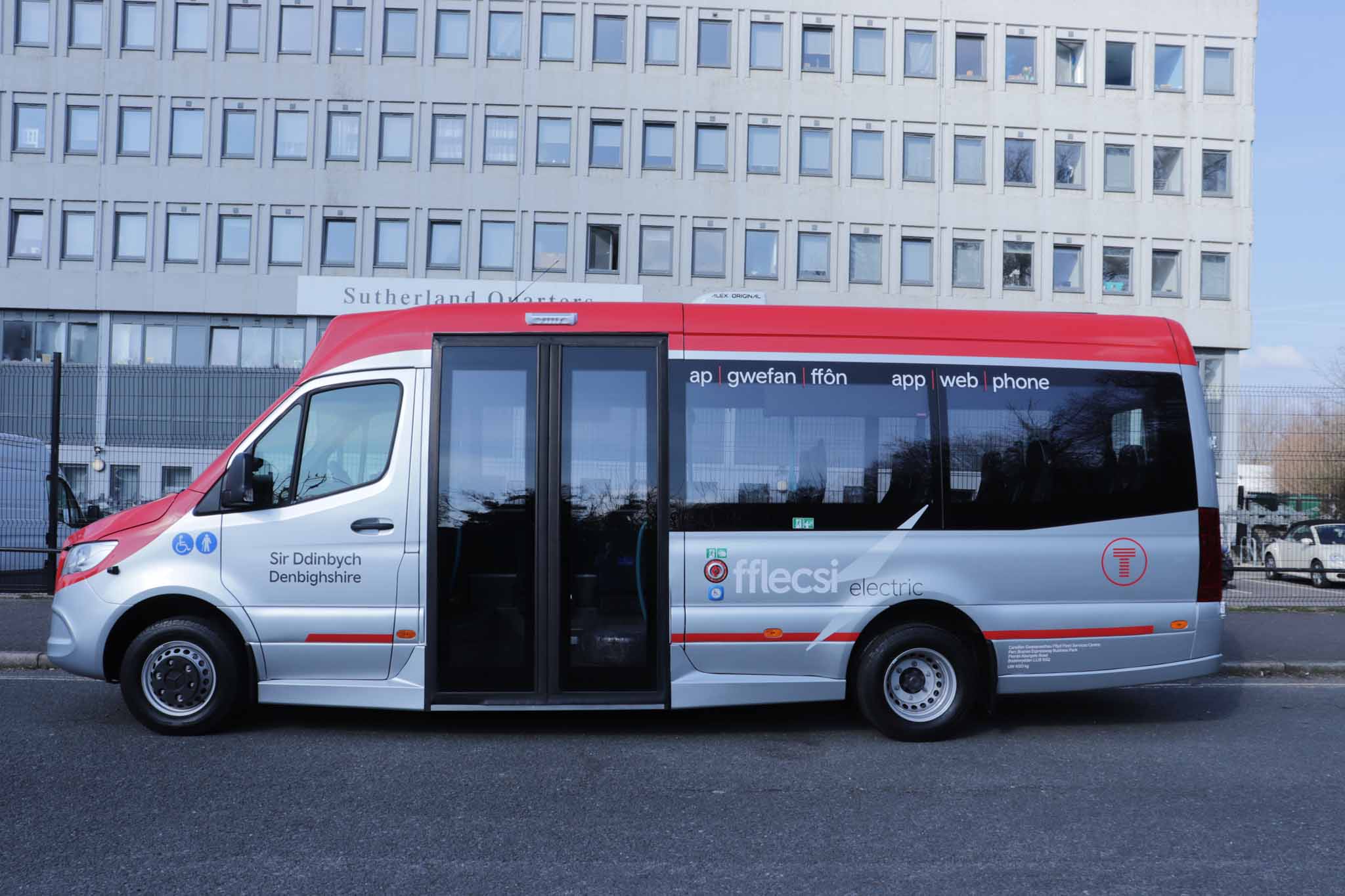 The Fflecsi demand responsive minibus product in Wales has welcomed its first zero-emission vehicle after an EVM e-Cityline battery-electric minibus was placed into service on an extension of the concept to Ruthin in Denbighshire.
Denbighshire County Council operates the 16-seater in-house under the brand Fflecsi Trydan, or Fflecsi Electric. In Ruthin, Fflecsi has replaced three fixed-route services in the town, but one Fflecsi journey in the morning will operate to defined times. Passengers using it will then use the demand responsive service to return. Introductory fares are £1.50 for any journey from villages into Ruthin and £1 within the town.
Purchase of the e-Cityline was made possible by the Welsh Government and the Welsh Government Energy Service. The battery-electric minibus will "provide useful feedback on the suitability of such vehicles in other similar situations and locations across Wales," Transport for Wales (TfW) and Denbighshire County Council say.
Other Fflecsi services in Denbighshire currently operate in Denbigh and Prestatyn. Where the concept has previously been introduced in rural areas it has delivered increased passenger demand when compared to fixed-route services.
Adds TfW Chief Executive James Price: "This innovative service is an important part of TfW and the Welsh Government's vision to reduce car usage and promote greener forms of travel, while also supporting the local economy and ensuring access to public transport.
"We have been pleased with the success of the Fflecsi pilots across Wales and we are delighted to be able to expand the service with a new electric vehicle." Fflecsi bookings are made either via app or through a call centre.